When mental disorders become a topic on SNS, it turns out that the number of people who consult psychiatry increases by 15%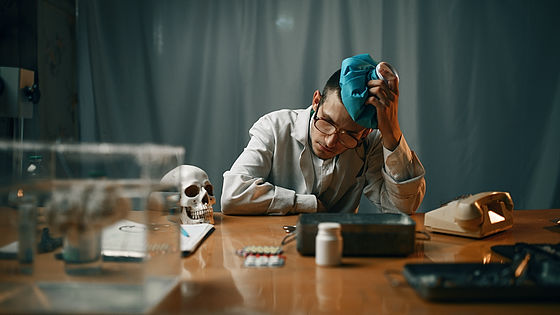 Although the use of SNS has exploded due to the spread of the Internet, the impact of SNS on the human spirit is noticeable, such as a study result that
SNS addicts
increase
the risk of mental health by up to 78%
It is a highly studied subject. Researchers at
King's College London
investigated the relationship between such SNS and mentality, and found that the number of patients complaining of mental illness increased when tweets of mental illness became a topic on Twitter.
Mental health-related conversations on social media and crisis episodes: a time-series regression analysis | Scientific Reports
https://www.nature.com/articles/s41598-020-57835-9#author-information
Psychology: High volumes of mental health-related tweets associated with crisis referrals | Scientific Reports | Nature Research
https://www.natureasia.com/en/research/highlight/13212
Spike in mental health patients on days when tweets soar about depression | Daily Mail Online
https://www.dailymail.co.uk/health/article-7973409/Spike-mental-health-patients-days-tweets-soar-depression.html
Researchers at Kings College London have asked two psychiatrists in London to provide data to investigate the relationship between tweets on Twitter and mental illness. The number of inpatients due to mental illness, the number of home medical treatments, and the number of referrals to medical facilities are defined as 'crisis events', and tweets from Twitter and data on crisis events provided by hospitals between 2010 and 2014 Were compared in chronological order.
Aggregating the data, excluding temperature and seasonal effects, the number of critical events increased by 15% on the day when tweets about
schizophrenia
became a topic.
On
the day when tweets about
depression
became talked about, the number of critical incidents was found to increase by 9% from normal. The number of critical events will increase even on the day when tweets that show understanding of schizophrenia and depression are talked about.
An episode that supports this study is that when the actor
Robin Williams
committed suicide in 2014, suicides temporarily increased in the United States.
Robin Williams: Autopsy Confirms Death by Suicide | Hollywood Reporter
https://www.hollywoodreporter.com/news/robin-williams-autopsy-confirms-death-746194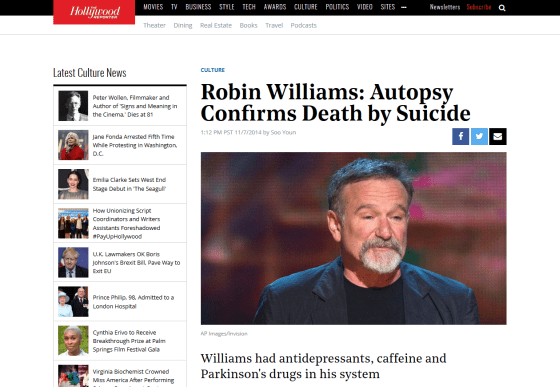 Based on the relationship between SNS and mental disorders, researchers need further research to identify groups at high risk for mental disorders from SNS and determine whether it can predict when the risk of mental disorders increases Says.

in Science, Posted by darkhorse_log