A beautiful figure of Yukino Yukinoshita and Iroiro Isshiki, who are dressed in pure white, comes up in a figure from 'I still have a mistake in my youth romantic comedy.'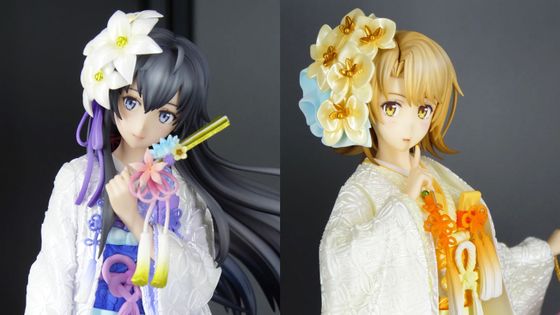 The final chapter of the TV series, which will be broadcast in the spring of 2020, has appeared at the venue of
Yukinoshita Yukino Shimoshino
and
Isshiki Iroha
Wonder Festival 2020 [Winter] in
the
pure white
appearance from 'My
mischievous
romantic
comedy is wrong.
'
'After all my youth romantic comedy is wrong. From 'End', Yukino Shimoyuki is a 1 / 7th scale figure in a beautiful white pure figure!
Breathtakingly beautiful ... Welcome to Yukinon, which is full of happiness.
<< F: NEX limited / made to order >>
Reservation deadline: February 28 ⇒ https://t.co/TWXx2uU1em # Ore Guile # Yukino Yukino # oregairu pic.twitter.com/CAUxBnaBI8

— F: NEX official (@FNEX_OFFICIAL) January 20, 2020


The pure white heroines appeared at the F: NEX booth, a hobby brand of FuRyu Co., Ltd. Of hero Hiki valley Hachiman will serve as a director in the service unit that belongs ' saxifrage Yukino - pure white dress - (1 scale of 7 minutes) ' is, Sculpted by the design here , coloring production has become and cypress. The hangings , hair ornament strings, sandals, etc. worn on the inside of the solid white are all in a pale blue with a purple color that is perfect for Yukino's image.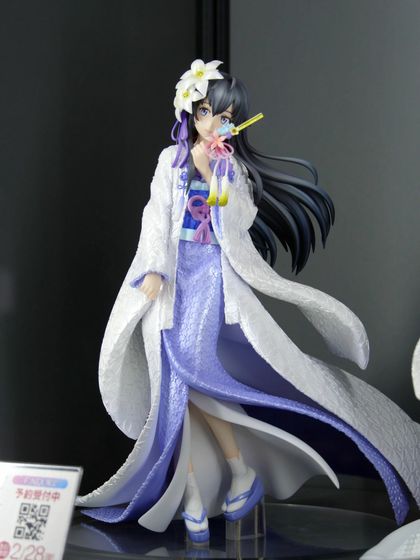 A large hair ornament with a white lily motif is attached to the head, and even the white solid pattern is very carefully expressed.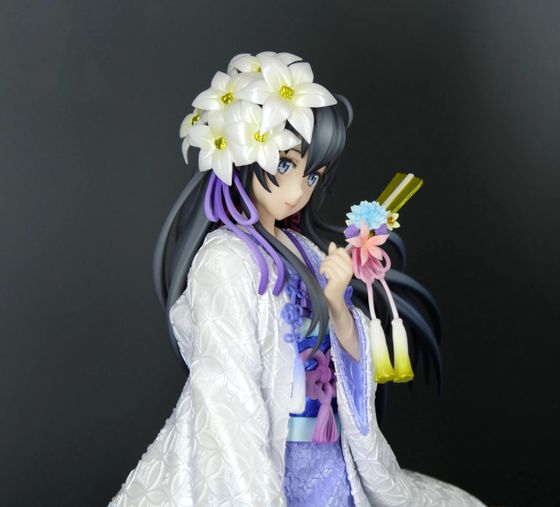 The face with a closed fan on its face and a slightly reddish cheek and a smiling face is very attractive. The appearance of beautiful black hair shaking in the wind was also reproduced.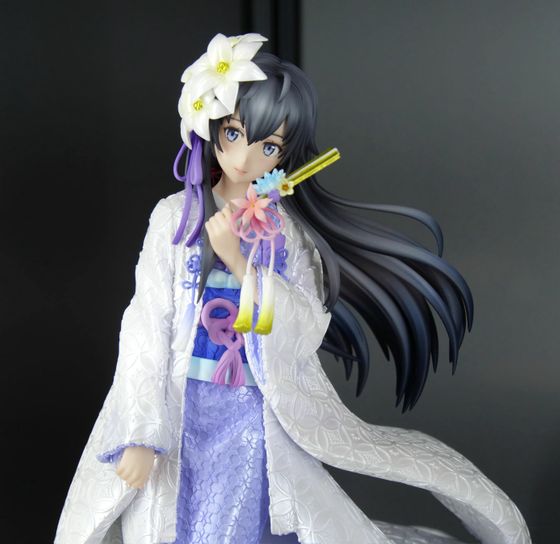 The appearance of the white solid sleeves spreading out softly makes you feel as if you were cutting out a momentary scene, making you want to see it from various angles.



Student council election The student council president, who has been involved with the service department, has been involved in the " Isshiiro Iroha- White Shiroi- 1 / 7th Scale ". The prototype production is Mr. Moinau , and the coloring production is Hinokiya. The hangings and sandals have a light yellow color.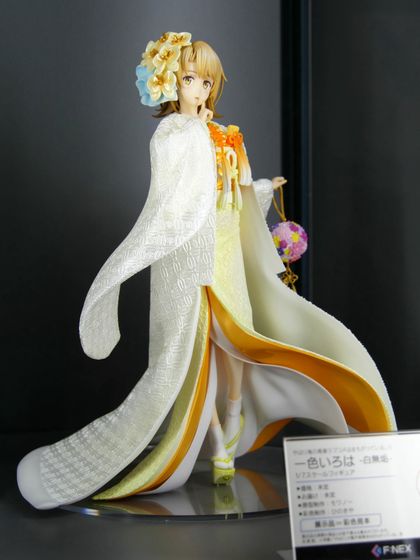 The pose in which the cheeks are blushed and the index finger of the right hand is gently touched against the mouth makes me nervous.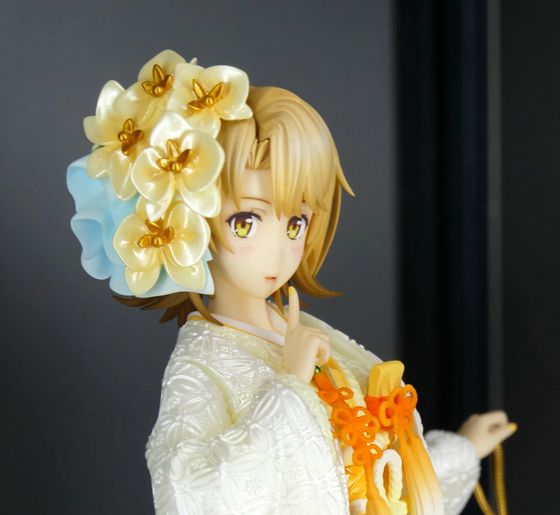 In my left hand is a ball bouquet that is perfect for kimono. It was a figure that you can feel the charm of Irohas.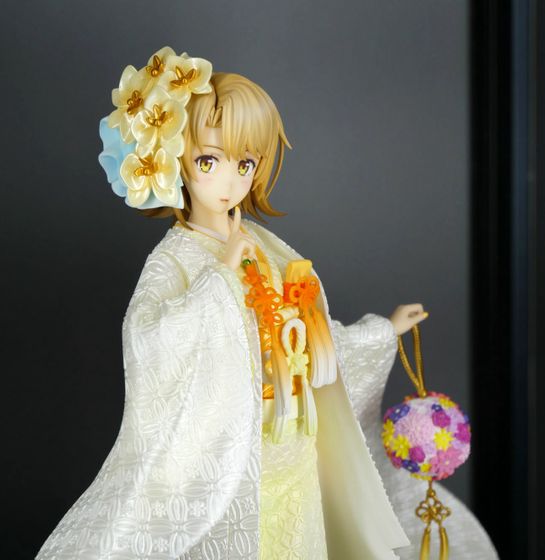 'Yukinoshita Yukino -Pure White-' is a made-to-order product, and reservations are being accepted on the official page from January 18, 2020 to February 28, 2020, 23:59. The number is up to 3 per person, and the price is 17,800 yen (tax excluded). In addition, at the time of writing the article, 'Ishiki Iroha -White Moku-' was being supervised, and details such as the price were undecided.

F: NEX / After all my youth romantic comedy is wrong. Complete Yukinoshita Yukino -White White-1 / 7 Scale Figure