From 'Interspecies Reviewers' comes a figure of a fairy receptionist who measures a man's degree with 'Example thing'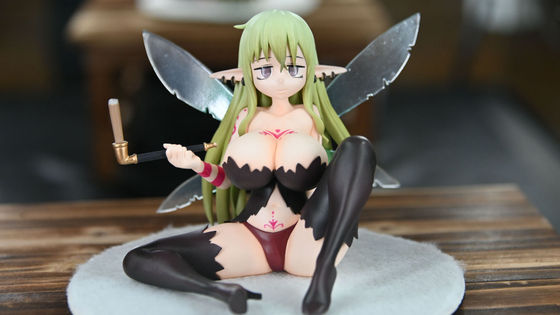 The anime 'Interspecies Reviewers
', which is scheduled to be broadcast on TOKYO MX, has become an unusual '
cancelled due to organizational reasons
' and is becoming a legend even during the broadcast period. From the second episode of such an anime, Aloe, the receptionist of a fairy specialty store,
is appearing at Wonder Festival 2020 [Winter]
, so I actually went to see it.
KDcolle (KADOKAWA Collection) | KADOKAWA
https://kdcolle.kadokawa.co.jp/
A coloring sample of the aloe figure that comes with the BD limited edition is on display! 'Interspecies Reviewers' Aloe's cosplay photo session by Ms. Mitsunori Ringo and the hot topic 'Monosashi' handing over will also be held at the KADOKAWA booth! [Wonfes 2020 [Winter] Advance Information]
Https://T.Co/RX00pOt3yV # Wf2020w # Wonder Festival #Isyuzoku #KDcolle

— Dengeki Hobby Web ⚡️ One Festival breaking news is being sent! (@hobby_magazine) January 25, 2020


At the KADOKAWA Dengeki Hobby Web booth, the corner of the anime 'Interspecies Reviewers' created a conspicuous and suspicious atmosphere.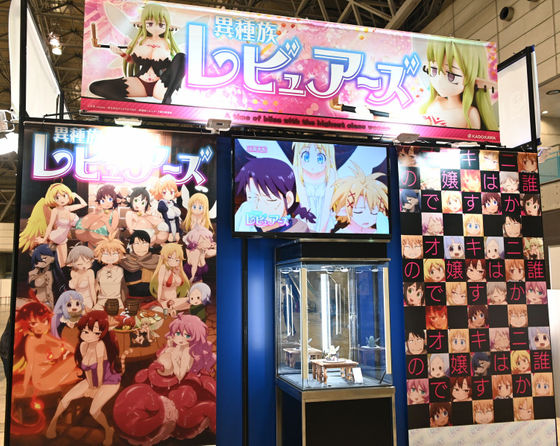 Aloe, the receptionist of a fairy specialty store, was sitting at the counter where the reception tag was placed.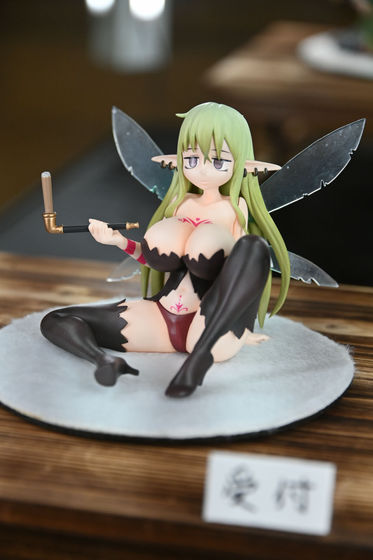 The cigarette is smoldering while having a downer look that is far from the image of an innocent fairy.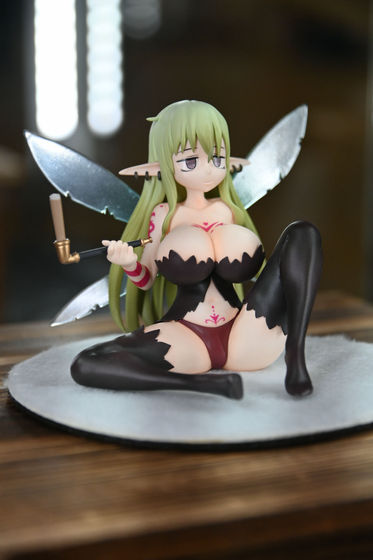 The slightly broken feathers also create a sloppy atmosphere.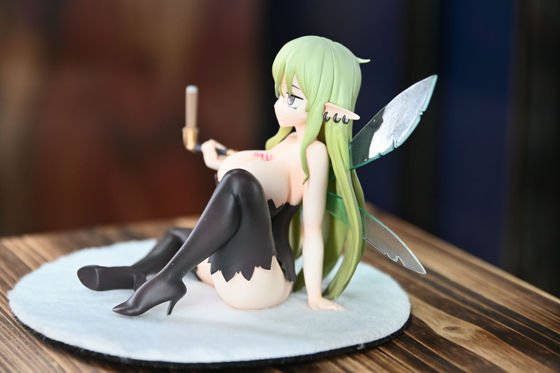 Seen from the front, I was in trouble with my eyes because of my hailless appearance and posture.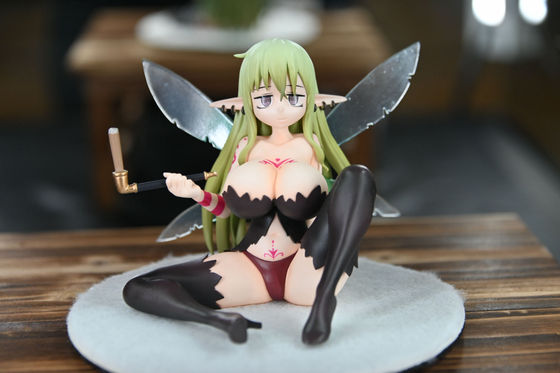 Fairies with a small body have restrictions on the customers they can deal with .... So, during the work, a 'monosashi' that measures the size of the customers has appeared, but at the venue, the real thing is There will be a distribution event where you can get it. A cosplay photo session by cosplayer
Mitsunori Ringo is also planned.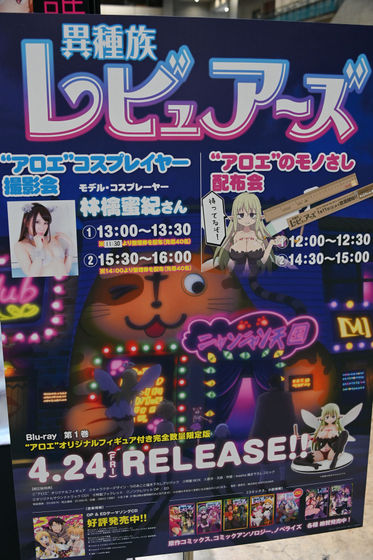 'Aloe Original Figure' can be obtained from Blu-ray Disc
Interspecies Reviewers 1 'Limited Edition with' Aloe 'Original Figure'
released on April 24, 2020. At the time of writing the article, the price on Amazon.co.jp was 22,000 yen including tax.
Amazon.co.jp | [Amazon.co.jp Limited] Interspecies Reviewers 1 << 'Aloe' Limited Edition with Original Figure >> (Early reservation privilege: Original drawing, drawn by masha 'Turn over Harlem!' Miss Sakyu A4 (With clear file) (Purchase bonus for all volumes: Full volume storage BOX exchange serial code with illustrations drawn by animation) * Scheduled to be delivered on May 27 [Blu-ray] DVD / Blu-ray --Junji Mashima, Yusuke Kobayashi, Miyu Tomita, Kaede Yuasa, M ・ A ・ O, Hyakuyo Koyama, Karin Isobe, Mari Hino, Rei Matsuzaki, Yoko Hikasa, Yuki Ogawa