Introducing Ichika Nakano, Nino, and Sanku who faithfully modeled the 'looking and invisible' commitment of the 'five equal brides'.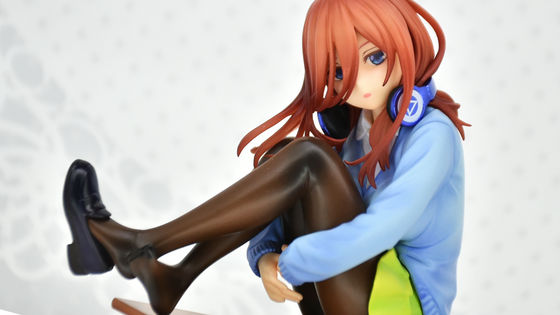 Nakano Mitsugu
, the third daughter of the five sisters who appeared in the ``
five equal brides
'
'
depicting a romantic comedy between a high school girl's quintuplet sister and her tutor and classmate boy's high school student, 2019 12 It has appeared in the moon. Following Sanku, the eldest daughter
Ichika Nakano
and the second daughter
Nino
Nakano
were three-dimensionalized and appeared in
Wonder Festival 2020 [Winter]
.
The bride of five equal parts | KOTOBUKIYA
https://www.kotobukiya.co.jp/product-title/gotoubunnohanayome/
At the corner of
Kotobukiya
booth exhibited at Wonder Festival 2020 [Winter], there was an exhibition of 'five equal brides'.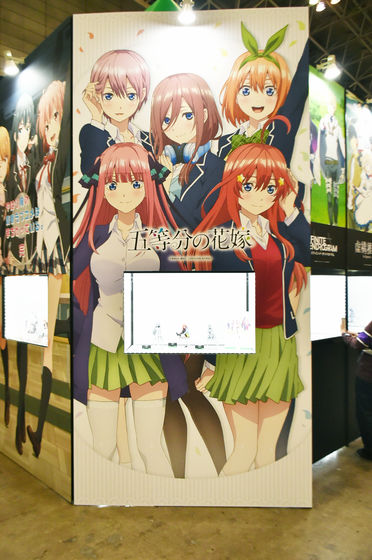 Three of the five sisters on display were Ichika Nakano, Nino Nakano, and Sanku Nakano.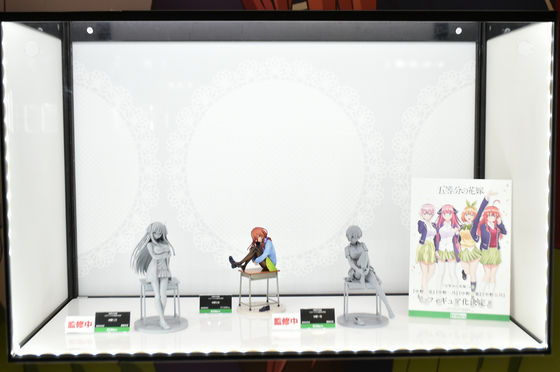 The
1 / 8th scale Nakano Sanku
that has already appeared. The price is 11,000 yen (tax excluded).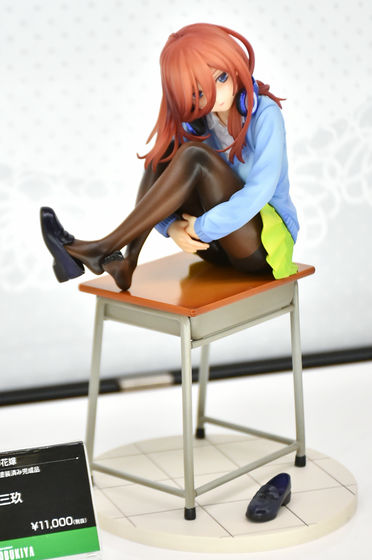 The hair that can be bent with headphones and the expression that makes you feel uncomfortable are the finishes.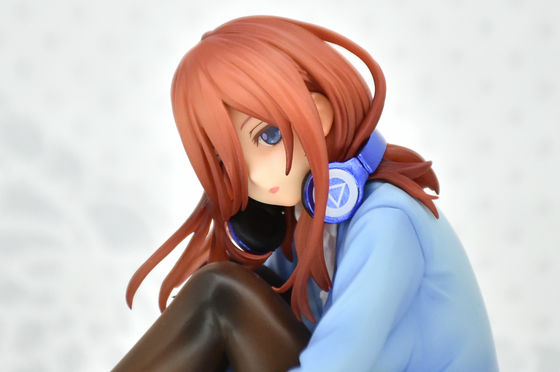 The appearance of Sanku who sits on the desk in physical education seems to be invisible and exquisite. Mr. Negishi Haruba, the author of the five-part bride, said, 'I try not to show underwear when I wear it unless there is too much,' and the figure reflects that feeling. I will.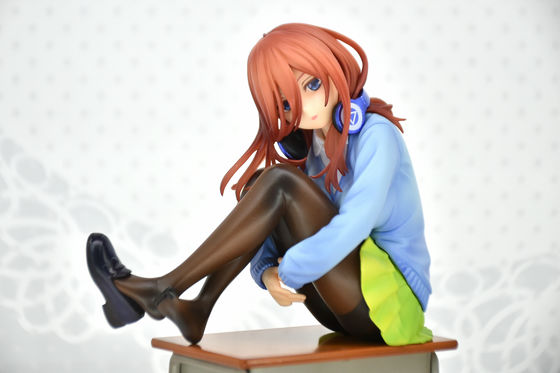 In this volume, I try not to show underwear when I wear it unless there is much. This is also due to the mysterious religion that the heroine's character will fall if he shows his pants. It's really a mystery because nakedness is okay. Those who read it well may know, but I have been anxious and drawn once.

— Spring field green onion 1/17 13 volumes released (@negi_haruba) March 11, 2019


Provocative 1 / 8th scale Ichika Nakano with one foot on the desk. At the time of article creation, it is being supervised, and the release month and price have not been decided.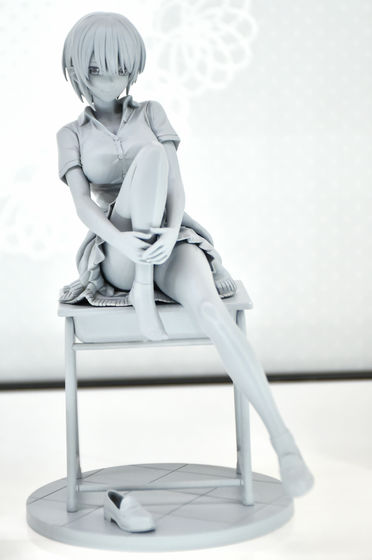 I'm throwing a line of sight that seems to be transparent, whether my eldest daughter can afford it.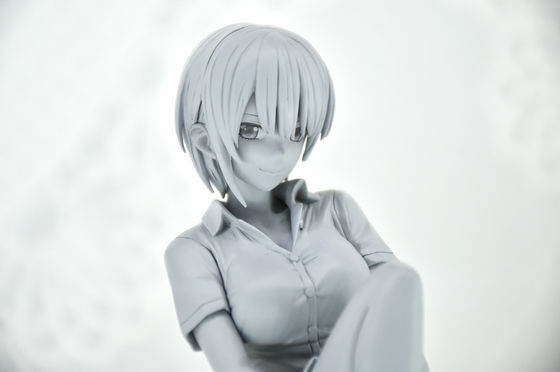 Similar to Sanku, it is a fragile angle that seems to be visible but cannot be seen.



The 1 / 8th scale Nino Nakano, which is the five sisters' tsundere frame, has a high-pressure impression of sitting on a desk and folding his arms. Nino Nakano is also supervising at the time of writing the article, and the release month and price are undecided.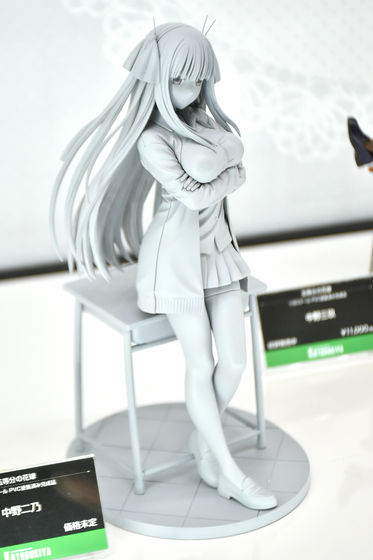 The feeling of being squeezed is transmitted.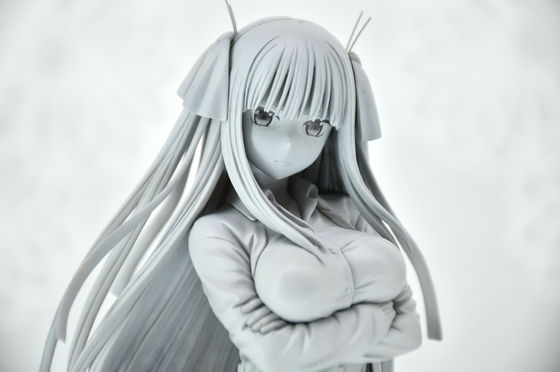 Nino is the only sister to wear knee high socks. I'm looking forward to how it will be colored.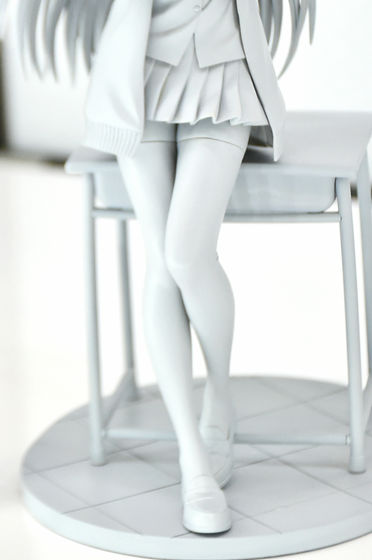 There was also a 1 / 7th scale figure of Mayu Nakano wearing a wedding dress, which he discovered at the general booth 7-28-01 '
Gekitetsu Tetsu
'.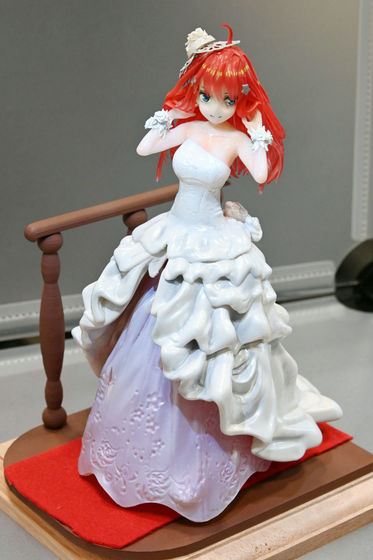 May has a slightly mature look. It also comes with a trademark star-shaped hair clip.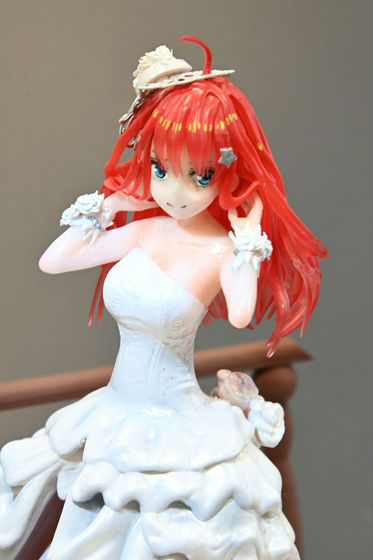 The fluffy silhouette wedding dress produced a gorgeous look.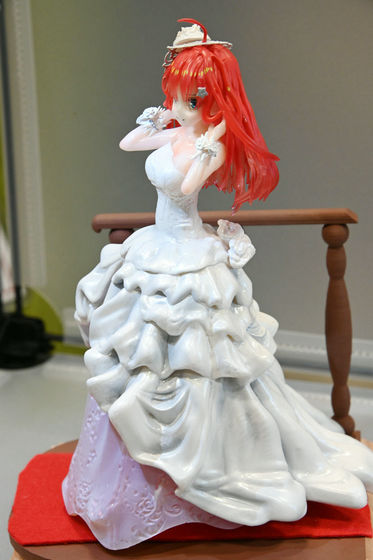 I would also like to see the wedding dress figures of other sisters, but first of all, I can not wait for the figure of the four sisters' four girls, Nakano Yoyo, who did not appear this time.