From 'Yuasaguso no Yuinna-san', Yuno Yuno, Ame Nogei, Miyazaki Chisaki become a figure, I want to embrace casually I feel cute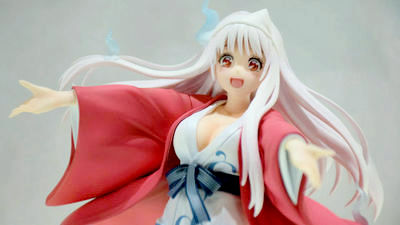 Cute heroines' figures appearing in a comedy love comedy " Yuraso no Yuna no Masan " of a girl with spiritual ability and undergoing serial animation on weekly Shonen Jump, with a spiritual ability, Wonder Festival 2018 [summer] It was exhibited at the venue.

The main heroine, Lily Bound Spirit Yunohana Yana is a figure made from character animals selling character contents such as figures in a familiar yukata figure.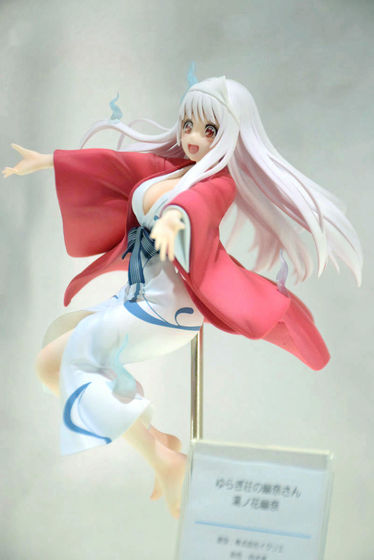 The triangular cloth of the head and the things like the surrounding human soul are also reproduced, and the pose which spread both hands towards here will want to embrace it.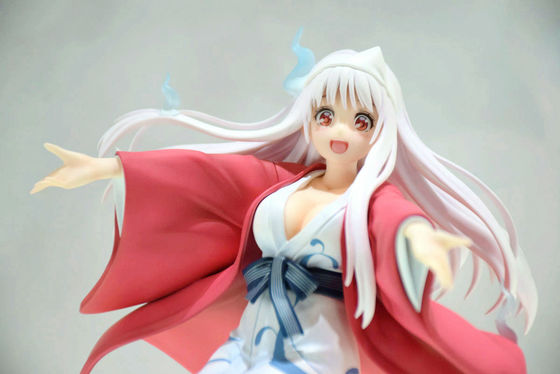 The front of the yukata is barefoot and it seems to be troubled by the eyeball when looking from the front.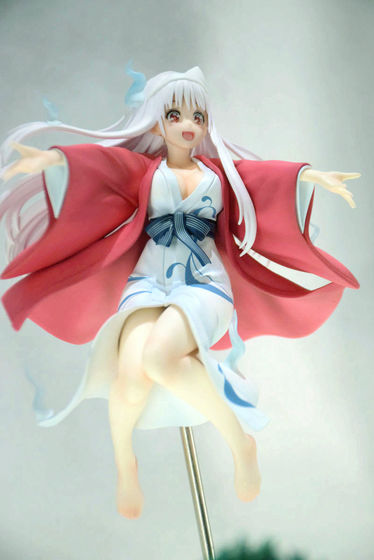 It will be healed by a smiling face like a burst.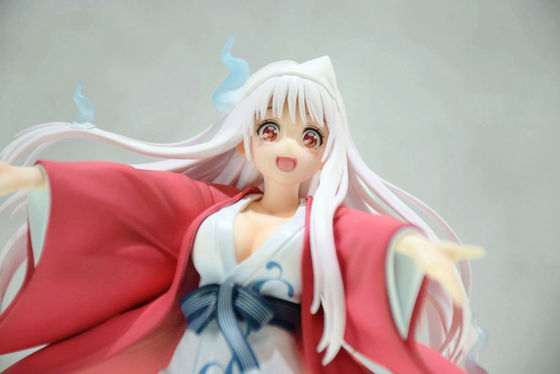 There was also a ghostly moyamoya around the hem of the yukata. One-seventh scale figure of Yana is based on Mr. Ikrihe as a prototype, Mr. Yukisaki coloring, scheduled to be released in September, 2018. The planned price is 12,500 yen without tax.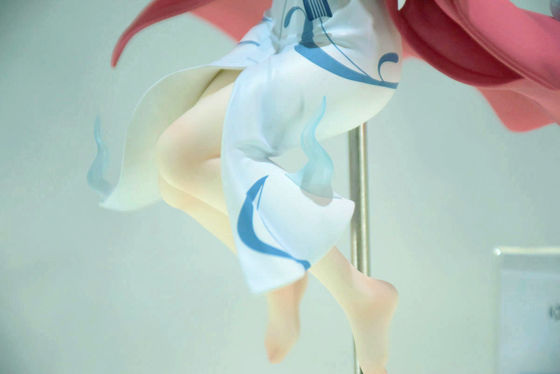 Hero of the winter sky cold wintry wind and a classmate Amano Sagiri There is also a figure of.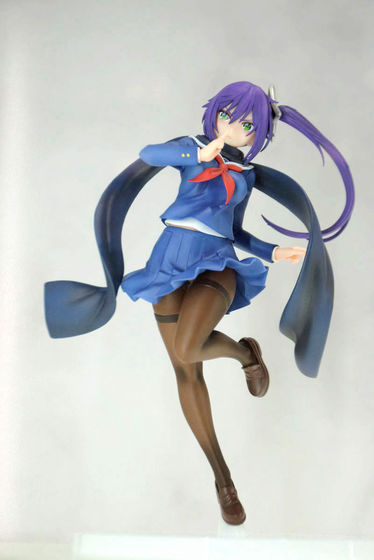 In a pose that marked with one hand, a crisp look that makes you feel strong intention. This is scheduled to be released in October 2018, the planned price is 12,500 yen without tax as well as Yana.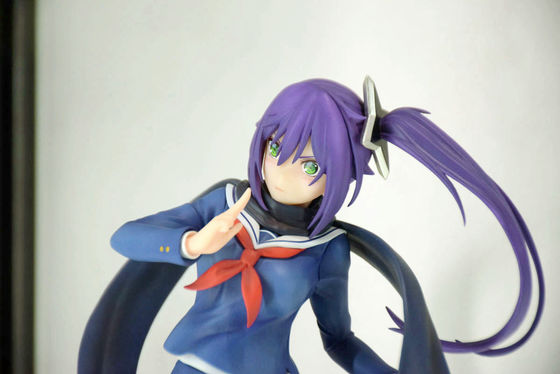 Like a narrow fog, figures from Chigashi Miyazaki, a classmate of Kogarashi, decided a pretty pose that lifted the hem of the skirt a little.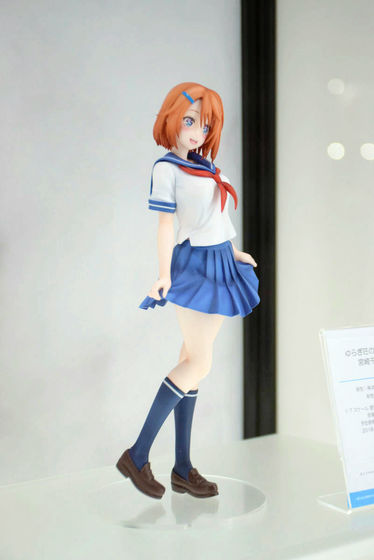 The expression that laughs while blushing his cheeks is full of love.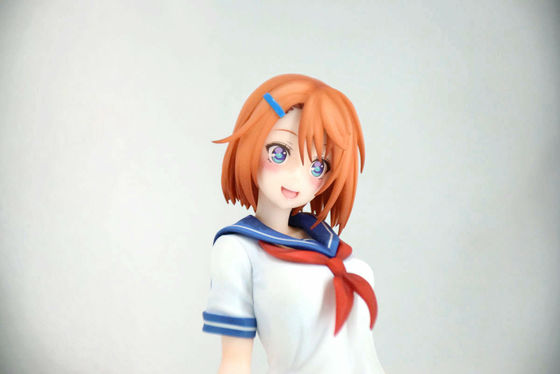 When looking closely, the stomach looked delicately subtle from the hem of the sailor suit. Chisaki's figure is scheduled to be released in November 2018, the price is 12,500 yen without tax.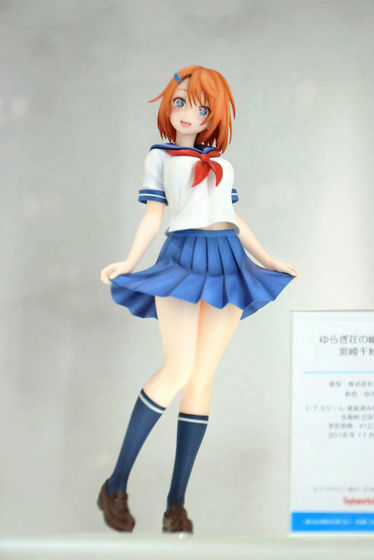 In addition, the figure of Yuna Yunohana was also exhibited at the Aniplex booth. This is a figure sitting on a rock and wrapping in a bathing suit .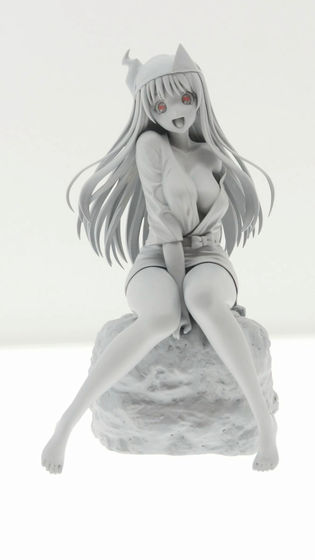 The atmosphere on the left shoulder is barely bleeding.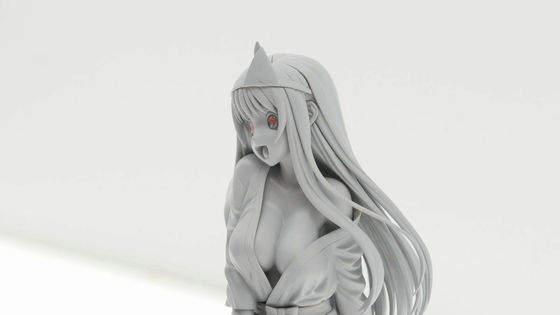 Putting only the toes on the ground and posing a heel raised makes me feel cute. Yunohana Onna (hot spring) ver. Is under supervision, the release timing and price have been undecided.