I tried `` Nori Nori salty potato chips that taste like seaweed even though there is no seaweed '' at Lake Ikeya where `` Blue glue front teeth do not occur ''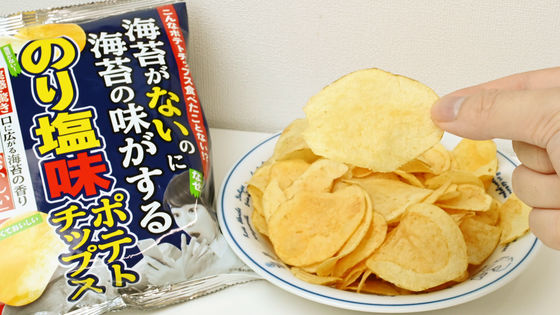 ' Nori Nori Salty Potato Chips, which have nori and no laver taste ' will be available exclusively from Lawson on Tuesday, January 21, 2020. No matter how you look at it, I tried to eat the salty potato chips before selling it.

Nori tastes without nori Nori salty potato chips Delicious and amazing W experience!

https://koikeya.co.jp/news/detail/1080.html
"Nori Nori salty potato chips, which tastes like laver without laver," is a package like a gossip magazine or hanging advertisement.


'Taste and surprise W experience!', The back side of the package has the same taste as the front side.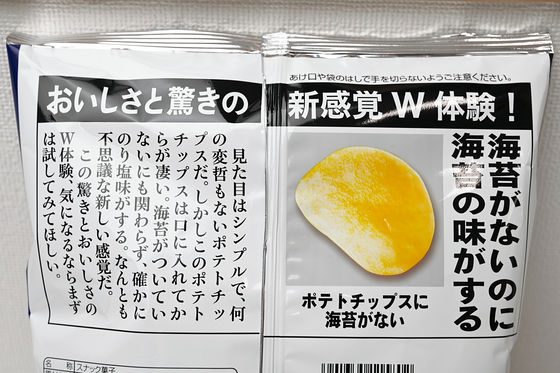 Looking at the raw materials, it is true that 'paste' is not included. On the other hand, it contains "fish oil" which is not included in the "
potato chips paste salty
".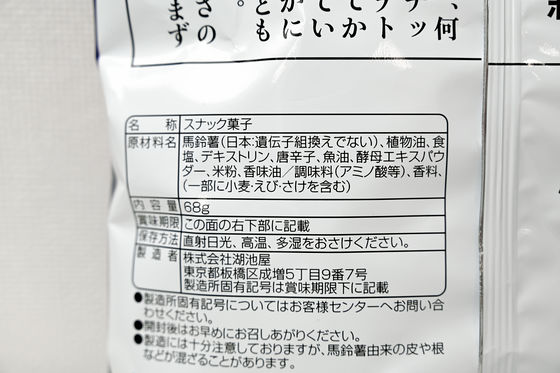 384kcal for 68g per bag. 'Potato chips Nori salty' is 337kcal at 60g, so the difference is small.



When I put it on the plate, it looks like this.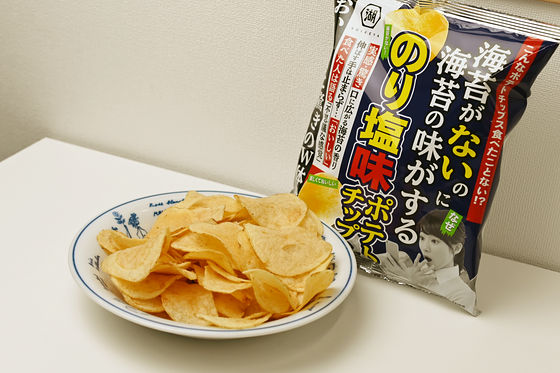 It looks just normal 'light salty'. Since there is no scent of glue, there is no element of 'glue salty' anywhere.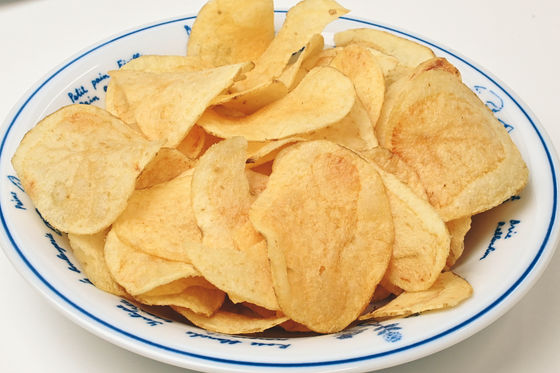 When you actually eat it, the flavor spreads in your mouth. Certainly, it feels like 'potato chips paste salty'. Some people may feel more shrimp rather than lighter, but it's definitely not just salty.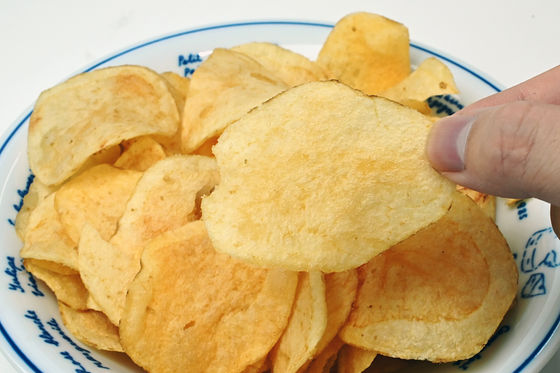 For those who have been told that they are 'blue sticking' after eating, this may be a good thing without having to stimulate the trauma again.

Nori salty potato chips, which taste like nori without laver, will be released on January 21, 2020 (Lawson) nationwide except Lawson Store 100. The price is 165 yen including tax.