[Evidence] George Lauer, the leading figure who popularized 'Barcode', died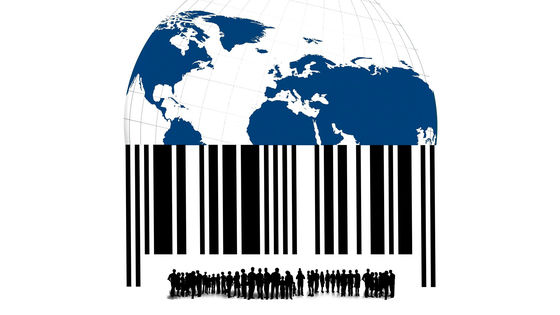 Former IBM engineer who developed "Universal Product Code (UPC)", a global standard used for collecting sales data by POS, and made "Barcode" a practical standard used worldwide.
George Lauer
passed away at his home in Wendell, North Carolina on Thursday, December 5, 2019. I was 94 years old.
George Laurer, co-inventor of the barcode, dies at 94-BBC News
https://www.bbc.com/news/world-us-canada-50726950
UPC inventor, George Laurer, dies at 94 in his North Carolina home | abc7ny.com
https://abc7ny.com/society/upc-inventor-george-laurer-dies-at-94/5740747/
IBM100-UPC The Transformation of Retail
https://www.ibm.com/ibm/history/ibm100/us/en/icons/upc/team/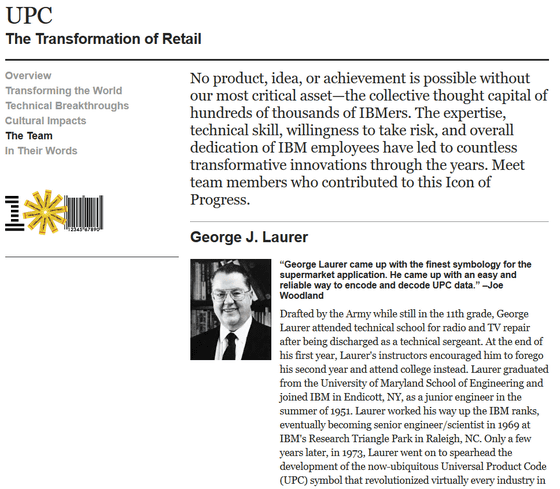 Lauer was born in 1925 in New York. After World War II, I went to an electronics vocational school to learn how to repair TV and radio. According to this advice, Mr. Lauer went on to study and received a bachelor's degree in electrical engineering from the University of Maryland in 1951. Later that year, I got a job at IBM.

Lauer, who has worked for IBM for 36 years and received more than 20 patents, devoted most of his career to the development of barcode sensors.

"Barcode" itself was not developed by Mr. Lauer, it was devised by Norman Joseph Woodland and Mr. Bernard Silver in the 1940s, and the shape was also concentric. However, circles are prone to smearing during printing, and barcodes become invalid if they are soiled. Even in the 1960s, no standardized system had yet appeared.

Therefore, Mr. Lauer improved the bar code to be composed of stripes of various thicknesses. Thanks to advances in laser and computer technology, it can be easily read by a scanner developed by Lauer himself, and products can be centrally managed with barcodes without attaching individual price tags to the products. It was.

As of 2019, barcodes are so common that they are scanned 6 billion times a day, and Mr. Lauer can be said to have invented a world-changing invention. It was not there.


in Note, Posted by logc_nt