Blockchain expert presenting in North Korea is arrested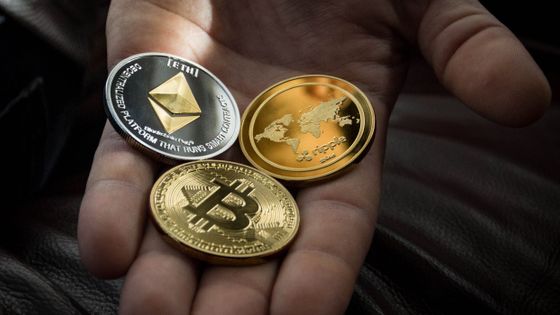 by
Worldspectrum
Virgil Griffith
, a developer belonging to the Ethereum Foundation, which aims to popularize and promote the virtual currency platform '
Ethereum
', was arrested at Los Angeles Airport on November 28, 2019.
Mr. Griffith, an American living in Singapore, gave a lecture on blockchain
technology at a conference held in North Korea in April 2019, saying that he 'leaked a technology that can be abused to North Korea' in the
United States. The Justice Department
claims.
Manhattan US Attorney Announces Arrest Of United States Citizen For Assisting North Korea In Evading Sanctions | USAO-SDNY | Department of Justice
https://www.justice.gov/usao-sdny/pr/manhattan-us-attorney-announces-arrest-united-states-citizen-assisting-north-korea
Cryptocurrency expert arrested for giving talk to North Korea about avoiding sanctions | ZDNet
https://www.zdnet.com/article/cryptocurrency-expert-arrested-for-giving-talk-to-north-korea-about-avoiding-sanctions/
Developer faces prison time for giving blockchain talk in North Korea | Ars Technica
https://arstechnica.com/tech-policy/2019/12/us-ethereum-developer-arrested-for-violating-north-korea-sanctions/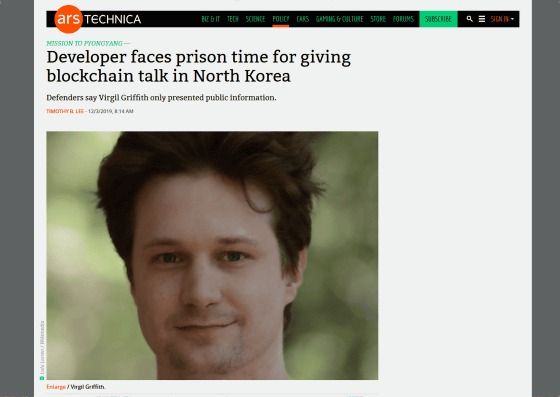 Mr. Griffith was noted in 2007 for developing
WikiScanner,
a service that searches which companies and organizations the editing of non-logged-in users in Wikipedia belongs to. In recent years, I belonged to the Ethereum Foundation and was involved in the development of Ethereum.
On November 28, 2019, the United States Department of Justice arrested Mr. Griffith for 'violating US sanctions on North Korea.'
Griffith attended a blockchain and cryptocurrency conference
in Pyongyang, North Korea in April 2019 and gave a presentation on how to use cryptocurrencies and blockchain technology to avoid international sanctions. That thing.
The International Emergency Economic Powers Act
and several executive orders impose sanctions on North Korea. This bans Americans, organizations and private sectors from helping the North Korean government, but authorities claim that Mr. Griffith's speech violates the sanctions.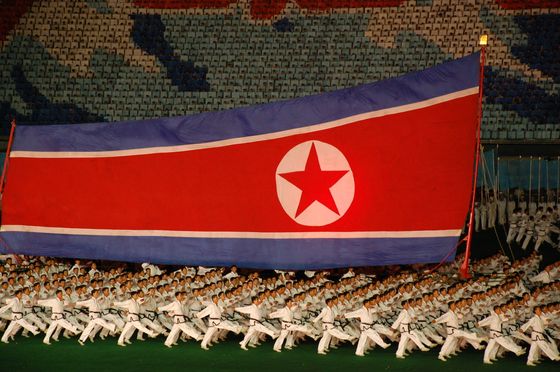 by
(stephan)
According to the U.S. Department of Justice's
(PDF file) criminal complaint document,
when Mr. Griffith applied for 'I want to visit North Korea,' the U.S. Department of Justice rejected it, and Mr. Griffith's actions were sanctioned by the United States. Authorities believe they understood that they violated. Mr. Griffith said he entered North Korea via China and attended the conference without the approval of the United States.
'How North Korea can use blockchain technology and cryptocurrencies to launder money and circumvent sanctions, and to be independent of the global financial system,' said Griffith, an FBI agent. He said that he gave a lecture on 'How can these technologies be used?' 'Based on this complaint, we will begin the process of seeking justice,' said
John Demars,
Assistant Secretary of Justice, United States Department of Justice.
Griffith also said he had no intention of hiding his travel plans, and allowed him to voluntarily talk to the FBI and inspect his cell phone after the trip. According to the United States Department of Justice, mobile phone history also provides evidence that Mr. Griffith understood that the case violated sanctions. For example, when asked by a friend, 'Why is North Korea interested in cryptocurrencies?', Mr. Griffith replied, 'Probably to avoid sanctions.' In addition, when he told a friend about plans to support the transmission of cryptocurrencies between South Korea and North Korea, he was asked, 'Isn't it a violation of US sanctions?' Griffith said. I'm doing it. '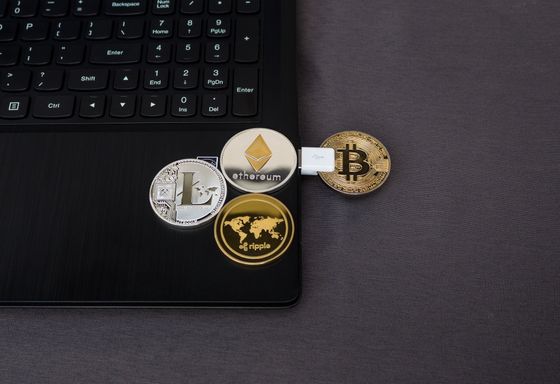 by World Spectrum

'As reported, Griffith knows that knowledge of blockchain technology and cryptocurrencies can help North Korea's money laundering and sanctions evasion,' said Jeffrey Berman , New York District Attorney. It provided Korea with a high degree of technical knowledge. ' If found guilty, Mr. Griffith could be sentenced to up to 20 years in prison.

Meanwhile, someone close to Mr. Griffith defends Mr. Griffith, claiming that the arrest is an overreaction. Ethereum founder Vitalik Buterin said he doesn't think Griffith's speech helped North Korea in a realistic way. 'He gave a presentation based on public information about open source software,' he tweeted.

3. I don't think what Virgil did gave DRPK any kind of real help in doing anything bad. He * delivered a presentation based on publicly available info about open-source software *. There was no weird hackery 'advanced tutoring'.

— Vitalik.eth (@VitalikButerin) December 1, 2019