Meat free material site "oniku images" that can be used for free and commercial use is diagonally complete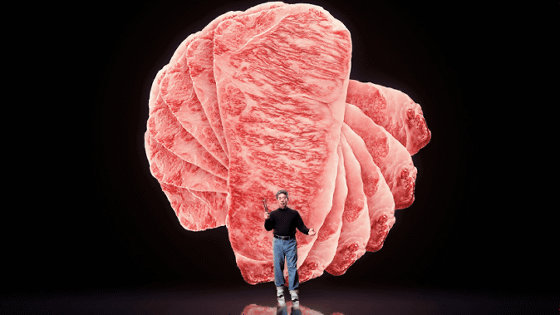 Free, high-quality photos are essential when creating websites and free paper. The meat free material site " oniku images " released by Kobayashi City, Miyazaki Prefecture on "Good Meat Day" on November 29, 2019 is attracting much attention .

Meat free material site oniku images | Kobayashi City, Miyazaki Prefecture

http://www.tenandoproject.com/onikuimages/
The top page looks like this. Scrolling the screen ...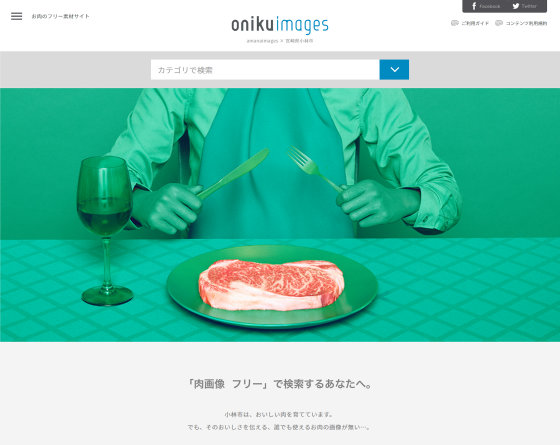 First of all, there is an infinite number of possibilities in meat images. By pursuing a part of that possibility !, a category called "oniku museum" appears in line with a unique theme. Along with the titles such as "That Waiting Meat" and "New Meat Recital", there will be images that you feel like you saw somewhere.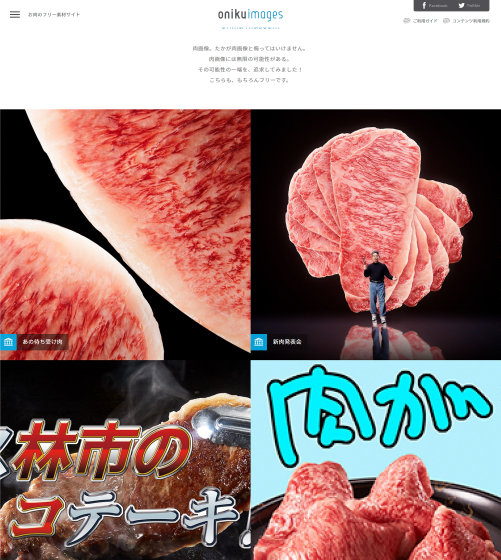 When I click on 'New Meat Presentation' where a black turtleneck man stands in front of beautifully arranged meat ...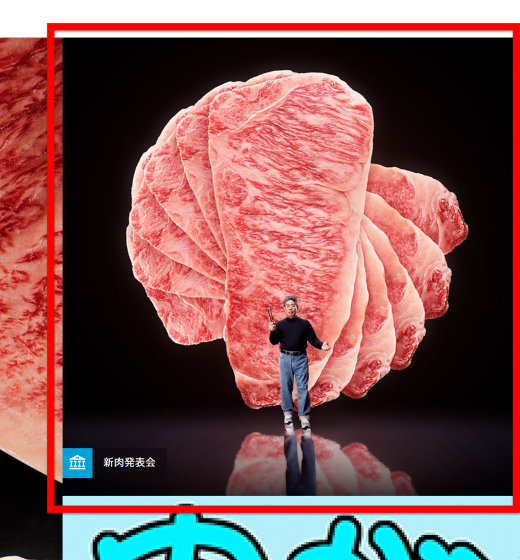 Two types were available for download: S size for web (1280 × 853px) and L size for printing (5760 × 3840). The file format is an RGB JPEG image.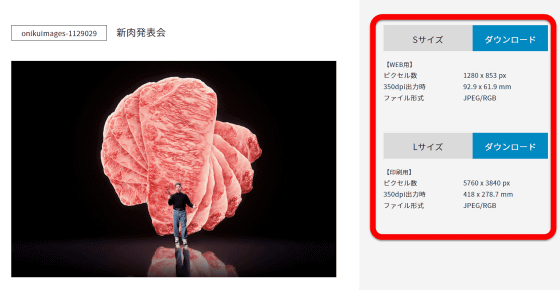 "That standby meat" seems to have been created for iPhone standby, iPhone size (1242 × 2688px) and general-purpose size (1080 × 1920px) were prepared.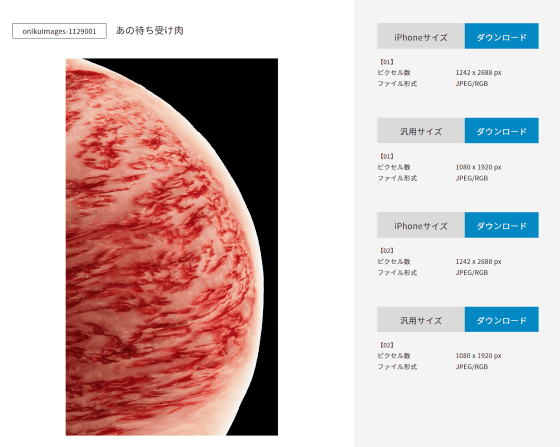 What other meat images are available in the oniku museum? I saw, "Meat that seems to be in a tavern with an aquarium"…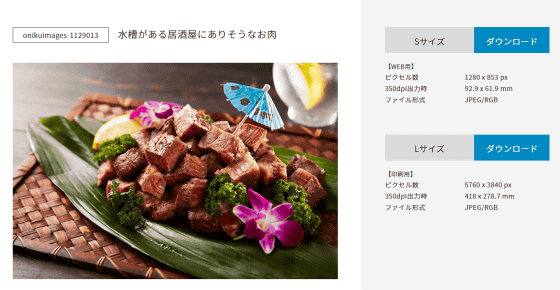 'Bobobobobobobo' and ...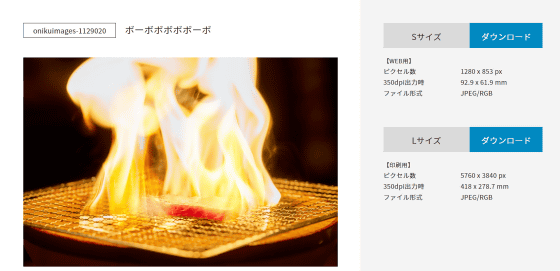 There was also "Mansion Poe Meat".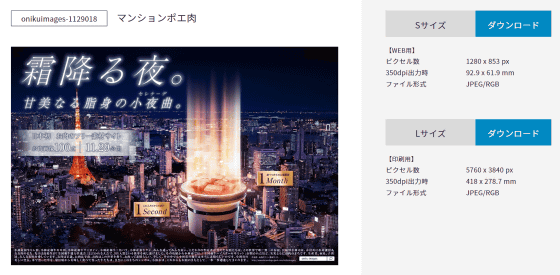 You can enjoy it just by scrolling the screen. There was 'SNS customized meat', so I clicked on it ...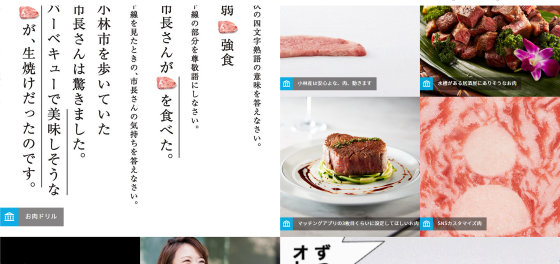 "Coming soon". The images being prepared were also mixed.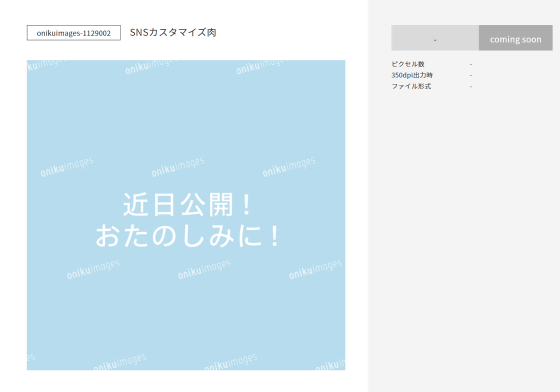 In addition, "oniku gallery" is lined with orthodox free materials taken by professionals.



Marbled steak meat ...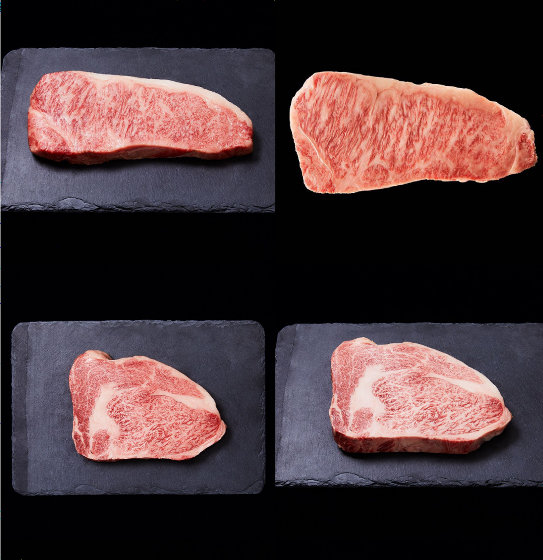 Dice steak baked on an iron plate.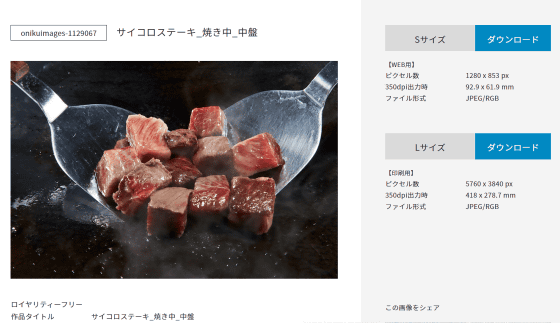 There was also a "meat with movement" series.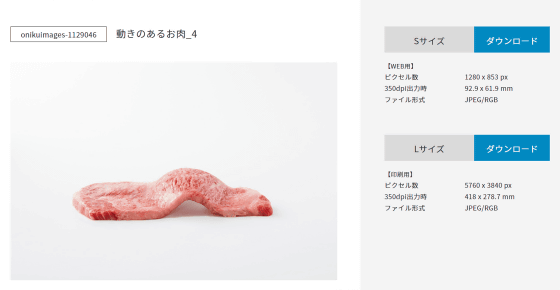 In 'oniku poster' ...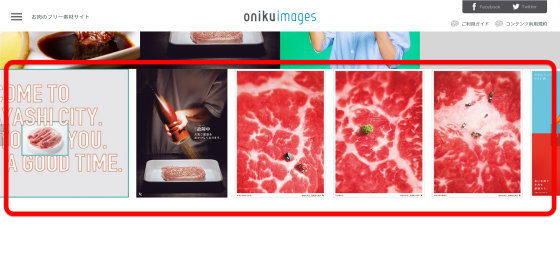 There was a meat poster with a message that could be used as it is in shops.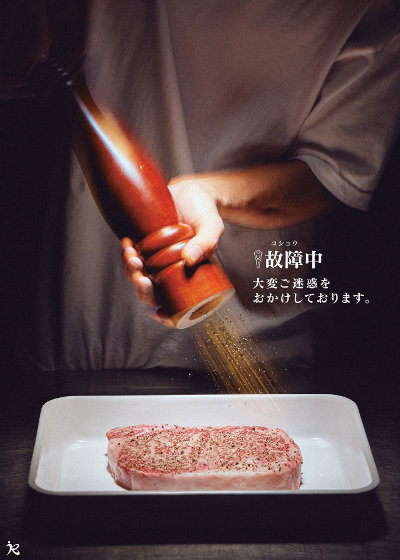 You can search for images in the same way as normal free material sites. If you click on the search field at the top of the website, you will see options such as "Art", "Benri", "Communication", "Sexy", "Knowledge", and "Presence". Click "Sexy" ……



Two results were displayed.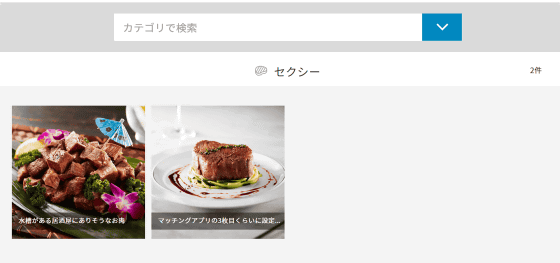 The oniku images is a website established by Kobayashi City, Miyazaki Prefecture on 'Good Meat Day', and the photo meat is 100% Japanese black beef from Kobayashi.
The terms
of
service state
that 'you can use it as many times as you like without restrictions on the area of use and expiration date, including use for the purpose of advertising and sales promotion, without any restrictions on the number of times or media.' 'Use of content specifying a production area other than Wagyu beef from Kobayashi' is prohibited.