Valve announces new "Half-Life: Alyx", the first full-scale VR game in 15 years of the classic FPS "Half-Life"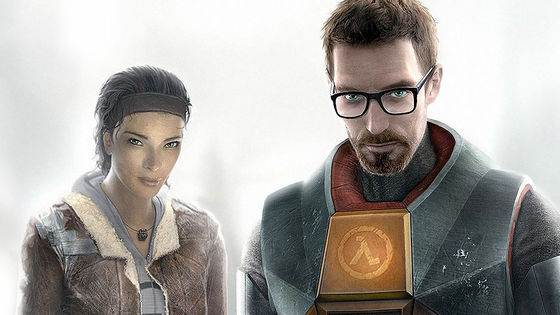 by
Niranjan
Valve, which runs the PC game distribution platform Steam,
announced
the new
Half Life: Alyx
on Twitter as a new title for VR
announced
by the
Half Life
series, a popular first-person shooter (FPS) game.
We're excited to unveil Half-Life: Alyx, our flagship VR game, this Thursday at 10am Pacific Time.

Can't wait to share it with all of you! Pic.twitter.com/BupFCxSrTw

— Valve (@valvesoftware) November 18, 2019


Valve announces a new Half-Life game for VR: Half-Life Alyx-The Verge
https://www.theverge.com/2019/11/18/20971514/valve-announces-half-life-alyx-its-first-flagship-vr-game

Valve, which runs Steam, is also a game company that develops the Half Life series, Left 4 Dead , Dota 2 , and more. In recent years, Valve has rarely released its own titles, but in 2017, Valve founder Gave Newwell said, "We are developing three full-length VR games," says game media. I told Eurogamer .

Then, as the first VR game under development, the existence of "Half-Life: Alyx" was officially revealed by Valve. Half-Life: Alyx is not only the first VR title in the Half-Life series, but if the rumor that it will be released in March 2020 is true, it will be the first new series in 15 years.

Half Life, released in 1998, is an FPS where most of the game styles were "defeat the enemies that come out more", "to release the complicated gimmick on the stage and proceed while solving the mystery "Games with innovative new elements at the time, such as" Promote in cooperation with allies "," Enemy cooperates to hunt down players "," Use movies and cutscenes to create stories ", etc. Became a hot topic.

In addition, the story that "a physicist holding a burl runs through a world that is connected to another world by warp technology and is confused" has a strong impact, and many voices are waiting for a sequel.

In 2004, the sequel Half-Life 2 appeared. Half-Life 2 is a popular game even after 15 years since its release, with more powerful graphics than the first game and Valve 's physics engine " Source Engine ".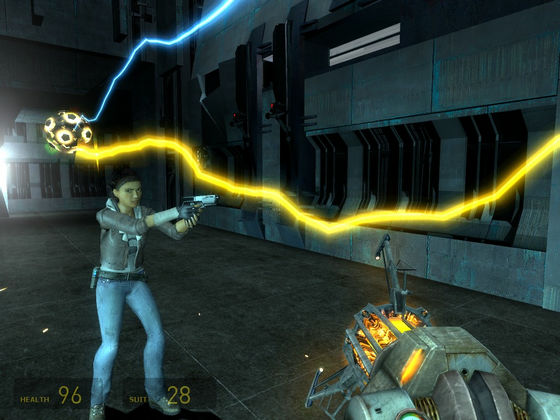 by
Tom Francis
The story that continues from the first work was not completed in Half-Life 2, but the sequels
Half-Life 2: Episode 1
and
Half-Life 2: Episode 2
were released. However, the story is still not complete and many fans have asked for the release of Half Life3 or Half-Life 2: Episode 3, neither of which will be released as of November 2019. In addition, Mark Raidrow, who wrote the story of Half-Life, has already retired from Valve, so it was considered hopeless that a new Half-Life series would be released from Valve.
Other popular titles for Valve development include
Portal 2
,
Left 4 Dead 2,
and
Team Fortress 2
, all of which are in the second series. Therefore, a meme
that
"
Valve cannot count more than 3
" has appeared. Half-Life Announced this time: Alyx was not named '3' and it is unclear at the time of writing the story whether the story continued from the previous Half-Life series. Valve is, the first series of full-VR title becomes a Half-Life: Alyx of the details,
Japan time in 2019 November 22 (Friday)
has said it will publish in the
morning at 3 o'clock.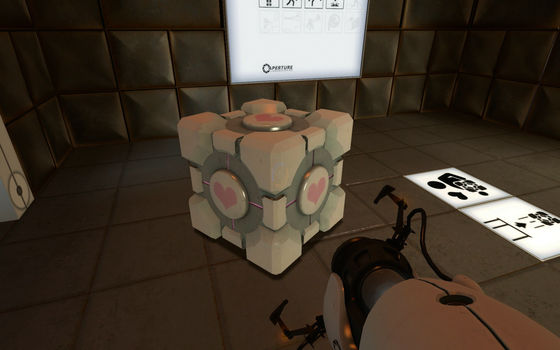 by Tom Francis

There are various responses from Valve fans who can't wait for Valve's tweets.

"We look forward to a new Half-Life!"

'we want a new half life!' pic.twitter.com/oOe8mrS6XM

— Bonk (@ xd0lphin) November 18, 2019


"Half-Life 2: Episode 2 Part 2"

half life 2 episode 2 part 2

— Fab (@_stickfab_) November 18, 2019


"The 0.32% Steam users who own VR are very excited."

0.32% Steam users who have VR are really excited guys

— Некачественный социальный мусор (@calibrono) November 18, 2019


"Is this a real life?" "Half-Life"

Just half life

— S1cp (@ Some1CP) November 18, 2019
in Game, Posted by log1i_yk