Samsung announces the concept of "vertical folding" folding smartphone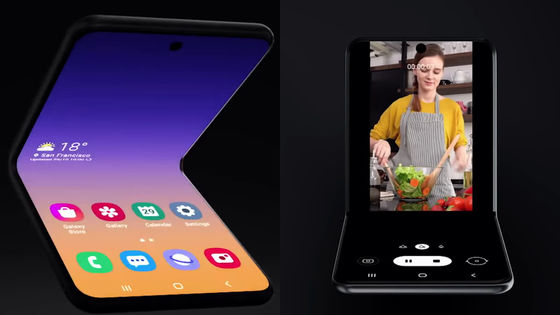 Samsung, which released the folding smartphone ``
Galaxy Fold
'' on October 25, 2019 (Friday), is often used as a
feature phone
at the
Samsung Developer Conference 2019
held from October 29, 2019 (Tuesday) Announced the concept of the
vertically folded ( clamshell )
smartphone.
Samsung unveils new foldable flip phone concept-The Verge
https://www.theverge.com/2019/10/29/20938647/samsung-foldable-phone-compact-concept-device-flip
Samsung shows off foldable flip phone design-CNET
https://www.cnet.com/news/samsung-shows-off-foldable-flip-phone-design/
Below are the movies screened at Samsung Developer Conference 2019.
A New Form Factor for Foldable Smartphones-YouTube
Galaxy Fold was a horizontal fold type ...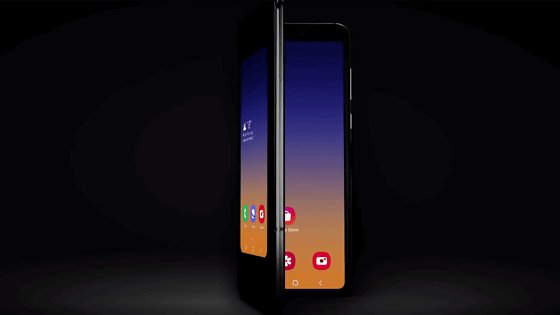 The new concept announced by Samsung is a vertical folding type that folds the long side of the body.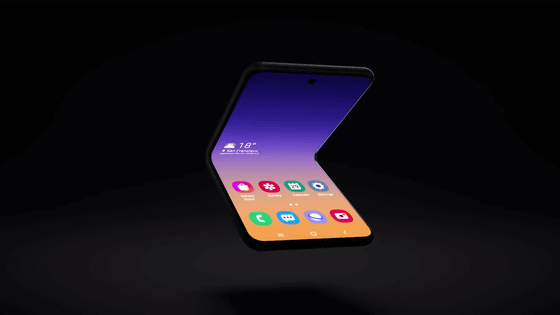 By becoming a vertical folding type, the smartphone becomes more compact.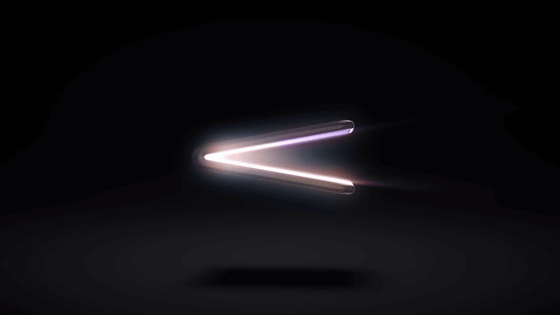 Since the screen is divided into two parts, the information can be displayed more efficiently than the horizontal folding type.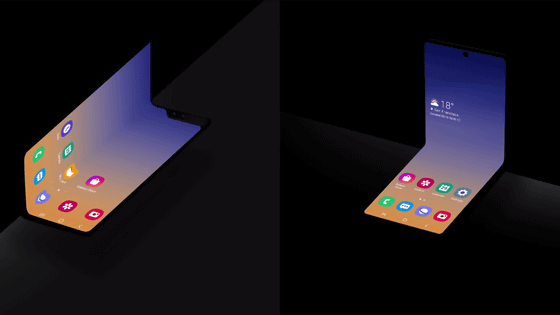 In addition, it becomes self-supporting by making it a vertical fold type, and it is thought that there is no need to lean on something when watching a movie on a smartphone, for example.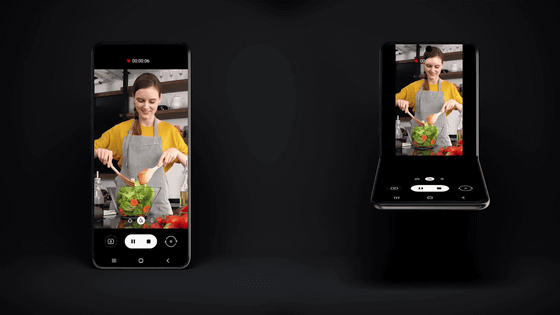 Bloomberg reported in September 2019, `` We are developing a compact vertical folding model that can be folded into a square as a folding smartphone following Galaxy Fold, '' the vertical folding smartphone whose concept was announced this time It seems to be a thing.

Hyesoon Jeong, head of Samsung 's framework R & D group, said, "This new smartphone shape that we are researching not only fits easily in the pocket, but also changes how we use it." It was clarified that it was to make the smartphone compact and create a new form factor .

What was announced this time is just a concept, and Samsung hasn't announced details about the device or the planned release date. Also, technical media The Verge pointed out that there was no other foldable smartphone announcement, and it wasn't clear how far the Galaxy Fold foldable display technology was postponed due to a defect.