A support illustration for 'The Magic Book Exchange Diary Episode 5' has arrived!
BerryVerrine
, an illustrator, drew a support illustration for a full-color comic book, '
Madosho
Exchange Diary,
' developed by '
Madosho
,' which links lonely girls. Lou, a girl who looks deep into the heart, is sleeping comfortably with her sister, Mel's buddy, Vojanoi, and this is one piece that conveys Lou's longing for her.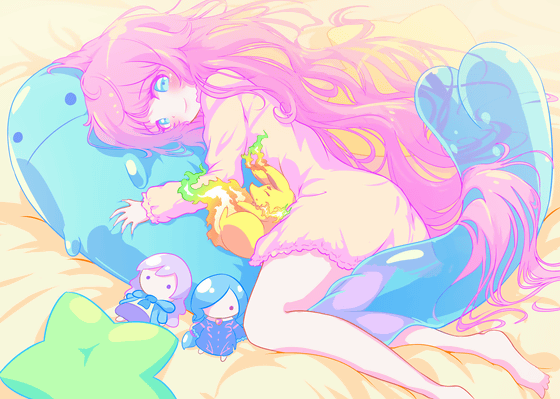 Click here for the main story!

'Mel,' a girl who follows an event of delusion into her diary, puts herself for sale in the front of the diary. Immediately after exhibiting, Melshna, a witch-like woman, appeared to meet Mel. Mel, who has been taken to another world by Moshna, meets Lou, who plays the role of sister, and learns the terrible means of making magic books.

The description of Lou's 'Magical Book Exchange Diary', which was obscured by special magic, is revealed. Lou, who has known the past she wanted to hide, her black feelings she wanted to hide, and what she wanted to hide, was the only one she didn't want her to know.



BerryVerrine provided a comment.

Nice to meet you, my name is BerryVerrine.
I mainly deal with music related works such as CD jacket illustrations and flyers.


The following is a simple making.

BerryVerrine 'This is the first rough. I wanted to express cutely the relaxed appearance of unwrapped Lou who ties her hair on the cover of the second episode, undressing her hair and putting on her sleepwear.'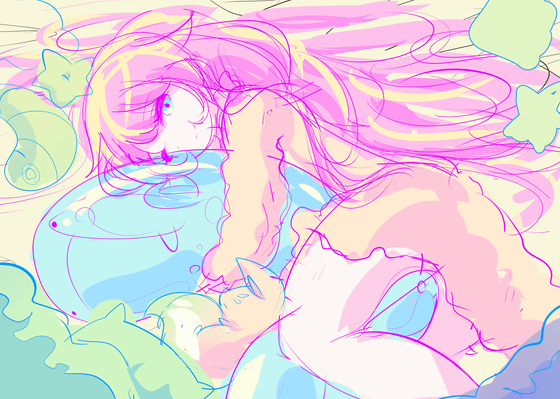 The one that caused the roughing in more detail in order to give detailed correction instructions. The surrounding objects have been reduced from the initial rough so that the eyes are not distracted. BerryVerrine 'Rough completed. Based on this, go to pretty copy'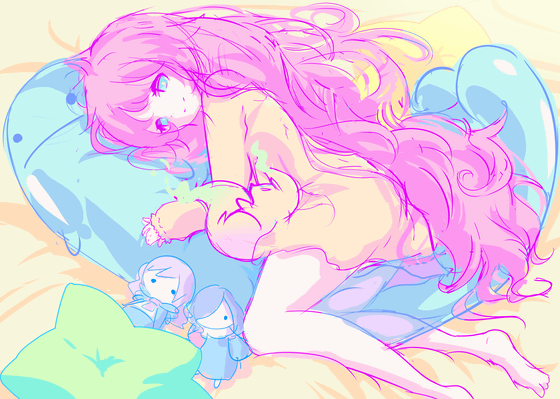 Line drawing process. Here, the hair that was slightly voluminous at the time of roughing is adjusted to a fine and soft impression. BerryVerrine 'Separate line drawings for each object and create them so that they can be easily grounded and modified'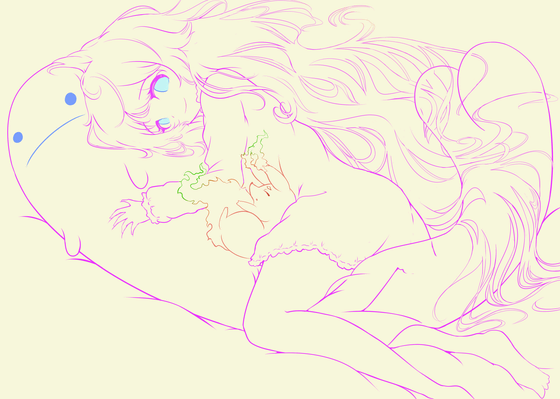 BerryVerrine 'Coloring. Pastel tone with low contrast to give a soft atmosphere. The vicinity of the tail of Vojanoi is described as somewhat transparent. By removing the border, it is a transparent expression while suppressing the intermingling of each part To help '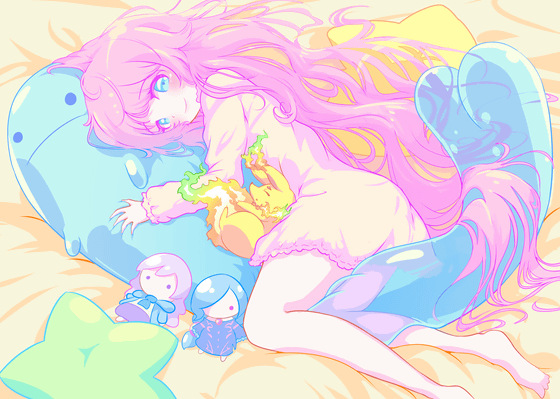 BerryVerrine 'Adjust the overall color and filter at the top to express the feeling of air.'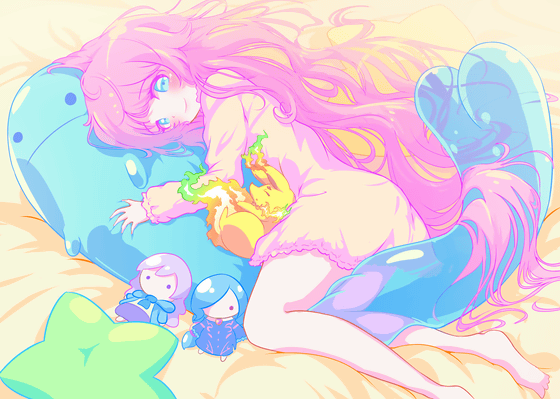 You can also get a full-color comic 'Mazuki Exchange Diary' for each episode on Amazon's Kindle. In addition to the first episode of the main story, bonus materials such as character design are also included. Kindle Unlimited is always available for free, so if you haven't already, check it out.

[Full Color] Magical Book Exchange Diary Episode 1: To My Sister (GIGAZINE) | Iio Pepper, Sanninkyo, GIGAZINE | Fantasy | Kindle Store |