It turned out that Yahoo engineers had invaded about 6000 accounts for sexual image purposes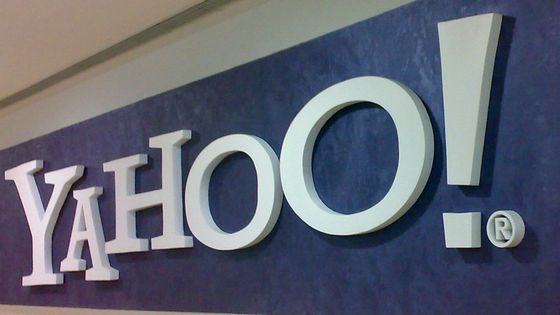 by
Satyendra Kumar
An engineer working at
Yahoo
in the United States exploited his authority to gain unauthorized access to about 6000 accounts. The purpose of the criminal was sexual images and movies, and the victims were mainly personal friends and colleagues.
Former Yahoo Software Engineer Pleads Guilty To Using Work Access To Hack Into Yahoo Users' Personal Accounts | USAO-NDCA | Department of Justice
https://www.justice.gov/usao-ndca/pr/former-yahoo-software-engineer-pleads-guilty-using-work-access-hack-yahoo-users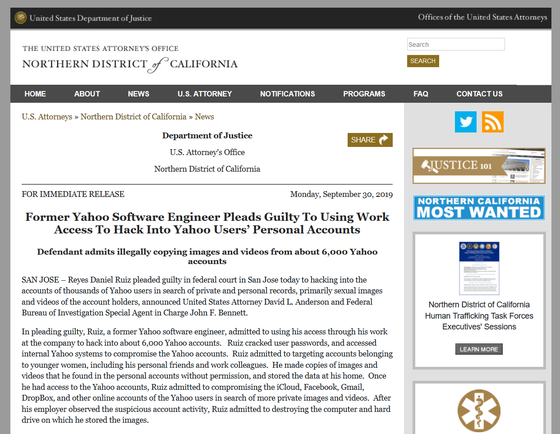 Ex-Yahoo employee pleads guilty to hacking accounts for sexual images

https://mashable.com/article/yahoo-employee-account-hacker/
Defendant Reyes Daniel Lewis used his authority to repeatedly gain unauthorized access to Yahoo accounts. Defendants have been found to have illegally infiltrated Internet services such as iCloud, Facebook, Gmail, Dropbox using the stolen Yahoo account email address and password.
Defendant Lewis wanted a private sexual image / movie. Lewis's target was mainly personal friends and colleagues at work, and the number of victims is estimated to be about 6000. Yahoo, the employer, noticed Lewis 's "suspicious behavior" and then fired him. Later, an investigation by the Federal Bureau of Investigation (FBI) revealed the full extent of the defendant's crime.

By TheDigitalWay

Defendant, who noticed that he was subject to the investigation, destroyed the PC and HDD that stored the stolen data, but as of October 1, 2019, the invasion of the computer and the crime of intercepting wired communication It is said that the indictment content is accepted under the conditions of judicial transactions.

According to Mashable , who reported this news, Lewis is expected to be sentenced to up to five years in prison, a fine of $ 250,000, and damages to the victim.