Chinese hackers are charged as suspects of 'the worst data breach case ever made'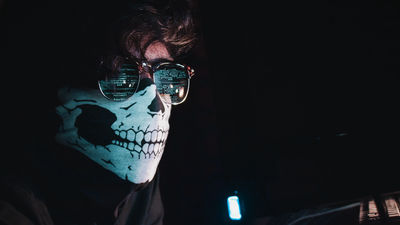 by
Nahel Abdul Hadi
2015, health insurance giant
Anthem
is and three of the company, received the attack on the large-scale server by a hacker group, that is stolen confidential data, including personal information thousands of thousands of minute
incident
has occurred. The criminals in this case were prosecuted by the Chinese
Justice Department
for two Chinese who were in the criminal group, as they were a hacker team composed of Chinese.
US Charges Chinese Hacker For 2015 Anthem Data Breach
https://thehackernews.com/2019/05/chinese-hacker-anthem-breach.html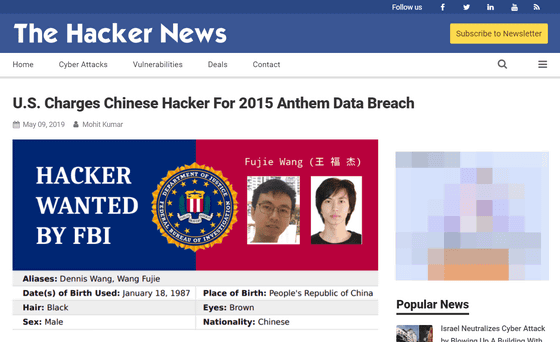 Prosecutors were Fujie Wang and two unidentified men who used the three names 'Deniel Jack', 'Kim Young' and 'Zhou Zhihong'. It is clear from the
indictment
filed in the Indianapolis Federal Court that the two were charged with four charges of data infringement, fraud, and wire fraud.
In the case of Anthem data leak involving two Chinese hackers, Anthem, the second largest health insurance company in the United States, has over 80 million users with social security numbers, birth dates, email addresses, addresses and medical care Information including identification number and employment information has been stolen. This case is remembered as the worst data breach case ever in the security field, and Anthem has been sued by customers for a data breach lawsuit and uses as much as $ 115 million (about ¥ 13 billion) to solve it You are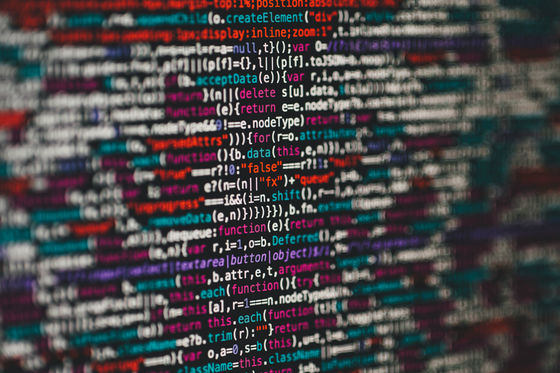 by Markus Spiske

According to the just filed prosecution, the two Chinese hackers broke into a targeted corporate computer network like Anthem and installed malware. He used malware to compromise the network and steal sensitive data about users and businesses. In the indictment, the United States Department of Justice said, 'As part of this international computer hacking program, defendants have been using sophisticated technology to hack computer networks of victimized companies without permission from February 2014 It is said that the

'Also, in January 2015, the defendant accessed Anthem's computer network, accessed the enterprise data warehouse, and obtained an encrypted archive file containing PII (personally identifiable information) from here, From China to China. '

The case has been investigated by the Federal Bureau of Investigation (FBI).