I tried drinking Starbucks `` Sweet Caramel Pudding Latte '' where the bitterness of coffee and the sweetness of caramel match well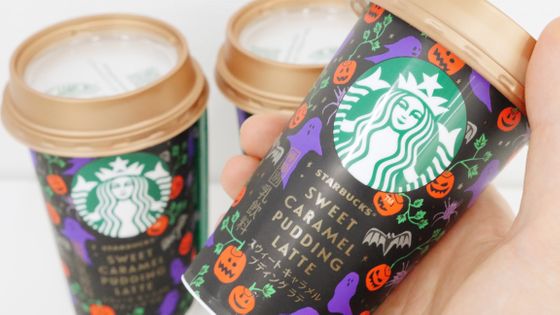 " Sweet Caramel Pudding Latte " has appeared in the Starbucks "
Chilled Cup
" series for a limited time from Tuesday, September 24, 2019. It tasted like a luxury sweet with caramel pudding flavor, and I actually tried it to see what it tasted like.
New release of Starbucks® chilled cup "Sweet Caramel Pudding Latte"
https://www.starbucks.co.jp/press_release/pr2019-3161.php
The package of "Sweet Caramel Pudding Latte" (200 yen excluding tax) looks like this.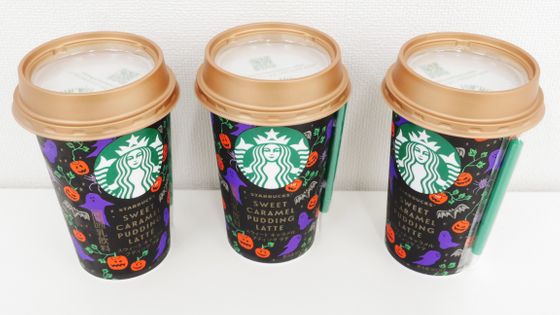 It is an image of Halloween, and illustrations of purple ghosts and orange pumpkins are drawn. The type of drink was 'milk drink'.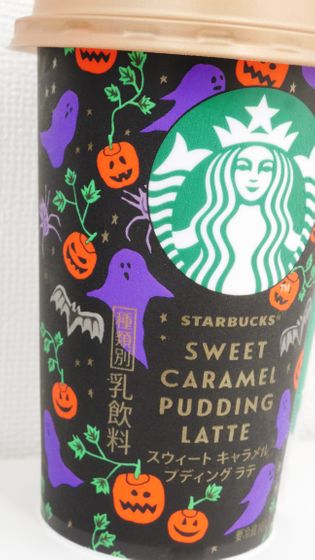 The raw materials are lined with raw milk, dairy products, sugar, coffee, fragrance, etc., and the volume is 200 ml.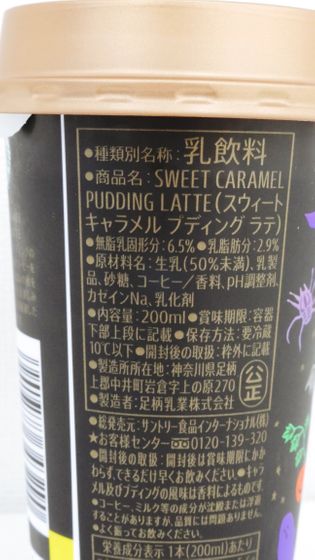 The calorie per one is 158kcal.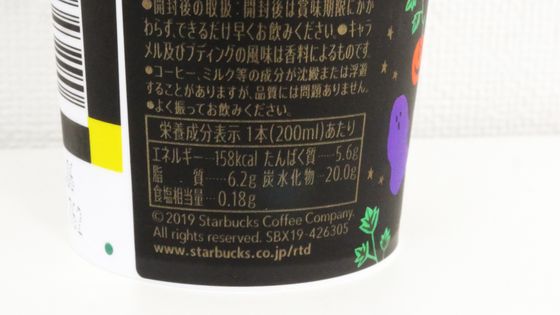 When you peel off the inner pig and check the inside, you will feel a sweet caramel scent and a creamy scent, which certainly reminds you of caramel pudding.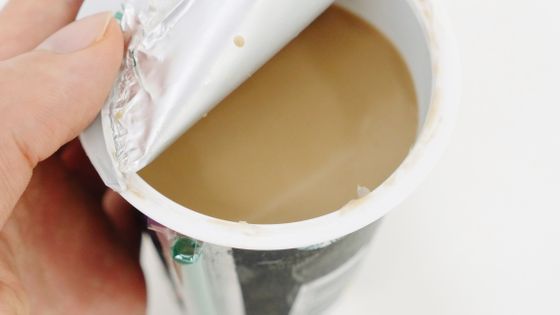 When you drink it, the combination of milk creaminess, coffee bitterness, and caramel sweetness will match and you will surely feel like you're eating luxury sweets. I thought it was a sweet drink when I smelled the scent alone, but I didn't have the impression that the sweetness was too strong because I could feel the bitterness of the coffee.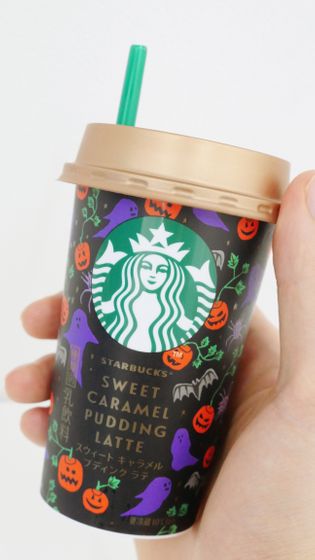 The suggested retail price of "Sweet Caramel Pudding Latte" is 200 yen excluding tax and can be purchased for a limited time from September 24, 2019 at convenience stores nationwide.