What is the secret that a shop hidden in the entrance of an innocent building sells hundreds of dishes a day?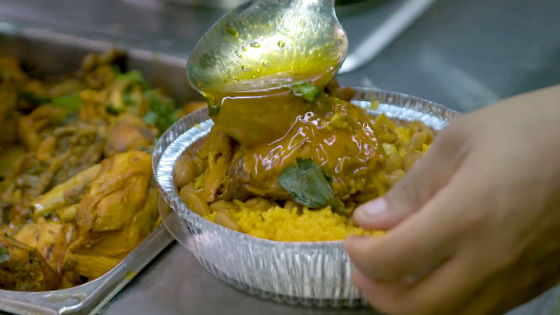 The location is very important for restaurants, but there are popular shops that people visit every day despite the inconspicuous location in the narrow passage from the building entrance. The YouTube movie reveals why there is a shop in one corner of the import passage and is popular.


This NYC Restaurant Is Hidden in a Freight Entrance-YouTube
New York is crowded with people.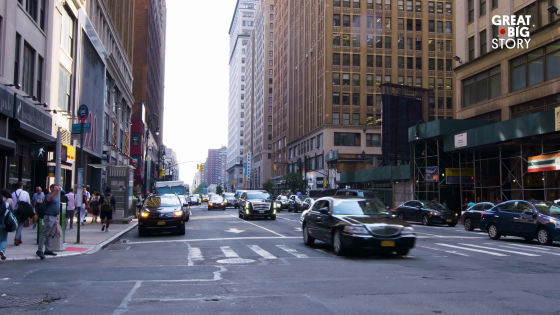 37th street with lots of clothes ...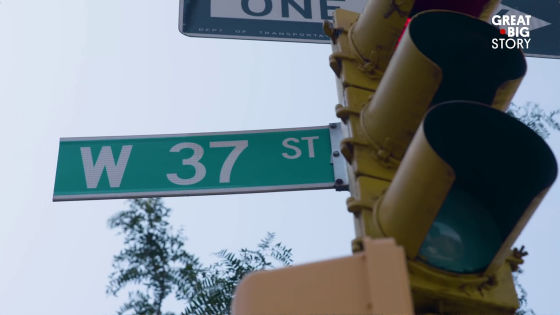 Between 8th and 9th Avenues.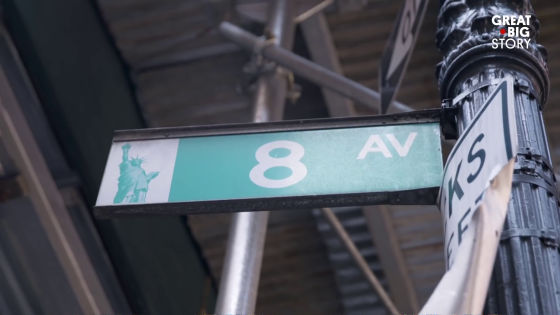 The entrance between the two buildings is projected.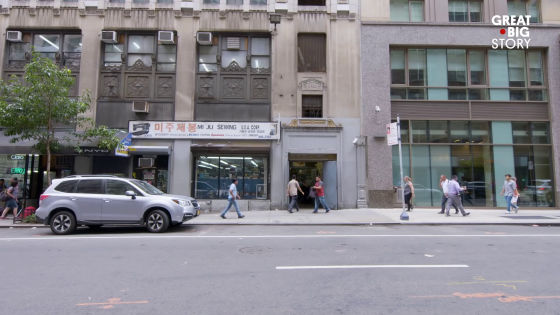 There is no sign and there is a shop at the entrance where many people pass by.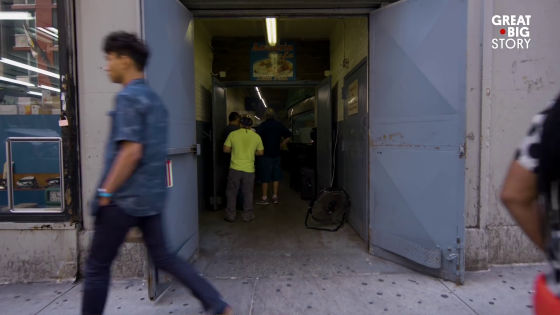 The name of the store is "Acuario Cafe"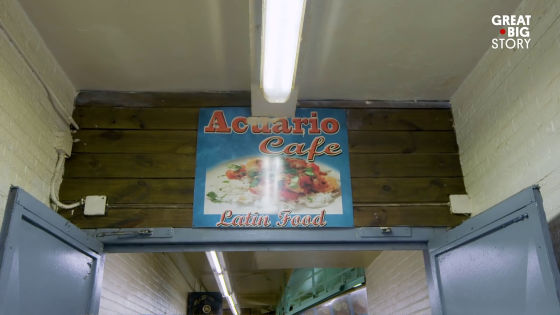 It is a shop that doesn't stand out from the outside of the building, but it's a shop that people know, and many people visit every day.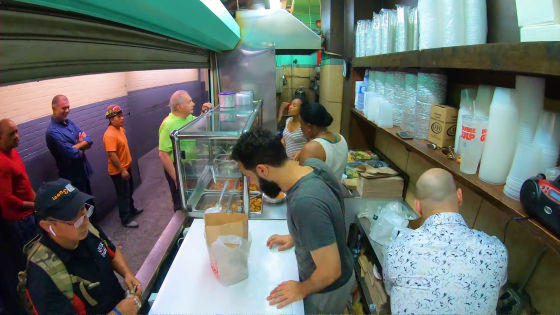 Although it is a small stall, freshly made Latin American dishes are lined up on metal trays.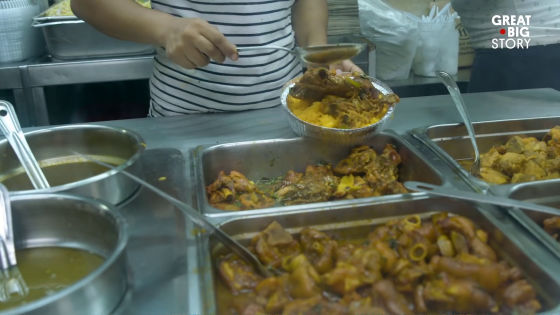 Some people take home the food they ordered ...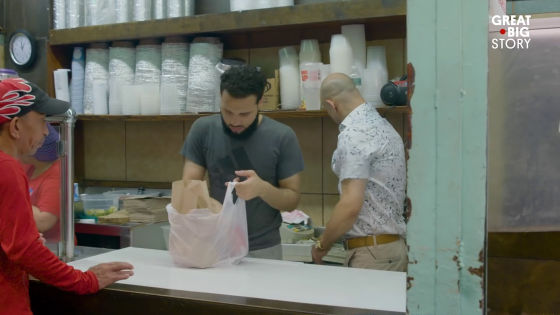 Some people eat at the counter seats in the passage of the building.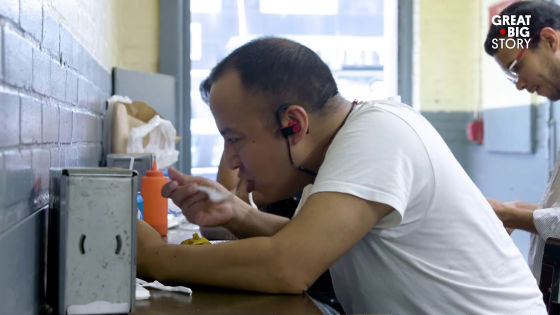 However, since it is a carry-in entrance, of course, workers who carry luggage will also pass.



Rodolfo Perez is the owner of this man. Perez is from the Dominican Republic and has been in the US for 26 years.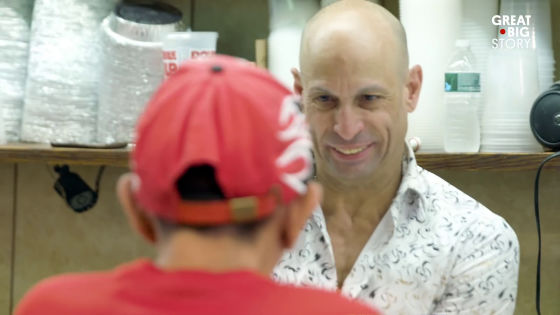 "This shop is run by me and my wife, and my son sometimes helps me," Perez says.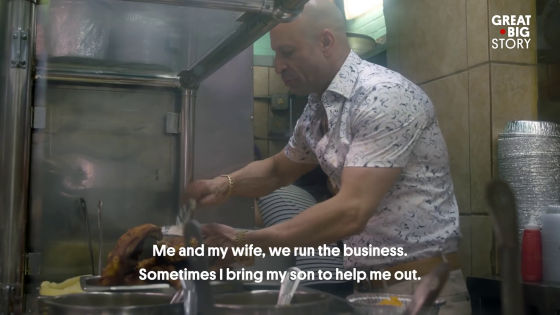 Perez and his wife start preparing the shop at 5am and cook 45kg of rice a day.



The shop is quite small, so there are about 1-2 people in the kitchen. It is quite difficult to make all the large amount of dishes by hand, but I continue to make dishes because I want to offer freshly prepared dishes.



To fresh vegetables ...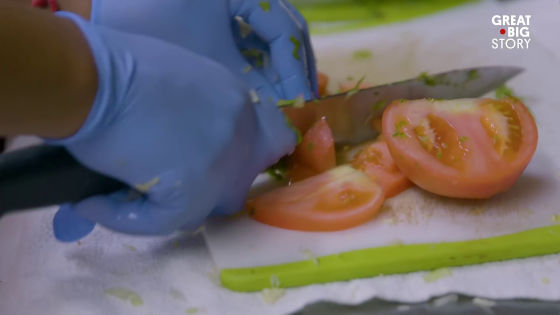 Hot dishes.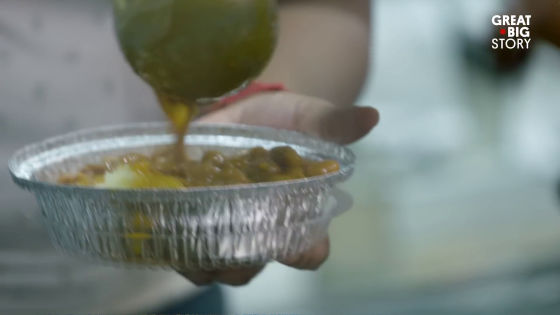 "Everyone sees my food and makes me hungry."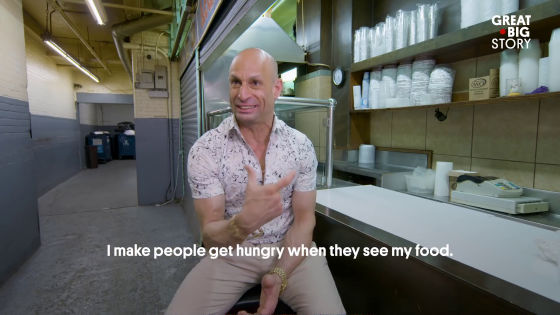 The cooking recipe is inherited from Perez's grandmother.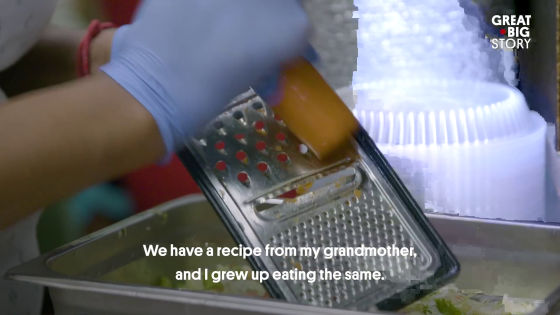 Many customers eat the food that Perez ate and grew up.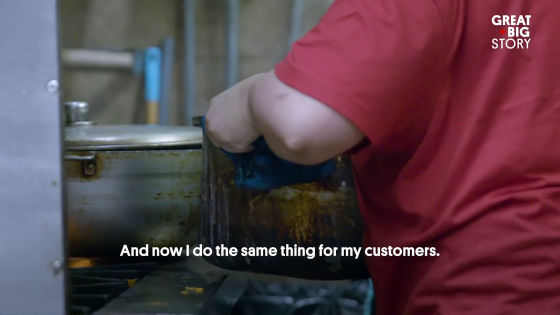 The dishes that are surely served are delicious ...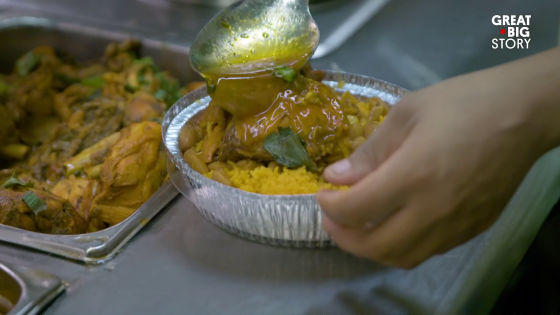 The menu of the store seems to change around the time, but the menus that often appear are as follows. Stewed chicken called 'Pojo Gisad' ...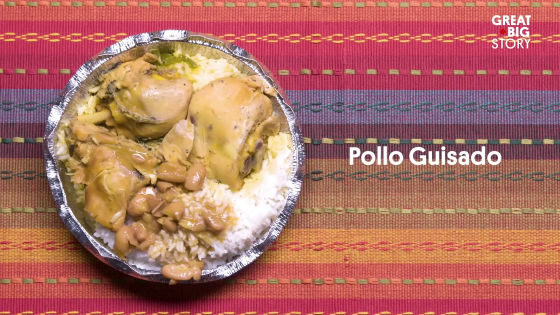 Stewed beef tail called 'Lab Gisad'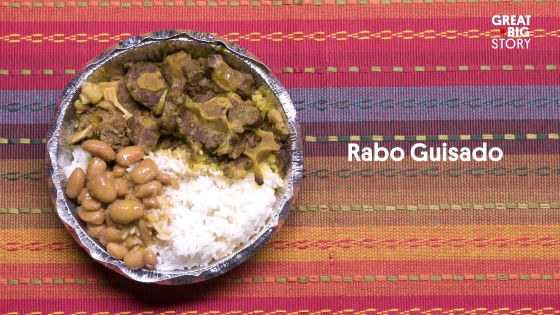 And it 's Dominican spaghetti.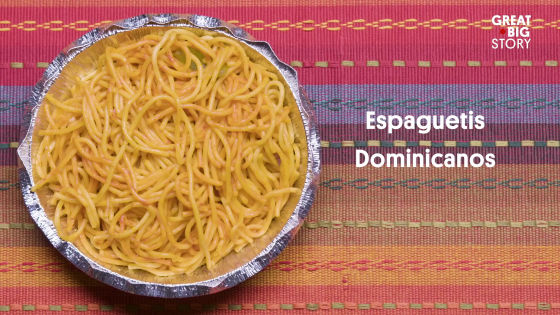 Also, stewed goat meat is especially popular.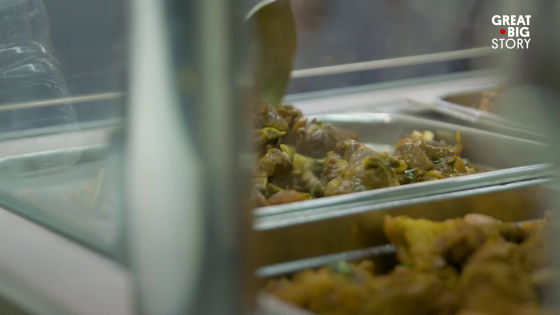 So why is there a shop at the entrance ...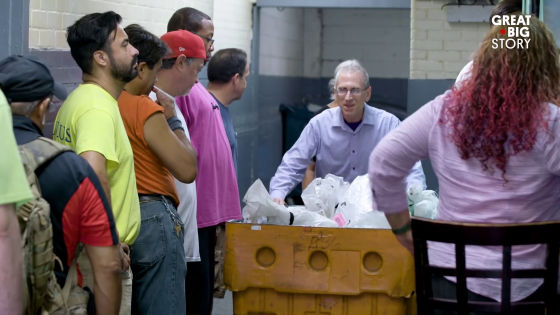 "I was working in a building when I was 20 years old, and I happened to have a chance to buy this place. A friend said," If you put an oven and cook rice and beans, "a good idea. "I started thinking," said Perez.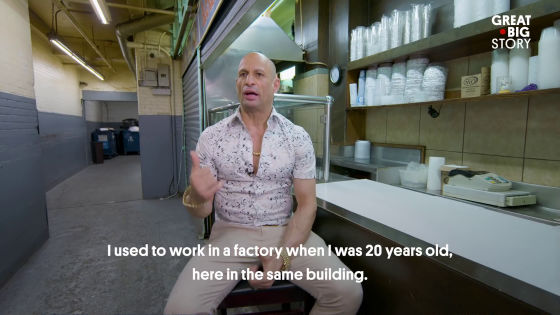 At the beginning of the store opening, it was sold at $ 3.51 (about 380 yen), but as of 2019 it is $ 5 per dish (about 540 yen). Still, in New York, where prices are soaring, it is a bargain price.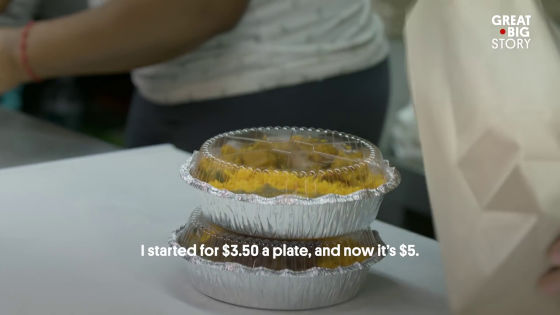 Hundreds of dishes are sold per day.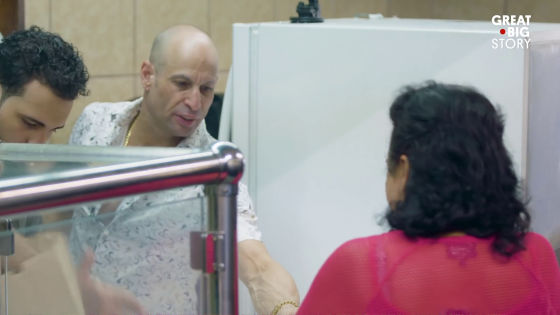 The store has not been promoted in particular, and it has become popular through word of mouth, where visitors come with friends and family.



Of course, the food is delicious, but Perez's personality is also a popular secret of the restaurant.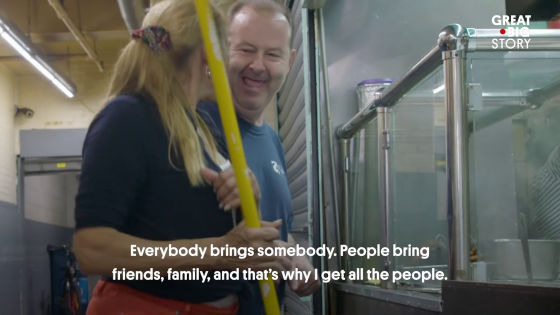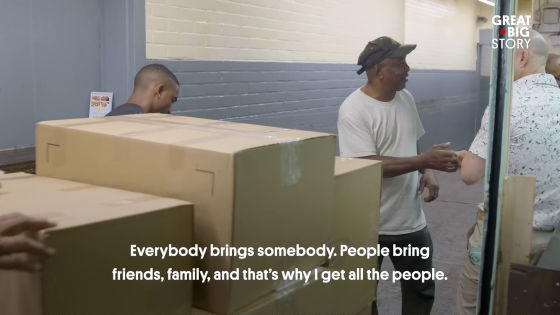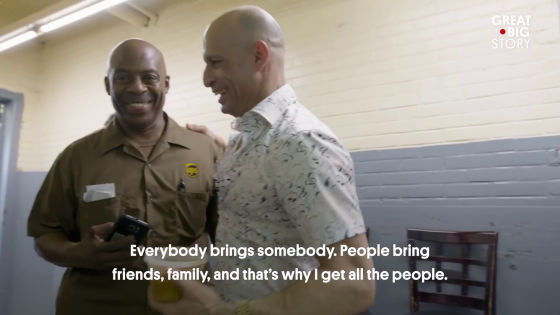 "For us, our customers are families," says Perez, and some customers have been in the store for 25 years.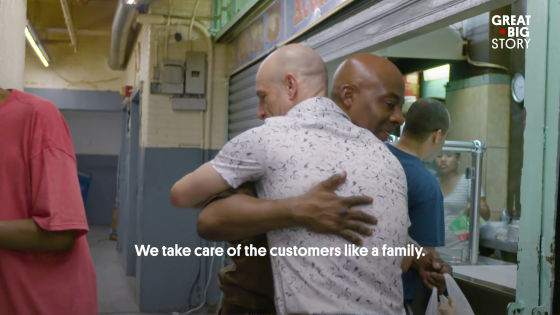 "If there is a person who seems to need to make it free, we offer food for free."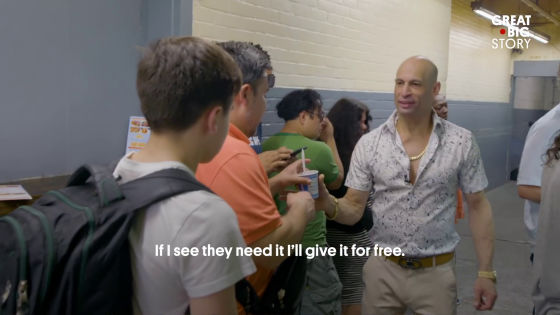 "I have never thought of moving somewhere from this place. The shop is my child. There is no parent trying to let go of the child," Perez said.