It turned out that smart TV secretly sent user information to Netflix and Google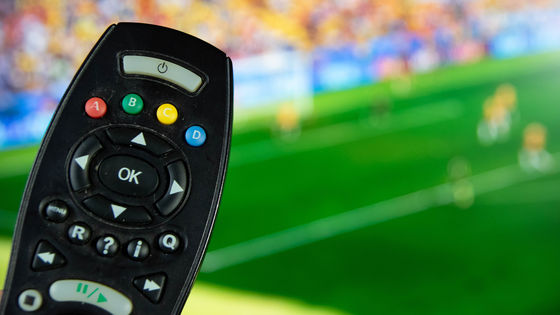 by
Marco Verch Professional Photographer and Speaker
Researchers from
Northeastern University and
Imperial College London
announced that
smart TVs
and some streaming devices were sending personal information such as user viewing history and location information to Netflix, Amazon, Google, Facebook, etc. Did.
Information Exposure From Consumer IoT Devices:
(PDF file) https://moniotrlab.ccis.neu.edu/wp-content/uploads/2019/09/ren-imc19.pdf
IoT Information Exposure (IMC '19) – Mon (IoT) r Research Group
https://moniotrlab.ccis.neu.edu/imc19/
Smart TVs sending private data to Netflix and Facebook | Financial Times
https://www.ft.com/content/23ab2f68-d957-11e9-8f9b-77216ebe1f17
It was pointed out that Samsung and LG Electronics' smart TVs and streaming devices such as
Amazon Fire TV
and
Roku Streaming Stick
were sending user data. According to researchers, these devices sent data, including user location information and IP addresses, to Netflix and its advertisers Amazon and Google, regardless of whether they have a Netflix account. thing. Also, among other IoT terminals including speakers and cameras, there were those that sent user data to many third parties such as Microsoft and Spotify.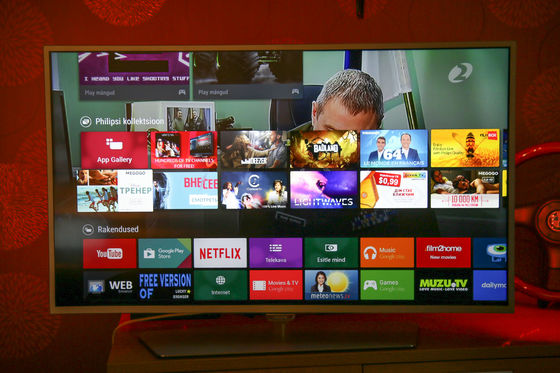 by
Andri Koolme
Collecting user data by smart TV has been a problem before, and
VIZIO
's smart TV, an American LCD TV manufacturer, has been
penalized
as `` collecting content viewing information without user
consent
'' It has evolved into a payment situation. Bill Baxter, CTO (Chief Technology Officer) of VIZIO, said, "Smart TVs are cheaper than regular TVs because" user viewing history is aggregated and data is sold by manufacturers at a high price. by business model ', and because it has become possible to reduce the profit margin of the TV'
exposure
has been.
There is a fear that the television will secretly collect the user's detailed content viewing data secretly and develop into a class action-GIGAZINE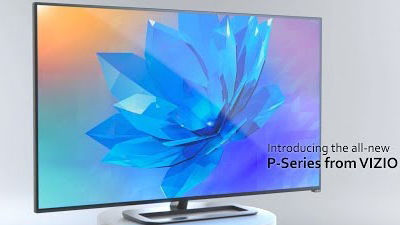 Furthermore, another study by Princeton University found that some apps supported by Amazon Fire TV and Roku Streaming Stick are sending data that can identify users to third parties including Google . However, since most of the data transmitted by smart TVs and streaming devices is encrypted, it is impossible to accurately understand what kind of data is being transmitted.
According to a
report
published by research firm Nielsen in March 2019, about 68% of American households have external streaming devices such as
Apple TV
and Roku. Financial Times has pointed out that tens of millions of these streaming devices use content recognition technology that tracks all the programs the user has watched to target their ads.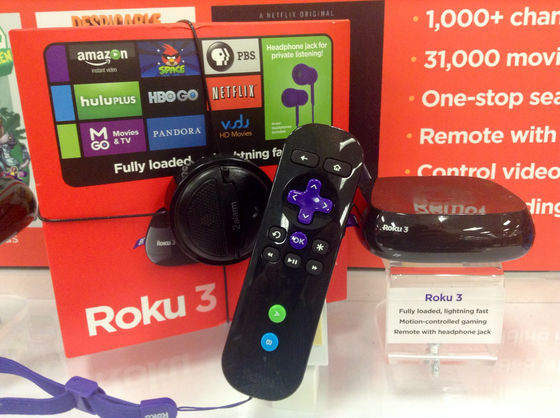 by Mike Mozart

Netflix responded to the Financial Times interview: "The information Netflix receives from smart TVs that are not signed in to Netflix is limited to the performance of Netflix and how it is displayed on the screen. No comment '. Facebook also says, "Devices and apps often send data to integrated third-party services. For example, apps that send data to Facebook to create a login interface, There are also apps that are installed. '

And Google said, "Smart TV app developers can use Google 's advertising services to display advertisements according to their content and measure their performance. Depending on the device manufacturer and app publisher, some publishers can share data similar to the data used for apps and web ads. ' It may include the location of the user, the type of device, what the user sees in a particular app, and so on, which can make advertising targeting more personal. '

`` People are spending more and more time on smart TVs and streaming devices, and these devices are placed in key places in the house, '' said Oxford University computer scientist Max Van Creek. Commented, "There is little focus on how smart devices store and share personal data. The situation is disastrous."