Disney Resort's "Star Wars" hotel is immersed in the world of Star Wars in 3 days and 2 nights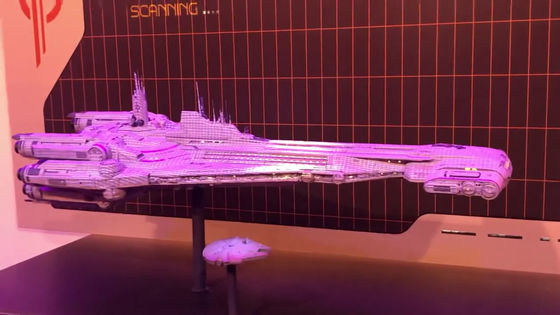 Star Wars: Galactic starcruiser will be born in
Walt Disney World Resort
, following the Star Wars: Star Wars: Galaxy's Edge area.
Star Wars: Galactic Starcruiser | Walt Disney World Resort
https://disneyworld.disney.go.com/destinations/star-wars-galactic-starcruiser/
Disney unveils full Star Wars hotel plans, pricing, but no opening date-Polygon
https://www.polygon.com/2019/8/25/20831538/disney-world-star-wars-hotel-starcruiser-opening-date-pricing-attractions
With Star Wars: Galaxy's Edge, you can control the full-scale Millennium Falcon and make your own lightsaber.
Summary of photos & movies that understand well the new theme park 'Star Wars: Galaxy's Edge' to open in Disneyland-GIGAZINE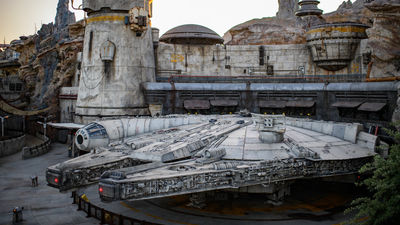 How to officially get your own lightsaber that has only one in the world-gigazine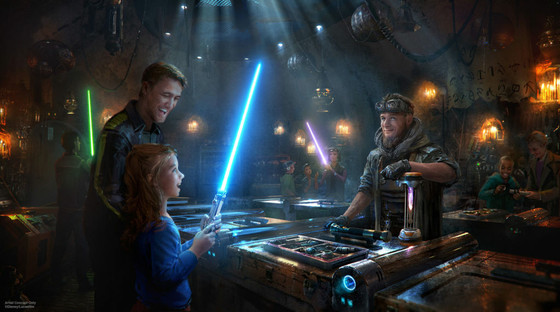 Opposite this "Star Wars: Galaxy's Edge" is "Star Wars: Galactic starcruiser". Arriving guests will spend 3 days and 2 nights in the pod, moving to the spaceship Halcyon owned by Chandler Star Line.

The size of the Halcyon is much larger than the Millennium Falcon, according to the model announced at the Disney event D23.


Star Wars Hotel D23 Expo Model Details (Chandrila Star Line Halcyon)-YouTube
Video taken locally. A huge plastic model is Halcyon. It's so casual that it seems to be inadvertently overlooked, but the Millennium Falcon is in the foreground.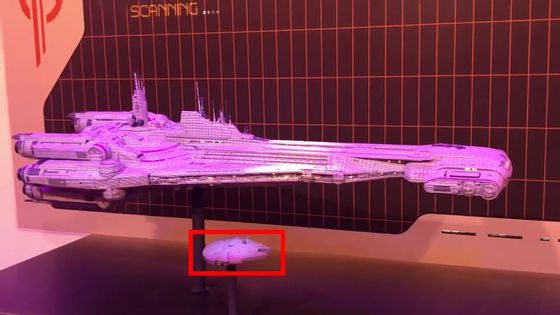 The Millennium Falcon as an attraction is installed in full size, but the Halcyon is just an image of `` moving in the ship and staying '', so in fact this size ship is in Disney World It is not placed.

In addition, it is not a "hotel", but it is a "two night three day" experience-type attraction tour, and it is not possible to stay "one night only" or "more than three nights". Various events are scheduled.

The news site mashable has a negative view on this, saying, 'It's not a place to relax and stay.'

Disney Star Wars hotel won't be the most relaxing place in the galaxy
https://mashable.com/article/star-wars-hotel-starcruiser-preview/

In addition, the accommodation fee is from 3300 dollars (about 350,000 yen) in a 5-person room. It is a reasonable impression if you think that you can participate in the "Star Wars Experience Tour for 2 nights and 3 days" for about 50,000 yen per person.