The possibility that Super Nintendo's software will come to Nintendo Switch from Nintendo submitted to government agencies

by
Matteo Grobberio
To enjoy online play with
Nintendo Switch
, you need to use the paid service '
Nintendo Switch Online
'. This Nintendo Switch Online allows you to play family computer games for free, but there is a possibility that Super Nintendo game titles will be added soon.
Nintendo eShop-August 2019 | No Platinum Trophies, only Platinum Games | ResetEra
https://www.resetera.com/styles/resetera/resetera/images/logo-color-dark.svg
New FCC Filing Suggests That SNES Games Are Coming To Switch Soon-Game Informer
https://www.gameinformer.com/2019/08/13/new-fcc-filing-suggests-that-snes-games-are-coming-to-switch-soon
Link83
shares information on the latest Nintendo devices registered with the
Federal Communications Commission
(FCC) on the overseas game forum
ResetEra
. FCC is an organization that regulates the broadcasting and communications business in the United States. When selling wireless devices in the United States, it is necessary to register products with that organization.
Link83 found materials related to wireless gaming devices that Nintendo newly registered with the FCC.
Nintendo Wireless Game Device HAC042 FCC ID BKEHAC042
https://fccid.io/BKEHAC042

Details are unknown because photos and user manuals are not seen until February 2020, but details are unknown, but the figure of the wireless controller and the strange thing is released, which is clearly the controller of Super Nintendo Same shape.


This wireless controller is dedicated to Nintendo Switch, and it seems to communicate with the main unit via Bluetooth connection. Since wireless controllers that have the same shape as the Super Nintendo Controller will appear, Internet users are predicting that Super Nintendo software will soon be added to the Nintendo Switch Online lineup.

Nintendo sells controllers for Nintendo Switch that are limited to Nintendo Switch Online subscribers and have the same shape as family computer controllers at Nintendo's official store, My Nintendo Store. Therefore, it is no wonder that the documents submitted to the FCC are for the Nintendo Switch controller that has the same shape as the Super Nintendo controller that Nintendo sells exclusively to Nintendo Switch Online subscribers.

Family Computer Controller | My Nintendo Store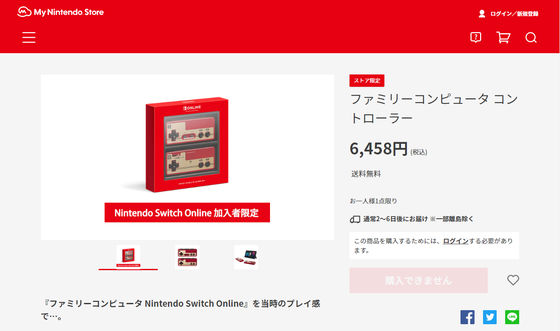 Nintendo says that there is a plan to expand the Nintendo Switch Online service in the question-and-answer session for investors. In the past, several family computer titles have been discovered in the Nintendo Switch Online code.

Will Nintendo Switch Online release Super Nintendo Games? Many titles are found in the code-gigazine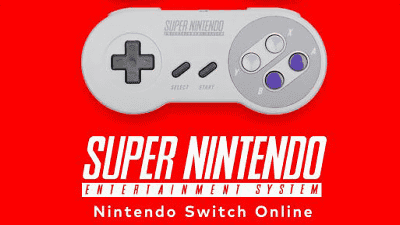 in Game, Posted by logu_ii