'Google's strongest security protection function' is added to Chrome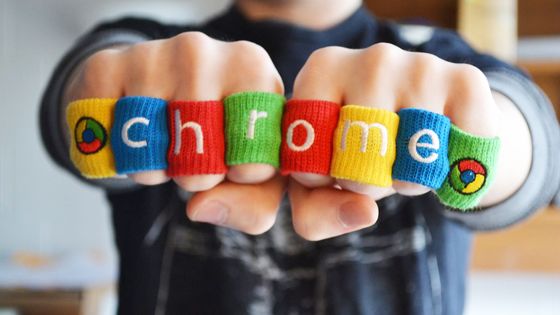 by
Isaac Bowen
The security function '
Advanced protection function program
' that Google calls 'the strongest level' appeared in Google Chrome of the browser. From now on, Chrome users will be able to use this feature for free simply by enabling the sync feature.
The Advanced Protection Program expands to Chrome
https://www.blog.google/technology/safety-security/advanced-protection-program-expands-chrome/
Google expands its Advanced Protection Program to Chrome | VentureBeat
https://venturebeat.com/2019/08/06/google-expands-its-advanced-protection-program-to-chrome/
Google has long developed an "advanced protection program" for users at high risk of targeted attacks, such as political parties, journalists, and business leaders. By using this service, you can prevent targeted attacks targeting individuals by setting a USB key required for logging in to a Google account and limiting the devices that have full access to Gmail and Google Drive. Will be possible.
If you read the following article, you can see the details of the physical key 'Titan Security Key' for USB & Bluetooth connection that Google introduced to the Japanese market prior to the implementation of this function.
Physical key `` Titan security key '' that builds Google's secure two-step authentication and prevents unauthorized access appears in Japan-gigazine

Until now, the `` Advanced Protection Program '' was a service focused solely on protecting Google accounts, but this technology has been added to Chrome as a result of this enhancement, enabling the synchronization function in the future. Will be available for free to all Chrome users.
As a specific feature, when a dangerous file download starts, a warning like the following image will be displayed, and in some cases the download will be completely blocked. Chrome has built-in protection against malware by default, but the 'Advanced Protection Program' provides a stronger level of protection.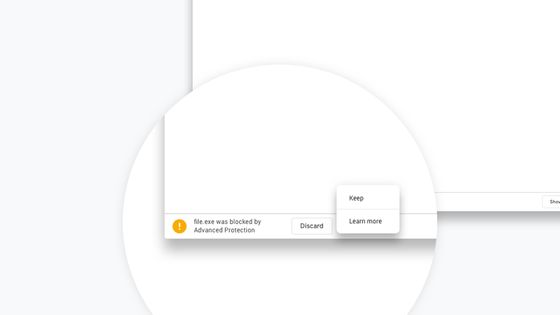 According to Google, as a result of Gmail's strong anti-malware measures, the attack method has shifted to a " drive-by download " strategy that downloads malware through links in emails. In order to protect users from these threats, the aim of this change is to extend powerful protection functions to Chrome.

The new features added this time are only implemented in Windows, macOS, and Linux versions of Chrome, and are not implemented in Android and iOS versions of Chrome.