Mos Burger's strongest hotness in history `` Black Death Hot Sauce '' Tasting Review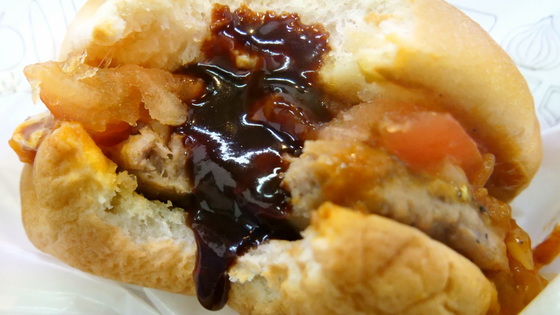 From August 8, 2019, " Black Death Spicy Sauce " that can be enjoyed from Mos Burger to hamburgers and potatoes will be available for a limited time. I actually tried eating it to see how spicy this sauce, which was the strongest spicy in Moss history.

Black Death Spicy Sauce | Side Menu | Mos Burger Official Site

https://www.mos.jp/menu/detail/740016/7/
Arrived at Mos Burger.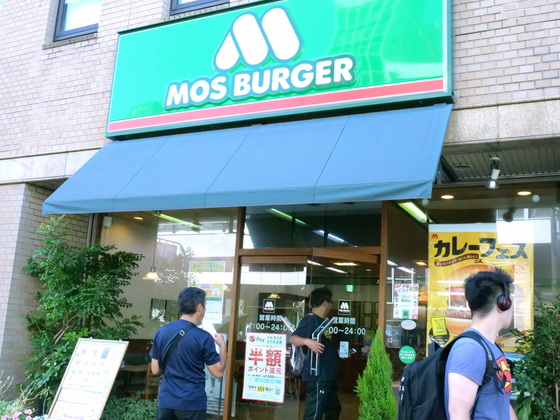 There is a curry festival banner in the store, and the curry
moss and tapioca drinks
already on the market are promoted.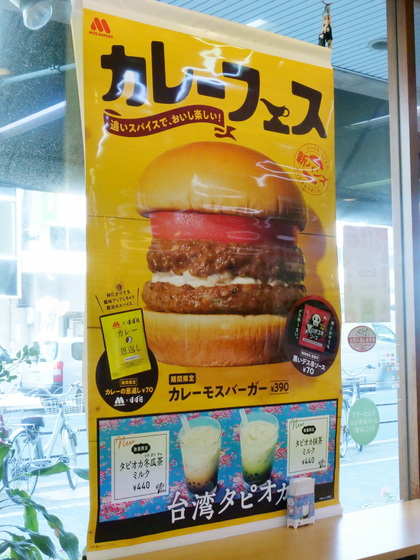 'Black death sauce' was on the bottom right.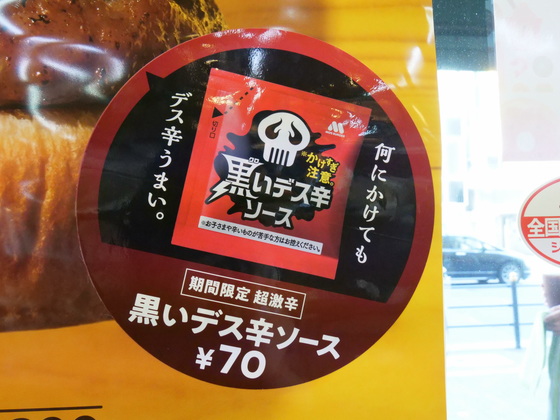 I ordered 'Black Death Sauce' and 'Moss Burger'.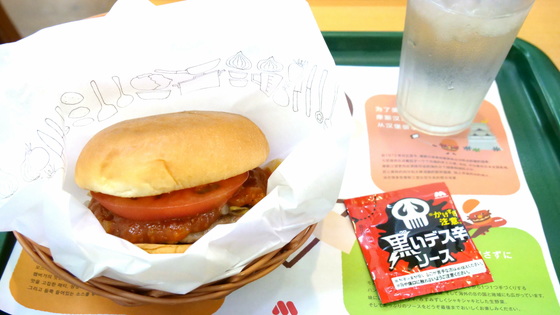 When you look at the cute skull design, you can afford to say 'I'm not too spicy?', But at the bottom of the bag 'Please refrain from children and those who are not good at spicy things.' Please be careful not to touch it. '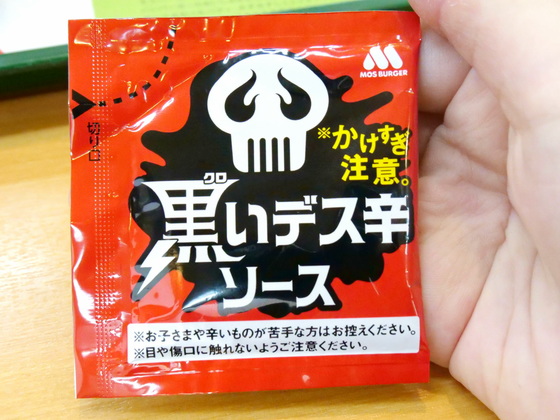 The raw material is based on tomato ketchup and the content is 10g.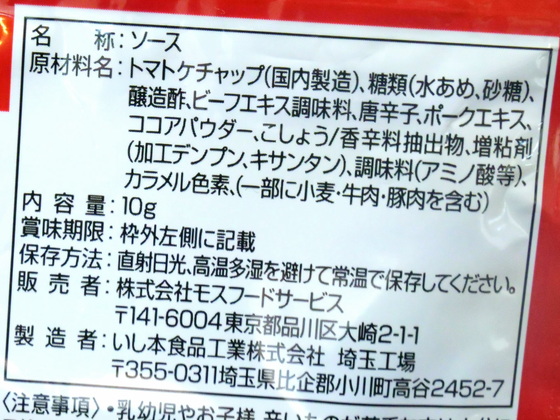 The energy is 19kcal.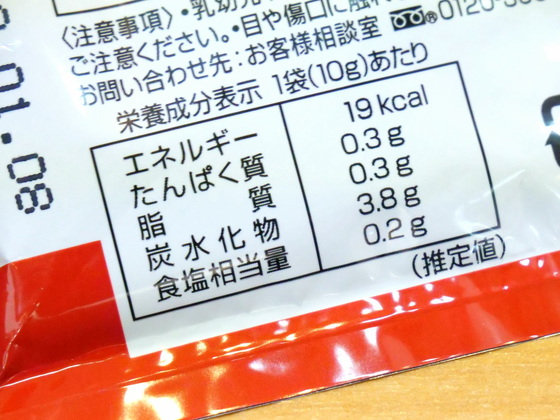 Open the seal ...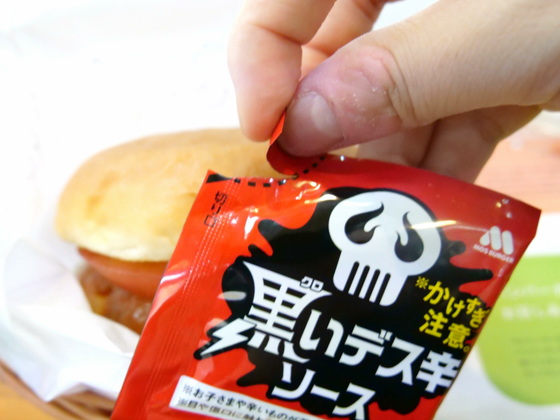 I will continue to do it. Trinidad, Scorpion, Butch, and Taylor, which is said to be one of the strongest in the world, has a scent that pierces your nose.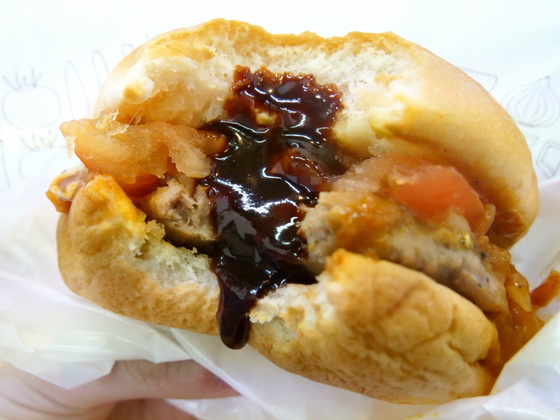 The thick sauce is as spicy as if the tongue numb from the moment you eat a bite, but because of the ketchup base, the sweetness of the tomato is felt a little, and the spiciness will soften together with the ingredients of the burger, so it will be a aftertaste No spicy remains. However, as you continue to eat, your lips swell and tingle. By the time your lips start to ache, the 10g sauce has been emptied, so if you like spicy food, you may ask for two.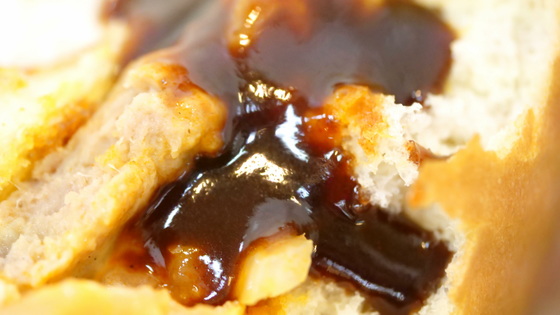 "Black Death Spicy Sauce" is available from August 8 (Thursday) to mid-September 2019 for 70 yen (tax included) at Mos Burger stores nationwide.