We have eaten "10 Pikachu's 10 Man Volt! ~ Fruit Mix ~" of Thirty One who is smashed by the intense sweetness of the fruit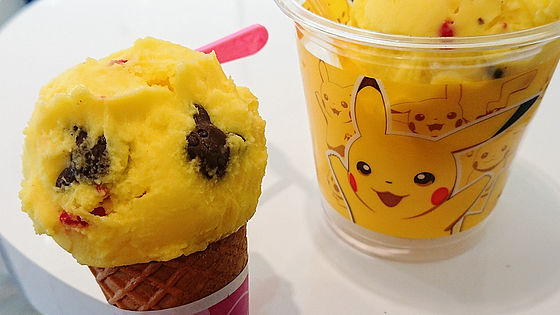 In commemoration of the latest Pokemon movie '
Mewtwo's Counterattack EVOLUTION
', Thirty One Ice Cream held the '31 Poke Summer!' Campaign. Among them, a new flavor '
Pikachu 10 Man Volt! ~ Fruit Mix ~
', which is an image of Pikachu, has appeared, so I went to eat.
31 pocket summer! Campaign-Miu-Tsu Counterattack EVOLUTION Release Commemoration-| BR Thirty One Ice Cream
https://www.31ice.co.jp/contents/topics/190731_01.html
Thirty One's first Pokemon flavor is too delicious! | Topics | [BR Thirty One Ice Cream]
https://www.31ice.co.jp/contents/topics/190715_01.html
Arrived at Thirty One Ice Cream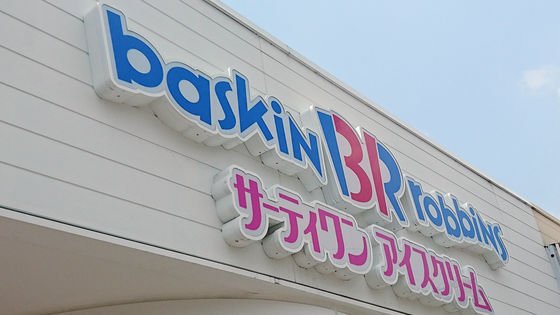 Even in front of the store, the '31 Poke Summer!'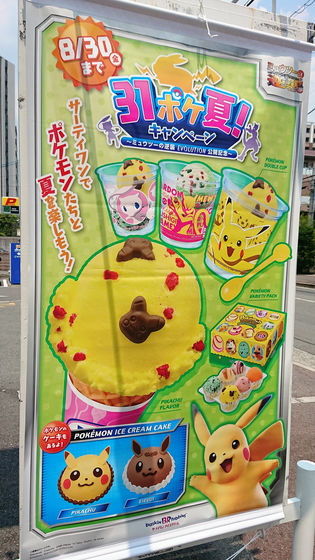 In addition, the entrance door is full of Pokemon.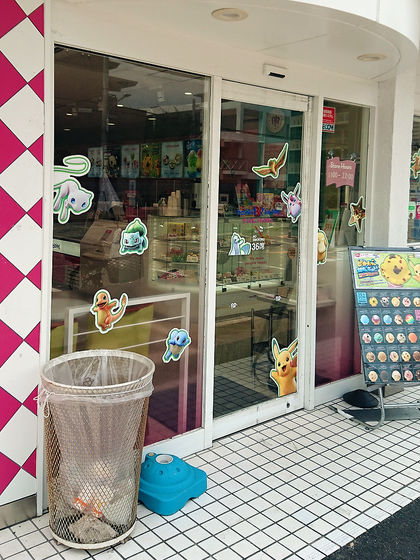 In '31 Poke Summer', you can order ice in the original design 'Pokemon Double Cup' by ordering a double in the cup. There are three types of cups: 'Pikachu', 'Mewtwo' and 'Miu' designs. In addition, small double can be changed to regular double for 100 yen plus.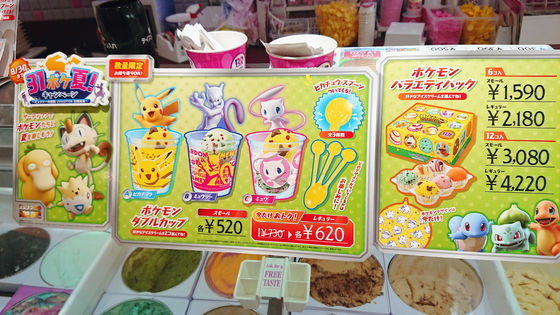 In this case, I ordered single (corn, tax-included 390 yen) and regular double (cup, tax-included 620 yen). The flavor is 'Pikachu's Ten Man Volt! ~ Fruit Mix', which is the first Pokemon flavor of Thirty One.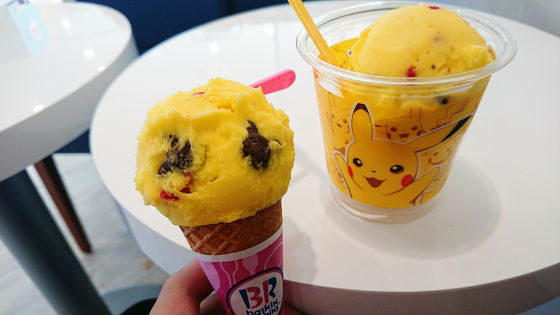 A yellow sorbet like Pikachu is made of pineapple, yellow peach, banana, apple and orange. It is a mixture of crackling and poppy candy and chocolate shaped like a Pikachu face.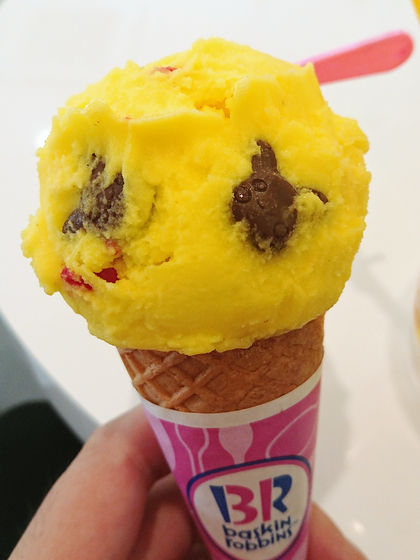 Pikachu buried in ice.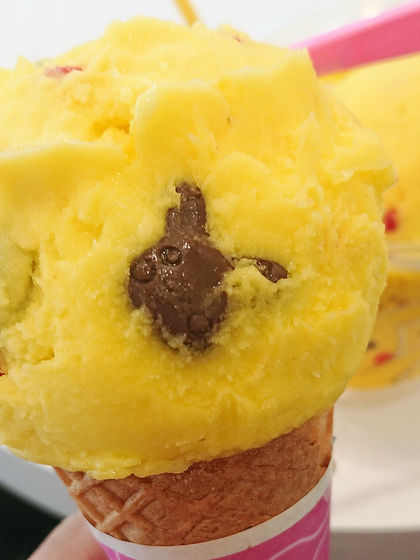 The taste is like the frozen sweet element of canned fruit, 'it is definitely not sweet but it is definitely full of sweetness'. It also contains pineapple and orange, but it has almost no acidity and is sweetened. When ordering '10 pilgrims of Pikachu! ~ Fruit mix ~' more than double, it may be better to combine with non-fruit ice, especially sweetness modest ones. This time it was combined with vanilla, resulting in a feeling of amplification of the soft sweetness of vanilla spreading in the mouth after the fruit mix.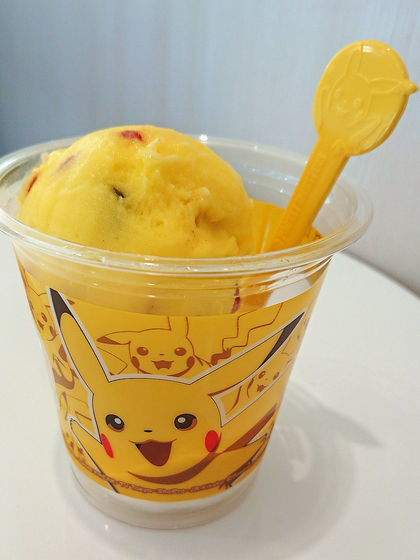 By the way, this yellow spoon is a dedicated Pikachu spoon. One cup is served per cup, and it is said that it will end as soon as it is out of stock.