The PS4 has topped 100 million units as the fastest game console game console ever built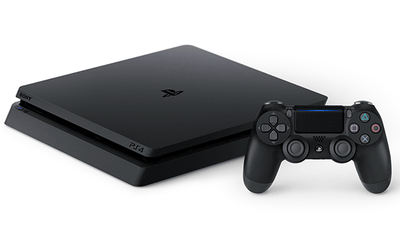 The PlayStation 4 sold 3.2 million units anew from April to June 2019, and the total sales volume exceeded 100 million units, announced at the financial results and results presentation meeting of the first quarter of fiscal 2019.

Sony Japan | Financial Results and Performance Briefing

https://www.sony.co.jp/SonyInfo/IR/library/presen/er/archive.html
PlayStation 4 Becomes Fastest Console to Sell 100 Million-Geek.com
https://www.geek.com/games/playstation-4-becomes-fastest-console-to-sell-100-million-1798027/
'Period of sales up to 100 million units' is treated as an indicator of sales of game consoles. The PlayStation 4 released in November 2013 achieved sales of 100 million units in July 2019, taking 67 months (4 years and 9 months). It beat the 69 months (4 years and 11 months) that PlayStation 2 had the fastest sales of 100 million units, and it topped 100 million units as the fastest game console.
The following tweet shows the transition of sales of each stationary game machine by
Daniel Ahmad of
Niko Partners
who analyze the game market in Asia, the vertical axis shows the number of sales, and the horizontal axis shows the number of months since the start of sales. You are Although the blue line shown in PS4 is lost in the early and middle stages to the Wii shown in red, it shows a rewind when the sales number approaches 100 million units, and the PS4 leads in sales number I understand that. Also, although PS2 and PS4 show similar sales, PS3 sales are considerably smaller than PS4 and PS2.
This makes PlayStation 4 the fastest home console to reach 100 million unit sell in.

Faster than both the PS2 and Wii which were just behind.

It took PS 2 a total of five years and 9 months. PS 4 was just 5 years and 7 months. Pic.twitter.com/g4Bk8sckYf

— Daniel Ahmad (@ ZhugeEX) July 30, 2019


Sony Interactive Entertainment says in the Sony IR Day 2019 that 'PS4 will be the driving force for the next three years of engagement and revenue,' and expects PlayStation 4 to remain its flagship game console by at least 2021. It has been. The world record for the best-selling game consoles is 155 million units of the PlayStation 2. Attention has been drawn to whether PlayStation 4 can go beyond that record.

On the other hand, according to the consolidated results of the first quarter of fiscal year 2019 announced by Sony, in the Game & Network Services segment, sales decreased by ¥ 14.6 billion and operating income decreased by ¥ 9.6 billion compared to the same period last year. You Sony cited the decline in currency effects and sales of game software as the cause of this decline.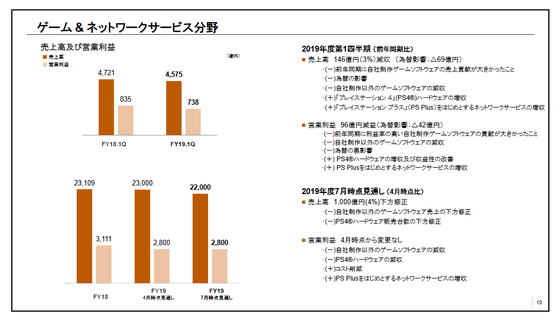 According to the
news media Ars Technica, the
100 million fastest record for all game consoles is '51 months (4 years and 3 months)' that Nintendo DS has.