With the announcement of PS5 and Xbox Series X, sales of the current platform have slowed significantly, while Nintendo Switch?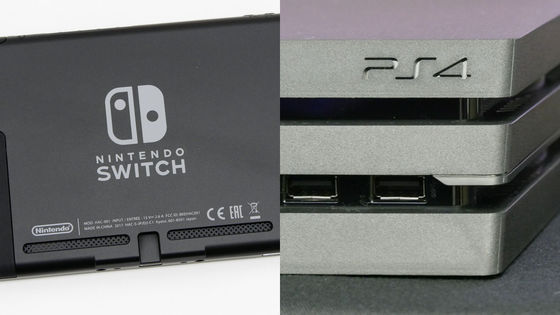 Market research firm NPD Group has released data that surveyed the overall sales of the US game market in January 2020. In the United States, sales of PlayStation 4 (PS4) and Xbox One are decreasing more rapidly than analysts forecast, but Nintendo's Nintendo Switch has reported stable sales.

2020 Game Market & Gaming Industry
https://www.npd.com/wps/portal/npd/us/industry-expertise/video-games/

Nintendo Switch tops hardware sales in January | VentureBeat
https://venturebeat.com/2020/02/14/nintendo-switch-hardware-sales/

The early reveal of next-gen systems has sent current-gen sales plummeting in the US? Eurogamer.net
https://www.eurogamer.net/articles/2020-02-16-the-early-reveal-of-next-gen-systems-has-sent-current-gen-sales-plummeting-in-the-us

According to a survey by the NPD Group, game hardware sales in the United States in January 2020 were $ 129 million, a decrease of 35% year-over-year. Sales of the entire game industry, including hardware, software and accessories, are likely to have fallen 26% year-on-year.

Daniel Ahmad , an analyst at Niko Partners , a researcher of the game market, said on his Twitter account, `` The interesting thing about the NPD research report is that hardware sales of PS4 and Xbox One in January 2020 were 2013. Significantly lower than the January 2003 PS3 and Xbox 360 sales (PS4 and Xbox One launched in the U.S. in November 2013), with next-gen consoles coming soon but both platforms outperforming , But the Nintendo Switch remains stable. '

An interesting takeaway from the US NPD report is that PS4 and XB1 hardware sales in Jan 2020 are significantly lower than PS3 and 360 were in Jan 2013.

Next gen consoles are around the corner but both are declining sharper than expected.

Switch continues to remain steady.https: //t.co/tBfiJVvJRd

— Daniel Ahmad (@ZhugeEX) February 14, 2020


In addition, Ahmad says that PS4 and Xbox One are dropping sales rapidly because `` PS4 and Xbox One have not changed the selling price for a long time '' `` PS5 and Xbox Series X next-generation game consoles (and its Effects of early announcement of backward compatibility), the point that HD-quality games can be played on various devices, and sales delays for major titles scheduled for 2020.

It's a combination of multiple factors.

PS4 and XB1 have both held at current price points for a number of years.

Impact of early announcements for PS5 / XSX with BC.

Shift to HD gaming across multiple devices.

Delays in key titles planned for 2020.

etc ...

— Daniel Ahmad (@ZhugeEX) February 14, 2020


In addition, PS4 and Xbox One that sales are lower than originally predicted, but it seems that there is no big surprise on the analyst side, it is understood that the growth of the two platforms has stopped long ago. thing. Sony cited `` the driving force of engagement and profits for the next three years '' as an important role of PlayStation 4 in the earnings announcement briefing held in 2019, but it is already the fastest ever as a stationary game machine in history Has sold more than 100 million units, and it seems that it has fulfilled its role.

PS4 exceeds 100 million units sold as the fastest stationary game machine in history-gigazine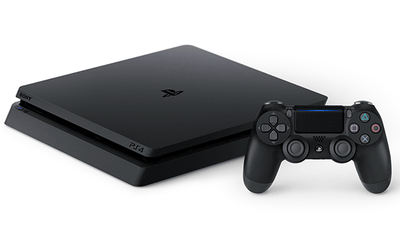 'The Nintendo Switch was the best-selling game console in hardware sales and sales in January 2020,' said NPD Group analyst Mat Piscatella. It seems that sales of the hardware department of Nintendo Switch are decreasing compared to the same period of the previous year, but VentureBeat said, `` In January 2019, many users purchased Nintendo Switch for scuffle smash Brothers SPECIAL demand In January 2020, there were no major titles released, 'said the Nintendo Switch platform itself, which has stopped growing.


in Game, Posted by logu_ii