Facebook-made AI to more than triple the speed of map creation to practical use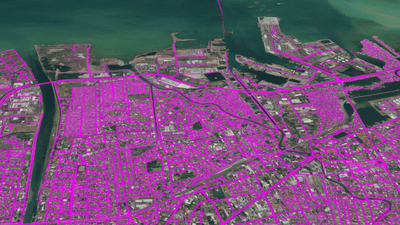 In the project '
OpenStreetMap
(OSM) ', a project like Wikipedia's map version in which people around the world jointly create maps, volunteers are contributing daily to create free maps. We have announced that Facebook has started writing with the '
Map With AI
' service that lets AI create maps. When using Map With AI, it takes six and a half years to complete mapping in just one and a half years.
AI is supercharging the creation of maps around the world
https://tech.fb.com/ai-is-supercharging-the-creation-of-maps-around-the-world/
Traditionally, online mapping has been to add satellite data, such as road type and location data, manually. This method is burdensome to the workers, and there is also the problem that it is not possible to create a map of a remote place where no one can go.
In order to solve such problems, Facebook has developed a map creation service 'Map With AI' that automatically determines the road and writes the position, shape, etc. on the map. Map With AI was reportedly developed in April 2019.
Facebook Develops 'Map by Machine Learning' and Helps Control Epidemic-GIGAZINE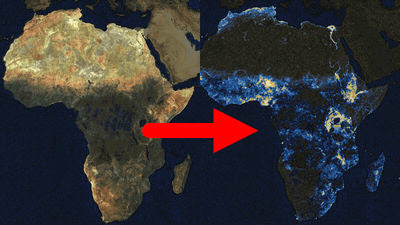 This presentation shows that Map With AI is making great achievements. The purple lines in the image below are the roads that Map With AI wrote on the map.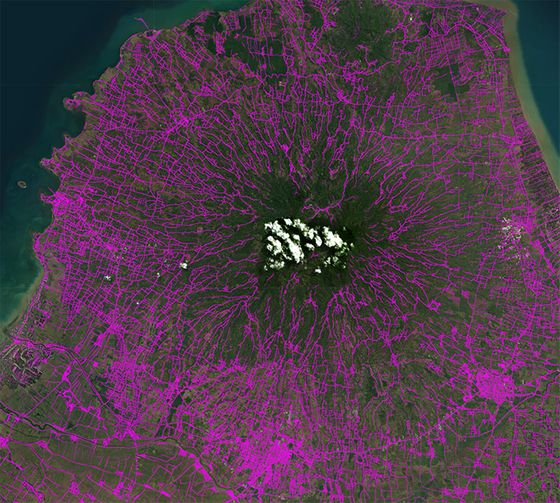 "Map With AI" uses 34 layers of
deep neural network
(DNN) models, and it is a way that has become obscured by trees hidden in trees in satellite photographs, "in satellite photographs in roads such as riverbeds and fields" It is possible to distinguish the terrain that you can see but it is not actually a road. However, it is necessary to manually input data such as the place where Map With AI could not be determined, place name, building name and so on.
So far, the Facebook mapping team has used Map With AI to enter about 300,000 miles (about 480,000 kilometers) of roads in remote areas of Thailand on the map. The construction period of the Thai mapping project, which was scheduled to take four and a half to six and a half years thanks to MapWith AI, has been shortened to about one and a half years. Map creation project by Map With AI is in progress in Afghanistan, Bangladesh, Mexico, Nigeria, Uganda, etc., and road data of Indonesia seems to have finished entering more than 90%.
Road data created by Map With AI can be viewed on the 'ML Roads' of mapwith.ai below.
mapwith.ai
https://mapwith.ai/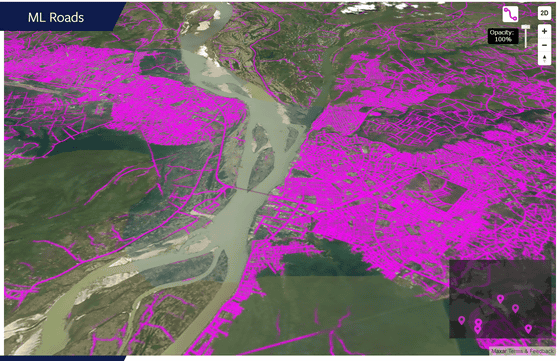 Facebook says, "Map data is important for everything from disasters and policy planning. It was difficult to create accurate maps in many rural areas of the world." Map With AI "with the OSM volunteer community One of our goals is to work together to create a map of the world together. '