RED, a transformation smartphone 'Hydrogen One' with holographic display, is accused of performance decline due to Chinese company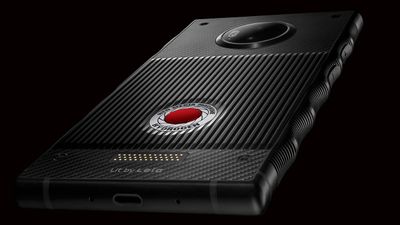 Red Digital Cinema Camera Company (RED)
, a digital video camera manufacturer established in 2005, is
the pioneer
of
4K cameras,
and has released '
Hydrogen One
', a smartphone with holographic display. It is a company that has become a topic. RED founder
Jim Janard
accused the Hydrogen One of its production of 'a performance that has fallen significantly below schedule due to the Chinese company that requested
ODM
.'
Update July 23rd 2019-Periodic Table-H4Vuser.net
https://h4vuser.net/t/update-july-23rd-2019/0043
RED founder blames Chinese company for Hydrogen One problems and announces Hydrogen Two-The Verge
https://www.theverge.com/2019/7/24/20708193/red-hydrogen-2-announced-camera-module
Janard accused of an anonymous Chinese company that requested the design and manufacture of RED's first smartphone with holographic display, 'Hydrogen One'. 'The most exciting project I have been working with,' said Janard, of RED's first smartphone, the Hydrogen series, and it has also proved to be the most challenging project I've participated in. 'I comment'.
However, unlike the sports sunglasses manufacturer
Oakley
and RED cameras, which were once created by Janard, it was judged that it is impossible to produce smartphones equipped with new technologies using only California's own factory. Therefore, it is decided to carry out ODM production to consign design and manufacture to a Chinese company.
What was unexpected for Janard was that the one ODM company finished with the Hydrogen One, which was far below the specs ordered by RED and had many problems. Unfortunately, the
rating
of Hydrogen One, which has been significantly delayed in release, is not very good and has been a betrayal of user expectations. Janard also felt betrayed to be similar, and admitted that it was impossible for ODM companies to solve known problems, said Janard, 'I'm going to die from this frustration.' 'I 'The nuclear reactors are overflowing,' and so on.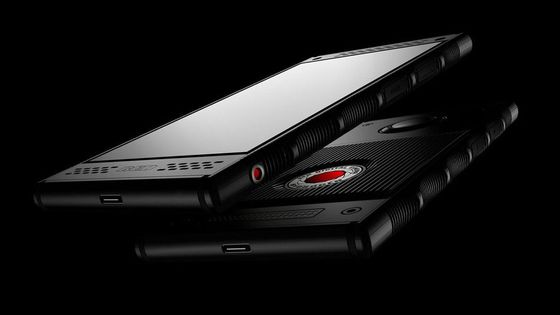 After all, RED re-selected the ODM companies, found companies that could meet their needs over several months, and virtually started designing and manufacturing the new smartphone 'Hydrogen Two' next to Hydrogen One about. In addition, RED internal teaming with world-class design partners will create a new internal execution team to ensure that Hydrogen Two does not fail, said Janard.

In addition, RED stated that Hydrogen One could be used as a more sophisticated camera by adding a
camera module, but it
is reported in March 2019 that the
camera module has disappeared
from the official site. Yes. This was also redesigned in the RED itself after it was determined that the original ODM could not be manufactured, and according to Janard, there will be official announcements from RED within the near future. The new module is called 'Komodo', and it seems to greatly exceed the originally planned specifications.
Janard claims that owners of Hydrogen One can receive preferential treatment, such as price and delivery, for Hydrogen Two and the camera module. While many users are worried about the future of the Hydrogen series, RED has promised to continue focusing on smartphones and camera modules.