RED's smartphone 'Hydrogen One' lagging behind the schedule, the titanium model reserver will be able to get the aluminum model preliminarily free of charge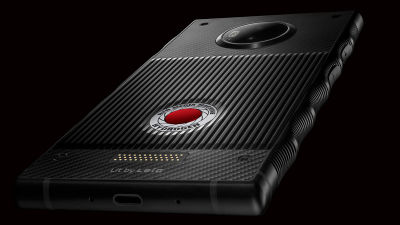 Hydrogen One , the world's first holographic display-equipped smartphone under development by RED, a high-performance camera maker, is frequently delayed in launch, and expensive titanium models are expected to be significantly delayed. For users waiting for Hydrogen One titanium model arrival, RED has announced that it will send an aluminum model first.

The post I do not want to make - Periodic Table - H4Vuser.net
https://h4vuser.net/t/the-post-i-dont-want-to-make/2949

About the "Hydrogen One" smartphone with "world's first holographic display" developed by RED known for cinema camera can be confirmed in the following article.

The world's first holographic display equipped smartphone "Red Hydrogen" final design mock and camera housing system will be released in movies - GIGAZINE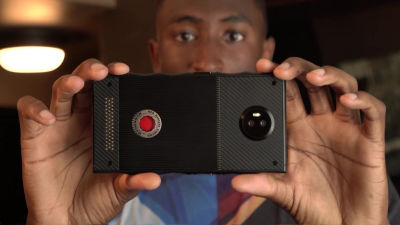 A movie that exposes "RED Hydrogen One" with holographic display & high performance camera module system will be released - GIGAZINE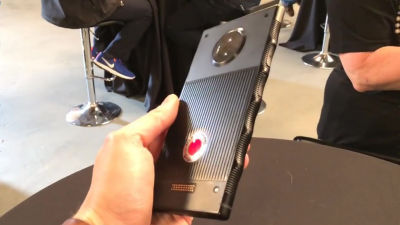 Initially, Hydrogen One, which was scheduled to appear in the first quarter of 2018, had been postponed until August 31, 2018. This deadline will be postponed further, and users who booked expensive Hydrogen One as a smartphone seem to be getting irritated.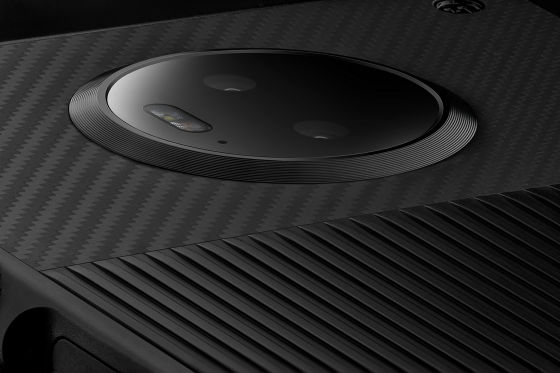 Jim Journal of RED's Hydrogen 4-View (H4V) lead has made a post to apologize to the reserver, especially after acknowledging that the titanium model of Hydrogen One is panting hard for manufacturing.

According to Journal, the titanium model of Hydrogen One is "disaster" level. RED was reported from EMS, which manufactures Hydrogen One, that the product quality was certain, but as a result of inspection, RED's Hydrogen team stuck "no" without satisfaction. Although RED manufactures all cameras at its own factory located in California, USA, smartphones can not afford to do so, they seem to be struggling because they are obliged to use EMS and seeking convincing quality .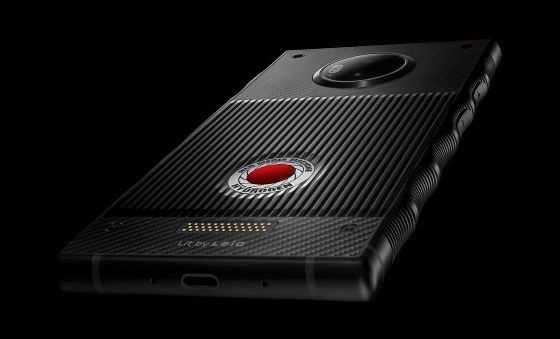 "If I was paying the full price for the most expensive model 14 months ago and it is a titanium model reserver who is patiently waiting, I'm pretty angry, I guess that is a common response for reserved people "And speaks for the feeling of the user who paid 1595 dollars (about 180,000 yen) expenses to RED's new smartphone.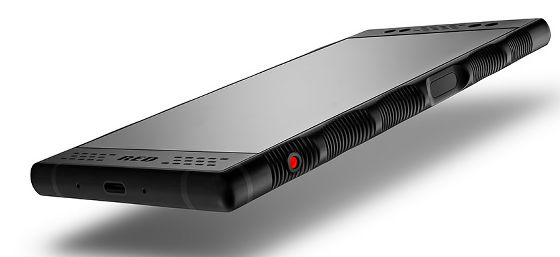 On top of that, Mr. Journal said, "I can not go to a manufacturing factory and make Hydrogen One with my own hand, the only thing I can do is just being" fair. "We are a titanium model reserver As soon as shipment of the aluminum model begins, we will send the aluminum model first.Of course, if the titanium model is ready, we'll add a reserved titanium model additionally, of course no extra cost. , The aluminum model can also be maintained as it is, "Titanium model reserver whose shipment is further delayed declared that it would be possible to obtain an aluminum model for free.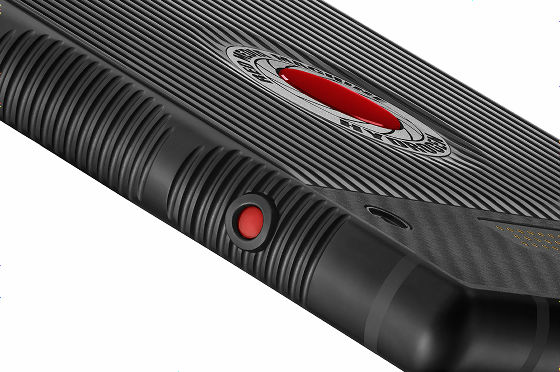 Mr. Journal wrote repeatedly, "What if you are a customer?" In the post, and it seems that the result of searching for a satisfying answer from the customer's point of view is "free sending of aluminum model". At the end of the submission, I wrote that "I am ready to receive questions about this subject with a helmet attached", but probably the thing will not come from the reserver.