We have been eating 'New York Cheesecake' and 'Chocolate Double Choco Fudge' where you can enjoy the fresh taste of 'McFrury' fresh cheesecake.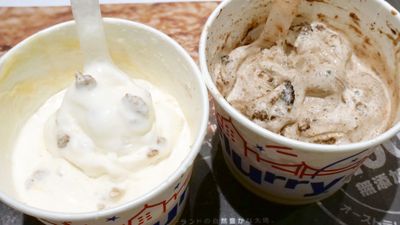 A McDonald's rich, rich, soft, soft cream 'Mc Fruley' with cheesecake-like sauce and sweet and sour berry sauce featuring ' New York Cheesecake ' and two kinds of 'sweet and bittersweet bitter' double chocolate sauce ' Double ' Choco Fudge has been added for a limited time. At McDonald's, I have actually eaten two types of McFruley that have an American feel that feels like American.

The moment you eat it, it feels like American! ? Two new simultaneous appearances! 'McFluley New York Cheesecake' 'McFluley Double Chocolate Fudge' Limited Time Sale from Wednesday, July 24th | McDonald's Japan

http://www.mcdonalds.co.jp/company/news/2019/0717a/
Arrive at McDonald's.


After ordering, two new Mac Fruley products were provided in minutes.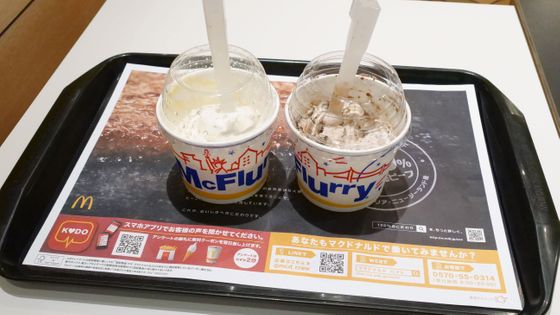 At first we eat from ' McFlury New York cheese cake ' (tax-included 290 yen).



A slightly yellowish soft cream contains a graham crunch made of crushed 'graham biscuits', which is a kind of coarse wheat flour
graham flour
. You can see the reddish berry sauce in the
official photo
, but it may be mixed with the soft cream as it is not found in the real thing.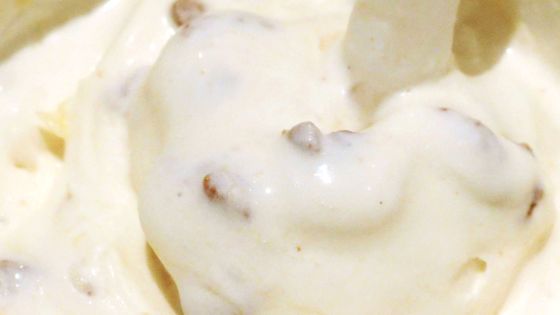 When I try it, the taste of refreshing cheesecake like lemon cheesecake is accented by the occasional crispy graham crunch. Berry sauce is slightly sour, but its presence is weak. Fresh cheesecake sauce was the main McFrurie.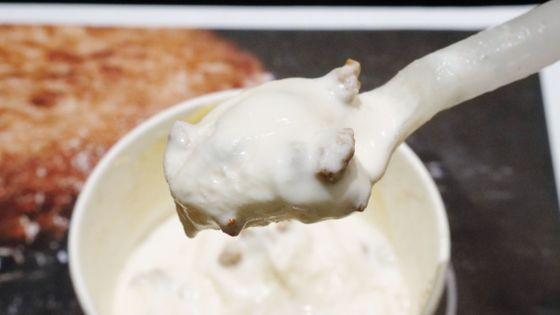 Next is ' McFruely Double Chocolate Fudge ' (including tax ¥ 290)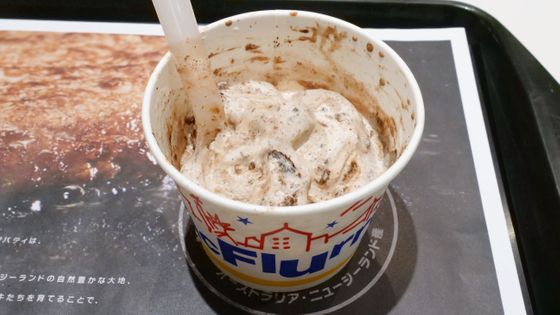 A crushed Oreo cookie is mixed. According to official information, it is said that sweet chocolate sauce and bittersweet bitter chocolate sauce, which have a gentle taste, and two types of chocolate sauce are applied, but there is no distinction between the two in appearance.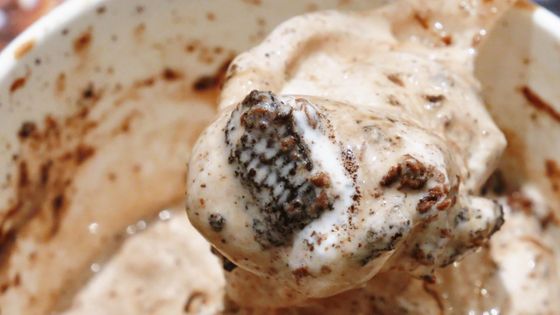 When eaten, the chocolate sauce is quite sweet and it has a different presence in the mouth than the base soft cream. Crispy and full-bodied Oreo cookies tend to be pressed by chocolate sauce in terms of taste. It was recommended McFruley by all means when you want to enjoy the taste of chocolate.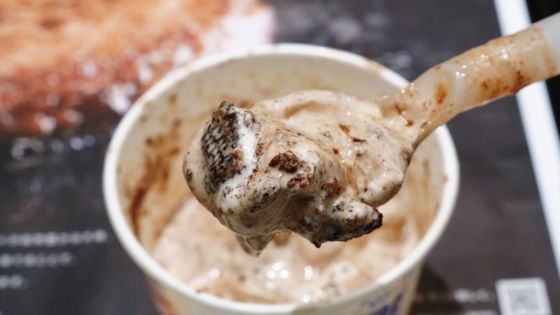 'McFluley New York Cheesecake' and 'McFluley Double Chocolate Fudge' will be available at McDonald's, excluding some stores, from July 24 (Wed) to the end of August 2019. Also, the offer is from 10:30 after the morning Mac ends.