Why is Google installing the latest technology submarine cable on a secluded island?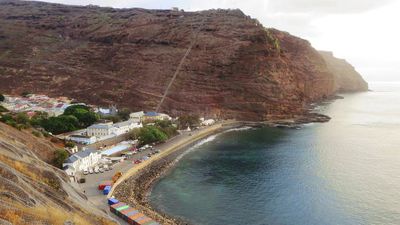 by
David Stanley
The United Kingdom's Overseas Territories The government of
St. Helena
made an
official announcement
on July 19, 2019 that it will host the submarine cable laying project
Equiano,
which will be led by Google. As a result, an island with a population of about 4500 people will be connected to the ultra-high-speed Internet of several terabits per second.
St Helena South Atlantic Earth Station Project
https://www.earthstation.sh/
Google's New Subsea Cable to Land on St Helena | Subsea World News
https://subseaworldnews.com/2019/07/22/googles-new-subsea-cable-to-land-on-st-helena/
Google's Equiano Cable Will Extend to the Remote Island of Saint Helena, Flooding It With Data-IEEE Spectrum
https://spectrum.ieee.org/tech-talk/telecom/internet/googles-equiano-cable-will-extend-to-the-remote-island-of-saint-helena-flooding-it-with-data
Located in the South Atlantic, Saint Helena is one of Britain's foreign territories, with a population of around 4500. Access is poor because it is chosen as a confined area of
Napoleon Bonaparte
, and St. Helena Airport on the island is sometimes called 'the
world's least usable airport
'.
The communication network is not well developed, and the islanders share the 50 megabits per second satellite link and use the Internet. Telecommunications consultant Christian van der Lop described the communications environment on the island of St. Helena as 'at the dial-up line level, it takes a lot of time to read one small image file, let alone Skype'. .
Such new installation on St. Helena is the submarine cable of the submarine cable laying project Equiano, which is led by Google. Named after the famous liberator slave
Olauda Icuiano,
the plan is to connect Portugal and South Africa with a submarine cable with 20 times the transmission capacity of the conventional one. According to the Government of Saint Helena, the funds will be
funded
by the
European Development Fund
.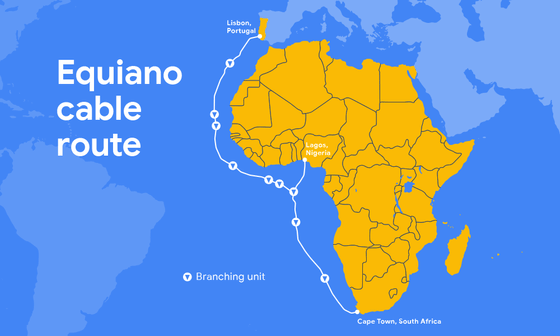 Not only is the Equiano cable excellent in transmission capacity, but it also uses
space division multiplexing
(SDM) technology, a new technology for submarine cables, and can add and redistribute capacity relatively easily and at low cost. There is a feature.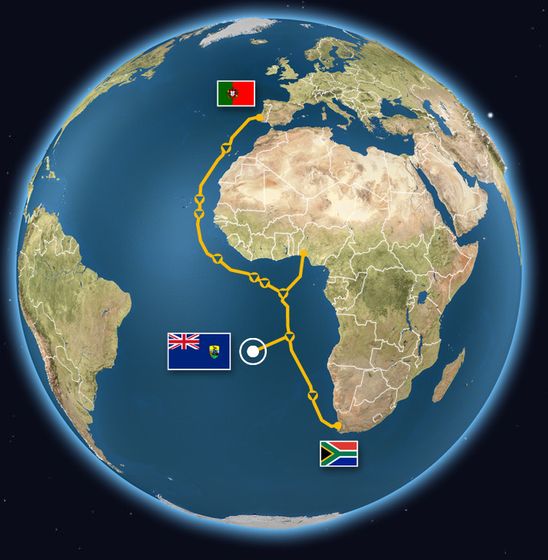 It is pointed out that it is excessive to lay submarine cables up to several terabits per second on islands with a population of less than 5000, no matter how cost effective the Equiano cables are. Even so, the extension of the Equiano cable to St. Helena is believed to be due to the need for redundant submarine cable networks.

In April 2018, there was a large-scale network failure caused by submarine cable damage, and 10 African western countries were cut off from Internet communication for as long as three days.


On March 3rd, there is a large-scale network failure at the level where you can not connect to the Internet. -GIGAZINE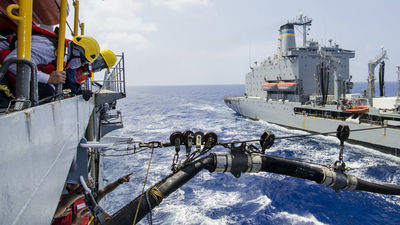 In addition, although no specific plan has been announced, it is said that there will be a 'mid-atlantic cable hub' concept in which a submarine cable network will be developed across the South Pacific via Saint Helena Island in the future .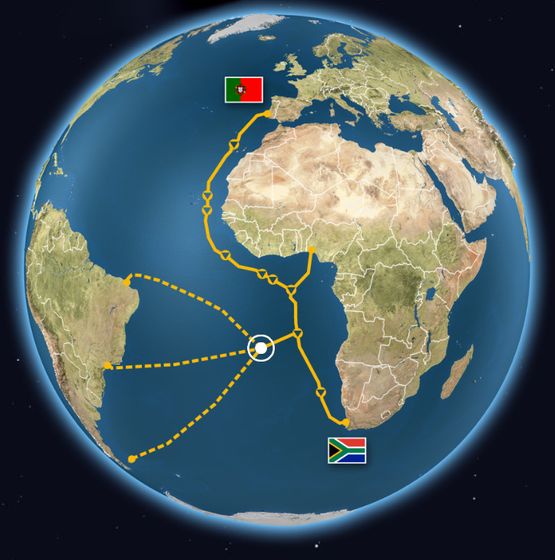 The first submarine cable planned to be installed on Saint Helena Island was not the Equiano Cable. In March 2018, it was decided to install the submarine cable South Atlantic Express (SAex) that links the United States and South Africa. Although there is information that the prospects of the SAex are somewhat unclear, if the Equiano cable and the SAex are connected, Saint Helena will turn from an isolated island of the sea that is hardly reachable by the Internet, America, Europe, South America, Africa It is expected to become a large base of communication networks that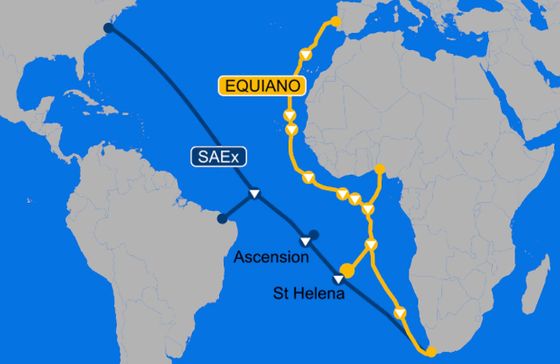 'This is a historic moment,' said Lawson Henry, chairman of the Economic Development Committee on Saint Helena Island, 'This is a historic moment. Children watch streaming video materials in school classrooms, island hospitals have Imagine serving and enjoying a variety of digital content at home, "said the residents of St. Helena, who enjoyed the benefits of high-speed Internet communications.

in Note, Posted by log1l_ks