Apple cancels development of AR glasses / headset, development team reportedly disbanded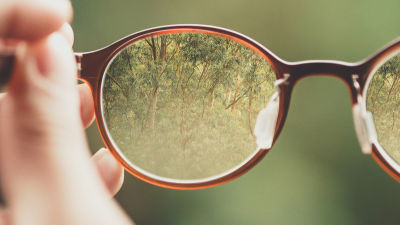 by Bud Helisson

It has been rumored that Apple has been developing AR / VR headsets since 2017, and since 2019, it has been described as 'coming soon'. However, DIGITIMES has reported that Apple broke up the AR / VR team and that development has been canceled.

Apple Reportedly Canceled Development of its AR Glasses | Digital Trends
https://www.digitaltrends.com/mobile/apple-ar-glasses-cancelled/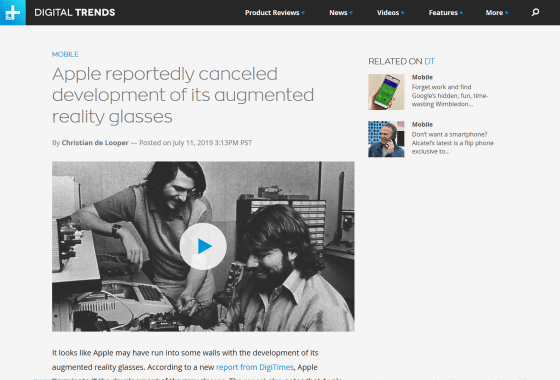 DigiTimes: Apple Has Temporarily Stopped Developing AR / VR Headsets, Team Disbanded in May [Updated]-MacRumors
https://www.macrumors.com/2019/07/11/apple-ar-glasses-reportedly-terminated-digitimes/

DIGITIMES's coverage is not based on Apple's official announcements, but on information from relevant sources. According to the official, Apple's AR / VR headset development team disbanded in May 2019, and the members were assigned as development members of other products. Based on this news, there are speculations such as 'Can't we realize the lightness of our aim AR glasses' and 'Can't the need for a 5G network become a barrier?'

Apple's Tim Cook said in an interview in 2016 that 'VR is so cool and immersive users in the experience, but the commercial focus will decrease over time,' It is said that the characteristics of AR that enable the human beings to "sit and talk here" and "see what is not here" bring about commercial success.

'AR looks more successful than VR,' said Apple's Tim Cook, thinking-GIGAZINE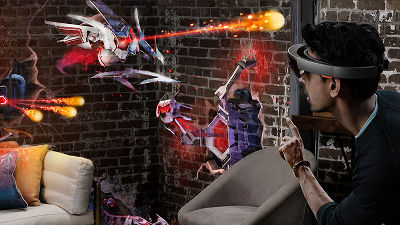 In 2017, it was reported that Apple was developing a completely new development 'AR headset' and acquired Vrvana for AR headset development for more than 3 billion yen. Then, development was in progress towards realization of AR glasses / headset until 2019.

Apple acquired Vrvana of AR headset development for more than 3 billion yen, finally Apple AR headset appeared? -GIGAZINE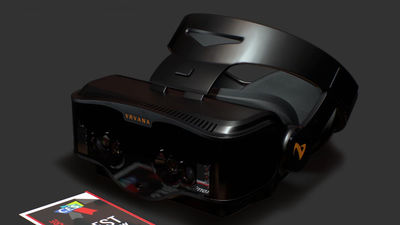 In March 2019, Mr. Min Qi Kuo, an analyst with a reputation for predicting Apple products, said TF International Securities, "Apple's AR glasses are nearing commercialization, and will be released in 2020. possibility is that there ' had been mentioned , but reports of DIGITIMES is what go a contrary to the prediction.

In June 2019, it was reported that Jonathan Ive, who has worked on many of Apple's product designs, will independently establish a new company, but shortly before that, Avi Bar-Zeev, who worked on Microsoft HoloLens. Even retired from Apple. DIGITIMES believes that it is difficult to continue the project because Bar-Zeev, who led the AR / VR team, retired.

However, it is unclear whether the cancellation of development is temporary or whether development will stop permanently, and information itself that Apple has canceled development may be denied in the future. At the time of writing, Apple has not announced any comments on AR / VR projects.