A woman who has won the 'right to grow vegetables in the front yard of the house' over six years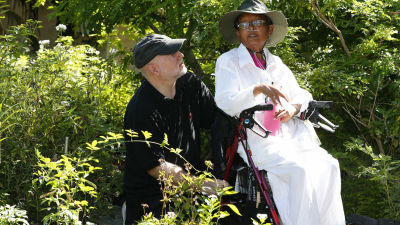 The very common practice of 'growing vegetables in the garden of the house' is a violation of the ordinance that a fine of $ 50 (approximately 5400 yen) is imposed daily in Florida in the United States, removing the kitchen garden that has been grown for 17 years A woman who was asked to do After a six-year trial, a bill to protect home gardens has passed Congress.

Bill Protecting the Right to Grow Your Own Food Signed by Governor-Institute for Justice

https://ij.org/press-release/bill-protecting-the-right-to-grow-your-own-food-signed-by-governor/
Florida Couple Wins The Right To Plant Veggies In Front Yard: NPR
https://www.npr.org/2019/07/02/738131948/after-6-year-battle-florida-couple-wins-the-right-to-plant-veggies-in-front-yard
Elmin Ricketts, who has a home in Miami Shores, Florida, has been planting vegetables in front of the house for 17 years because it is 'sunny.' As Ricketts' house is facing south, if you plant it in the backyard, the vegetables will not be sunny. It is Ricketts who did not receive a claim in particular from neighbor next to do kitchen garden in front of house, but one day suddenly, official came over and said that 'home garden in front of house was not permitted' about.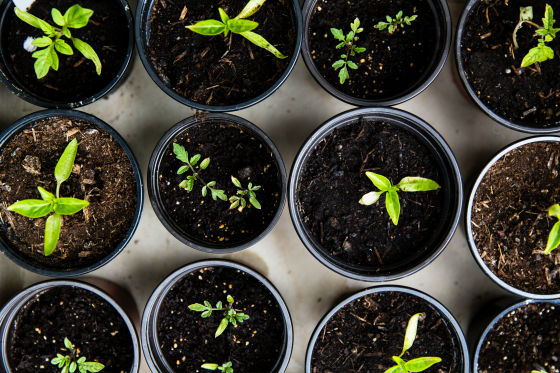 by
Markus Spiske
In fact, in April 2012, the state of
zoning
was newly established in Florida, and residents of Miami Shores were banned from growing vegetables in the garden in front of the house. Ricketts headed to the city's executive committee to protest this, but executive chairman Robert Vicker did not listen to Ricketts' protest.
If you violate the ordinance, you may be fined $ 50 (about 5400 yen) a day, and Mr. Ricketts followed the official's instruction that 'you have to withdraw the vegetables.' But the story does not end there.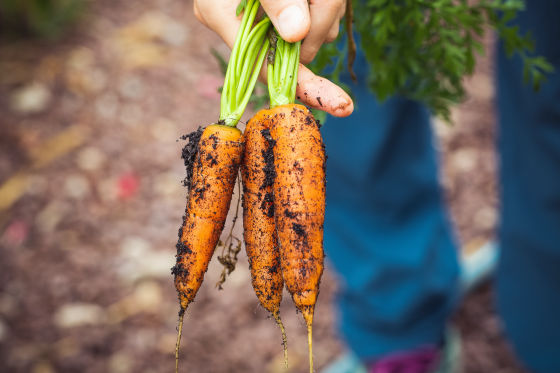 by
Markus Spiske
After that, Ricketts contacted a rights advocacy group that had tried for property rights and filed a lawsuit against Miami Shores. 'To prohibit gardening in front of the family violates the right to use state-guaranteed land,' said Ali Bargail, a lawyer for a rights advocacy group. Mr. Bargail said that the rights may be restricted for good cause, but Mr. Ricketts's case does not. This trial will
draw
a lot of media attention.
The woman on the left side of the picture is Mr. Ricketts, and the man on the right side is her husband, Tom Carroll.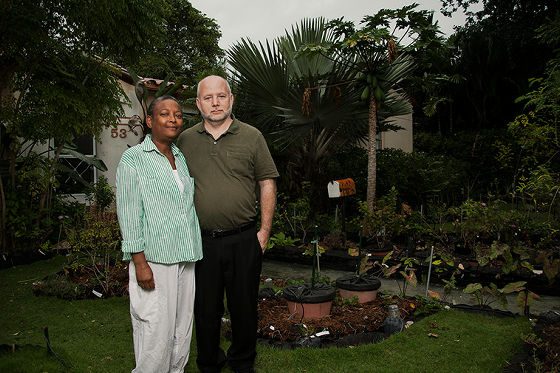 And in 2019, six years after the trial began, Mr. Ricketts finally got the victory. The High Court dismissed Mr. Ricketts's case, while the Florida parliament passed a bill protecting the garden.

'In almost six years, I have been able to legally grow vegetables in the garden in front of the house again,' said Ricketts. 'I am delighted that the parliament and the governor have stood up in an effort to preserve the freedom to grow food in their own land.' 'The gardening is wonderful. I feel victory. I have no words.' Said Ricketts to
Miami Herald
.