The trailer for the new 'Charlie's Angel' is on display, and a beautiful woman protects the beautiful woman with a bullet and battle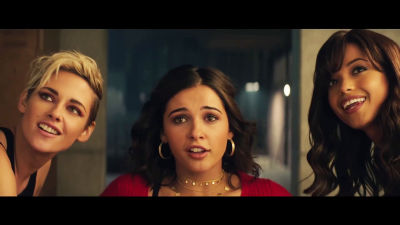 The action film
Charlies Angel, a
female spy who lives up to protect clients who can not be protected by law, was produced in 2000 and 2003, making it a worldwide hit. A new cast will announce the release of the new '
Charlie's Angel
' in 2019, and a trailer is available on YouTube. This time, the female spy 'Angel' is played by
Kristen Stewart
in the '
Twilight
' series,
Naomi Scott from
'
Aladdin
' and
Ella Barinska from the
drama '
Casualty
'.
CHARLIE'S ANGELS-Official Trailer (HD)-YouTube
Seaside town.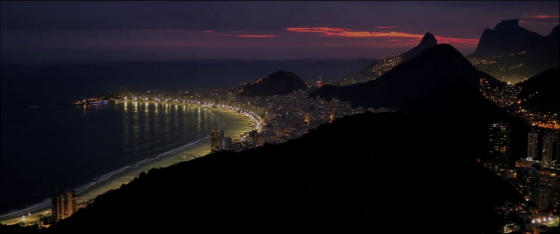 A blonde girl who smiles saying 'I can't do that.'



On the other hand, men return 'It's not because I can not do it because I can not do it.'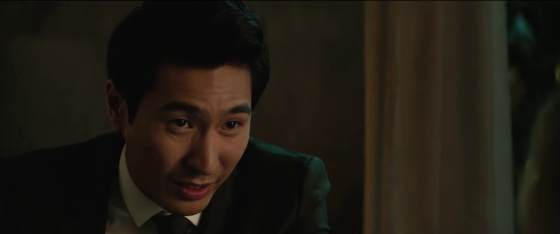 The beautiful woman who laughed at men's remarks ...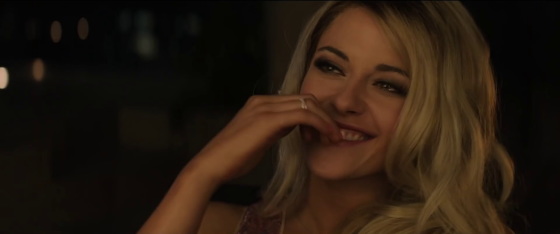 I will quickly close the distance with men.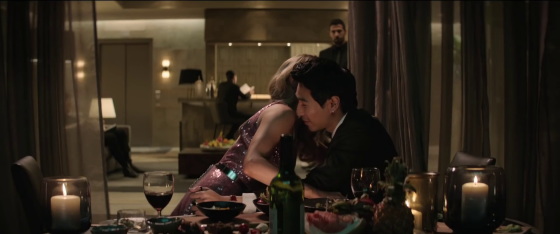 The curtain swings ...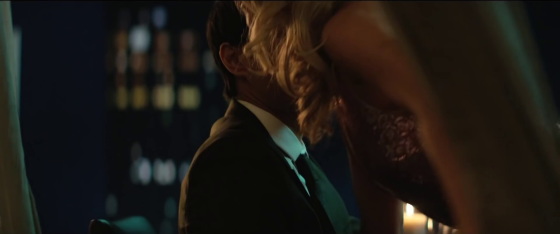 Bodyguards lean their heads.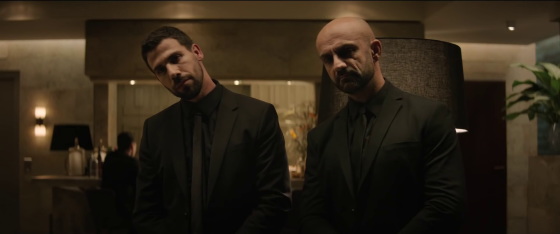 A beautiful woman wraps a curtain when it comes to men.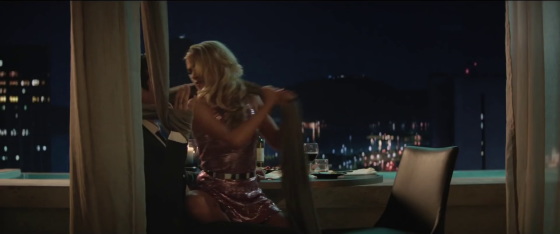 The curtain is covered to the neck, but men look a little happy.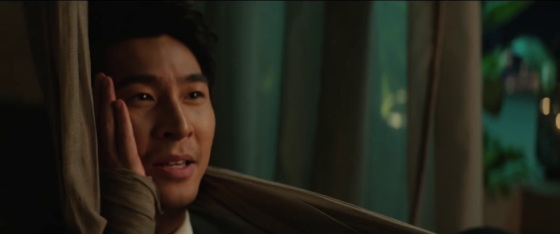 Beautiful woman with a smile ...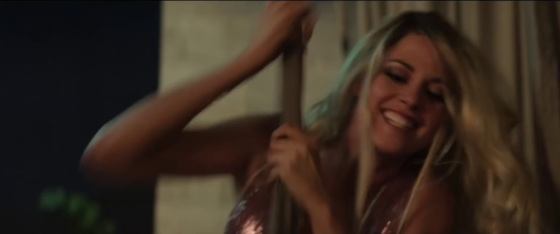 Backflip beautifully.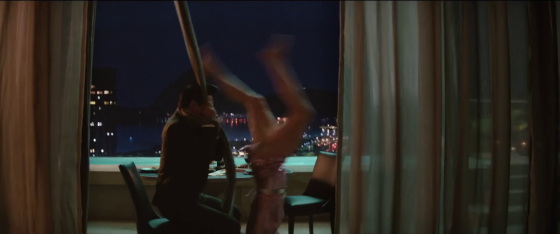 And keep smiling ...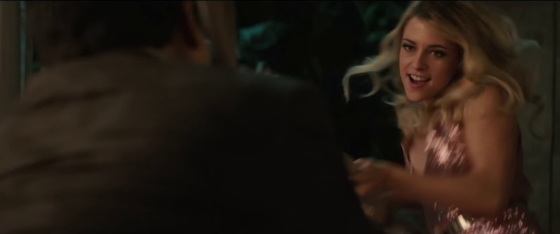 I will pull men down.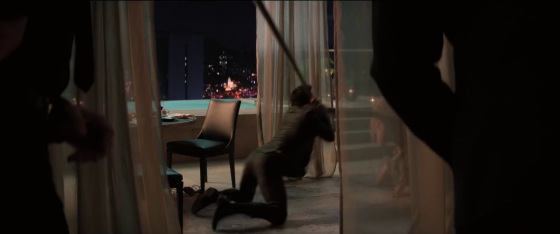 As expected, men also feel strange but they already give up.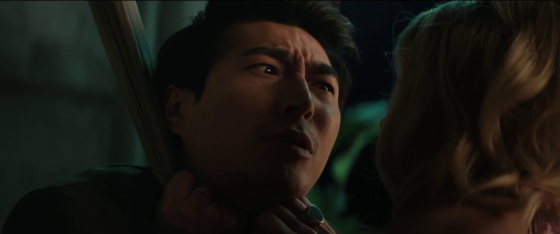 Behind the bodyguard somebody in front of me.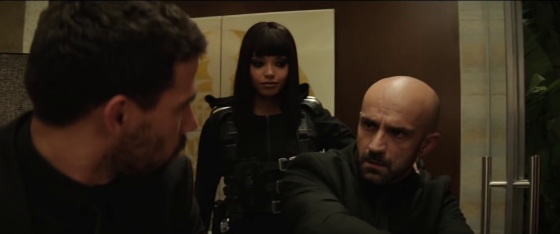 Control the place in no time.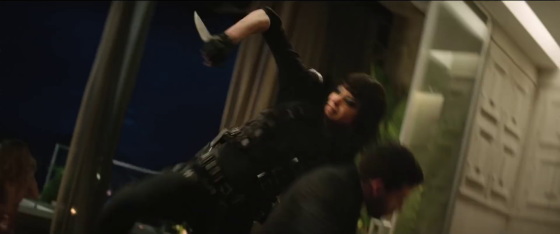 A man appeared from the elevator with the words 'wonderful!'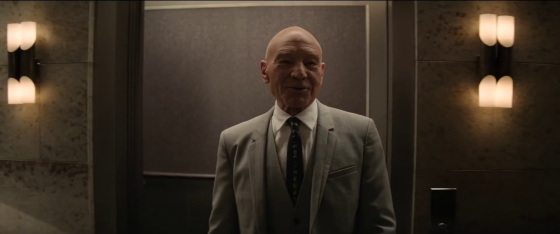 The woman wearing a bodyguard looks cool.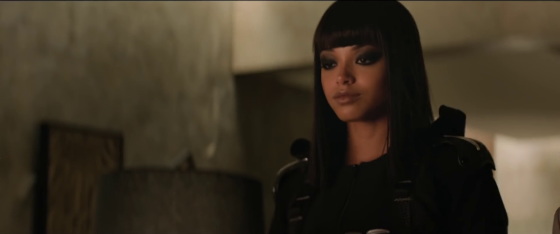 And a blond beauty also takes wigs vigorously ...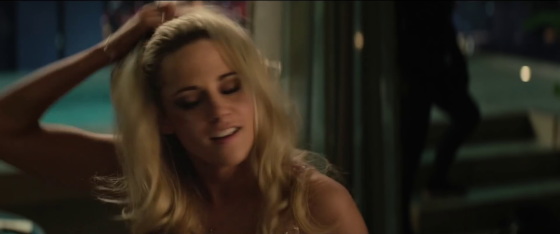 It appeared Sabrina Wilson, one of the 'Angels' of the Townsend Agency (play: Kristen Stewart)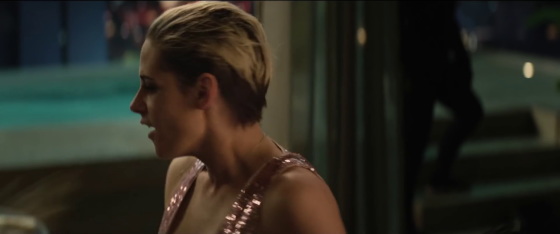 The training at the boxing gym is another angel, Jane Cano (played by Ela Barinzka) who played a bodyguard couple.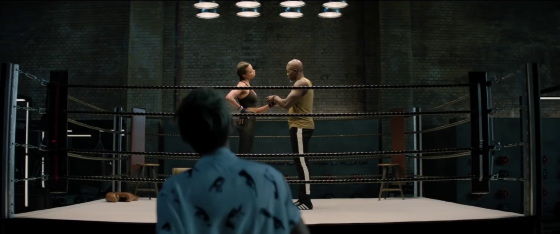 I heard that 'a new client is coming' ...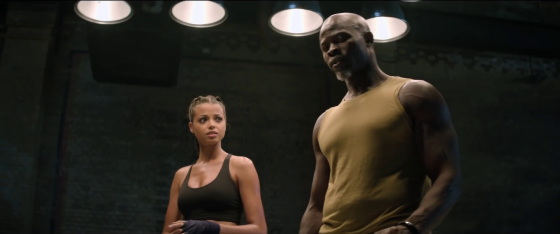 Sabrina asks, 'Who is that?' The atmosphere is completely different from the beginning of the movie.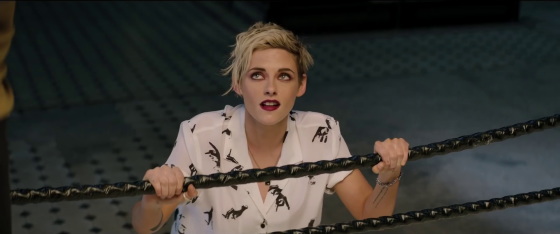 'I can't sleep at night. I'm making a product that will revolutionize the power industry, but it could be weaponized ...' said woman Elena Huffston (played by Naomi Scott), a client .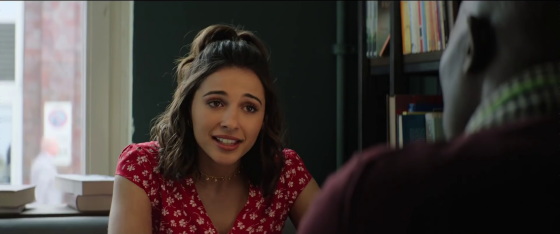 Sabrina shoots from the outside of the cafe with Elena.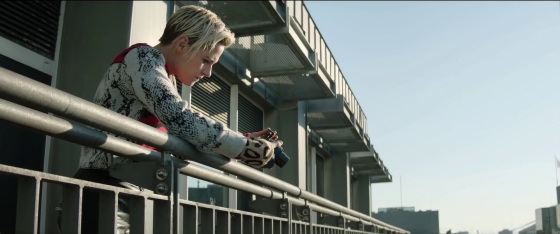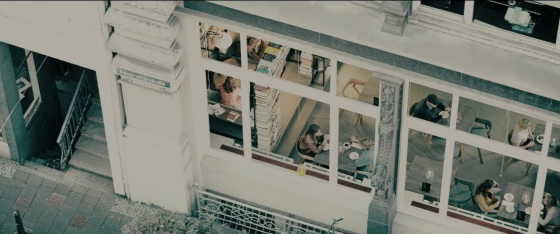 One man is ahead of Jane's gaze working as a cafe clerk.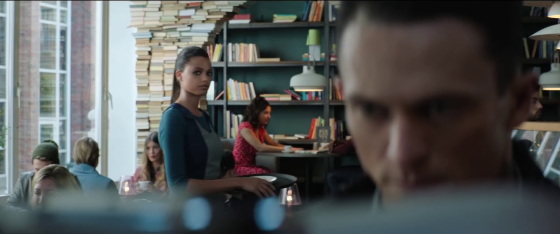 'Elena, we have to leave soon,' says Elena's adviser.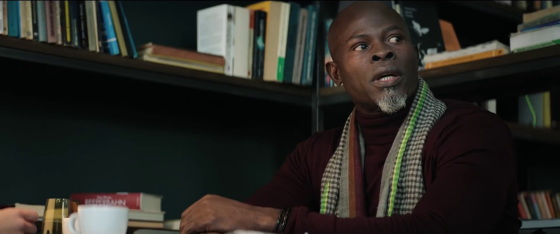 The moment the man at the window looks back ...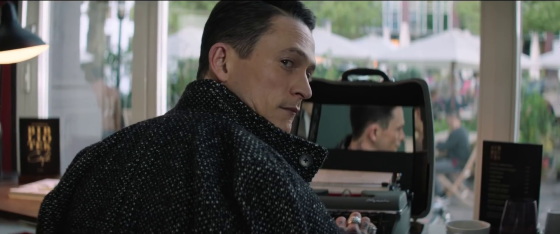 Jane picks up the gun under the counter.



Elena say 'Now!'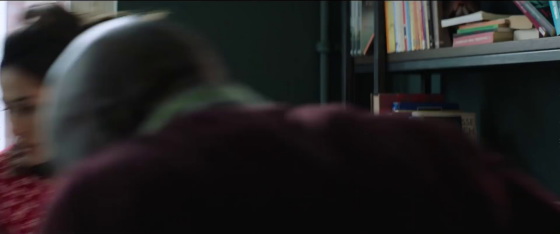 At that moment, the battle starts.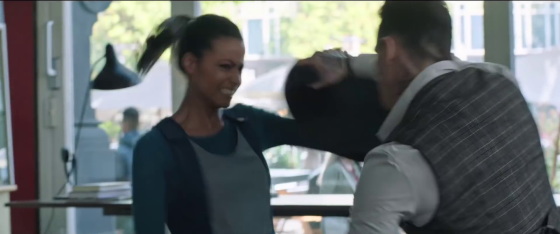 A car that starts suddenly.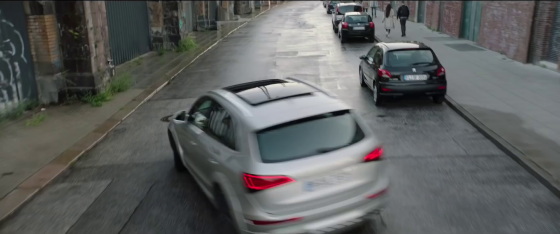 To the end of Elena who says, 'You are a waitress?'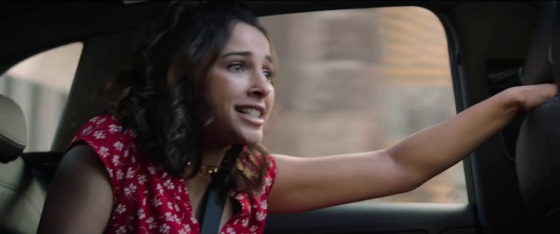 Jane holding a gun.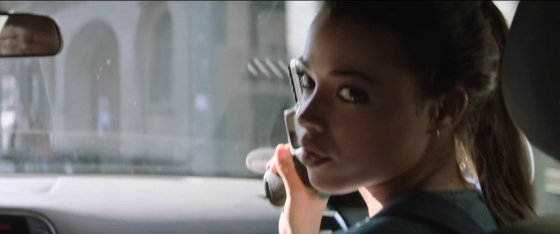 A gunfight begins.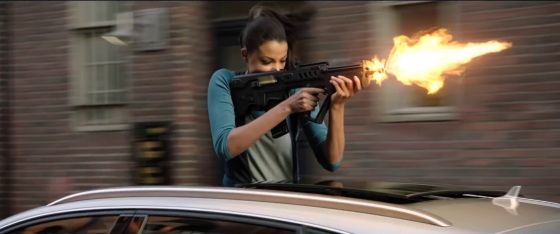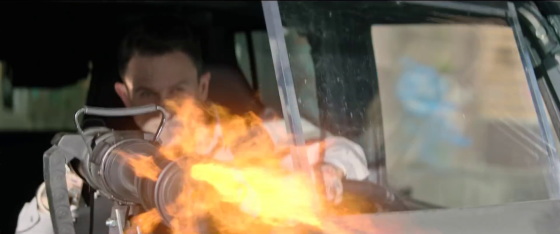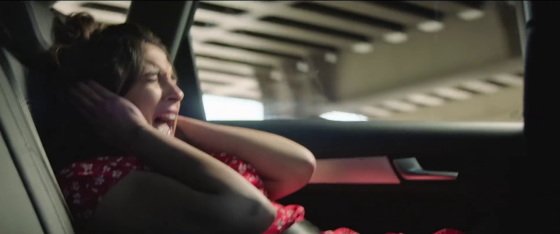 From one car arriving in the woods ...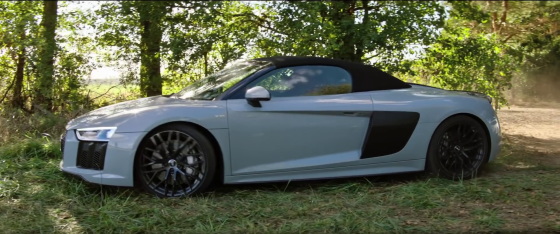 One woman has appeared.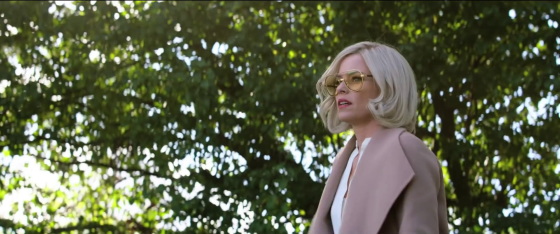 While hiding behind Jane, who shook the chase, Elena asked, 'Who are you?'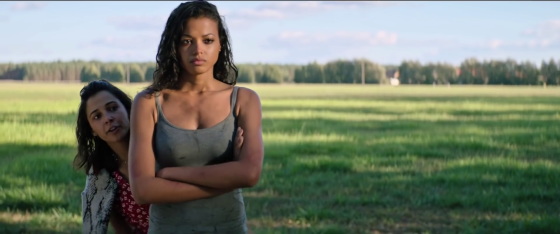 Woman named Boslay (play:
Elizabeth Banks
)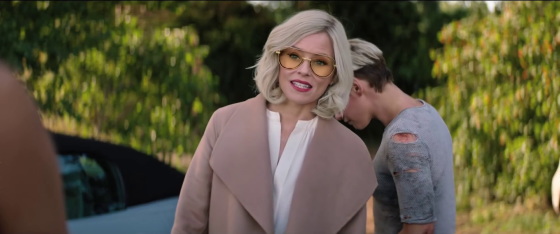 Elena went along with Boslay for the Townsend Agency. It looks like a villa but ...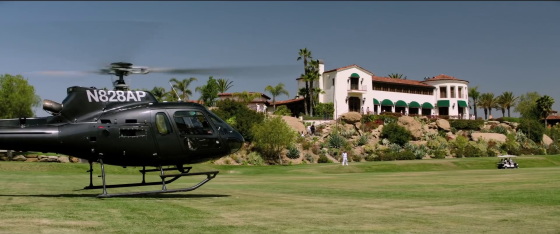 Inside is an atmosphere that you can not imagine from the outside.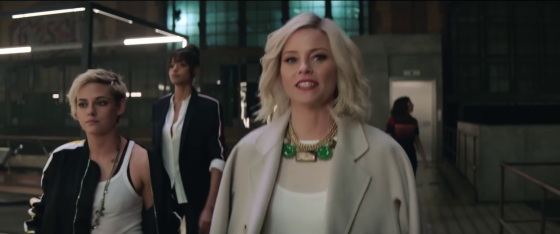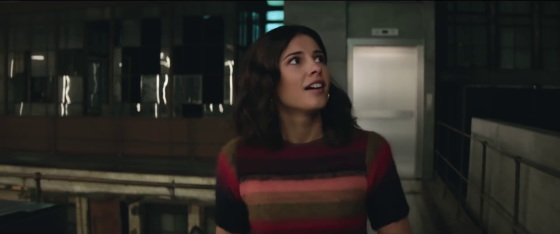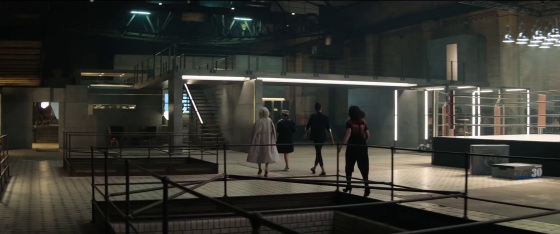 'We exist to solve problems that law enforcement can not do.'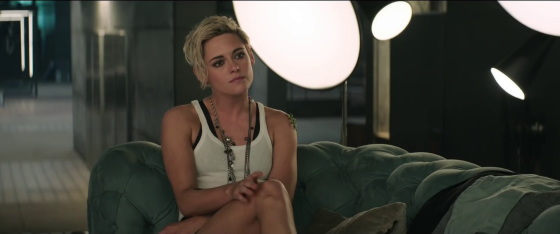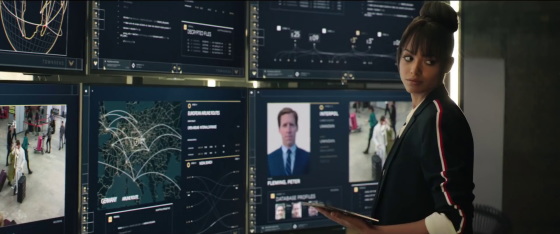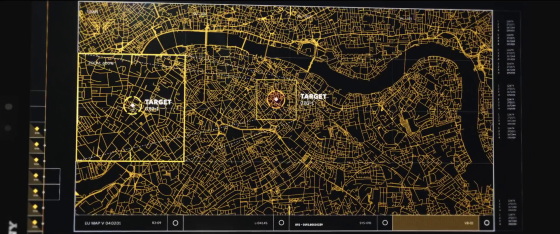 'You are like a woman's spy.'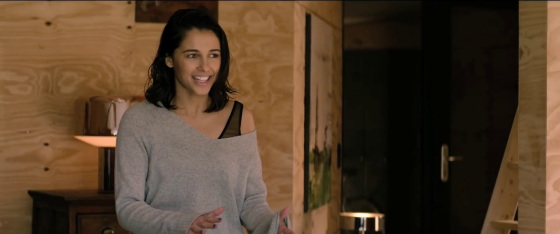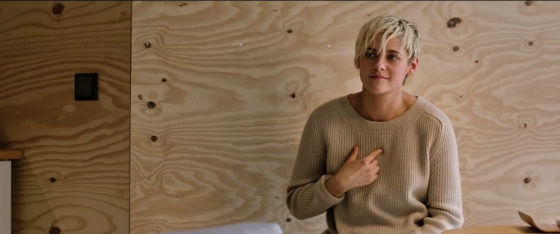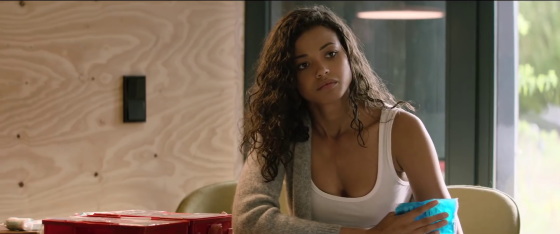 'Jane is a former
MI 6
'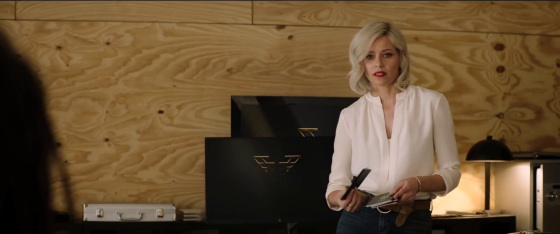 Jane talks about how to press the carotid artery to deoxygenate the brainstem.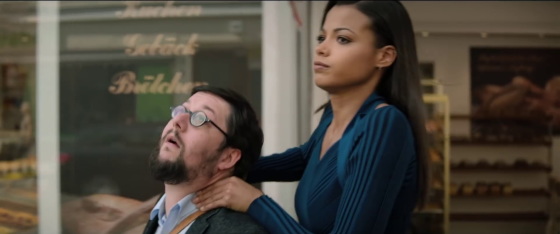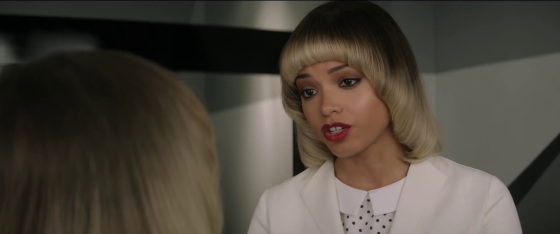 To Elena who is scared that 'it looks like it hurts awfully' ...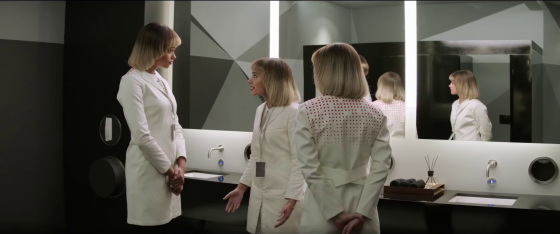 'Okay, I will wake up,' said Sabrina.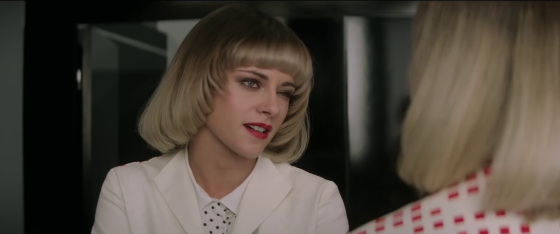 On the other hand, Jane may calmly return, 'I may not wake up.'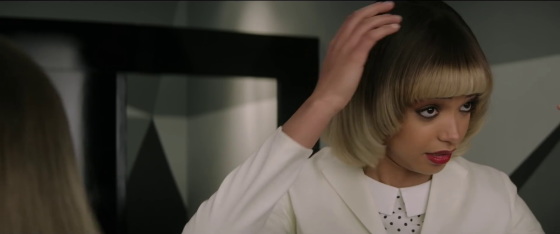 Angels who perform missions in various disguises.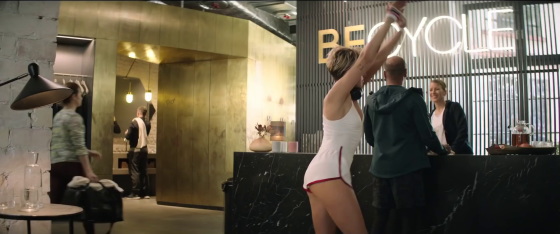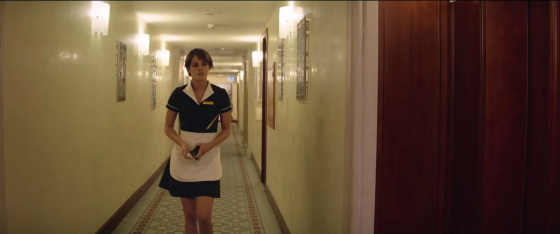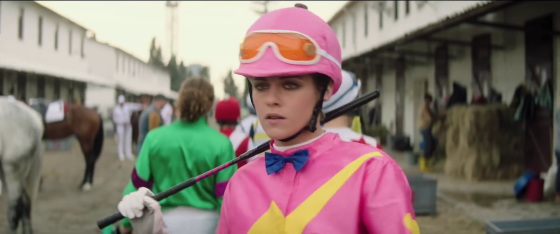 The Townsend Agency is now active around the world.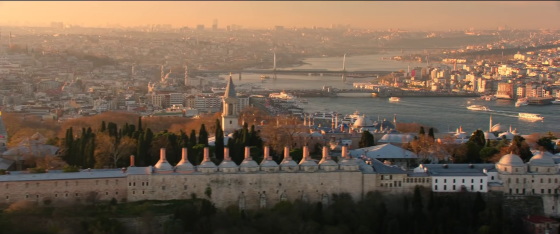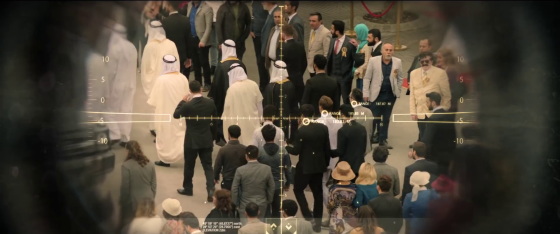 Secret tools and ...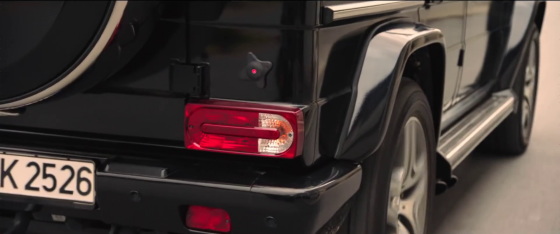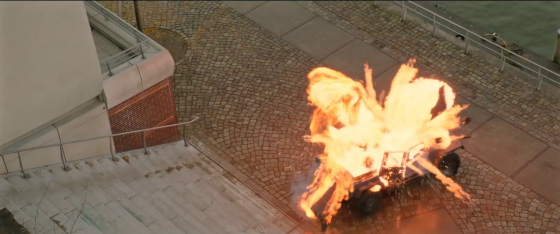 Make full use of various costumes.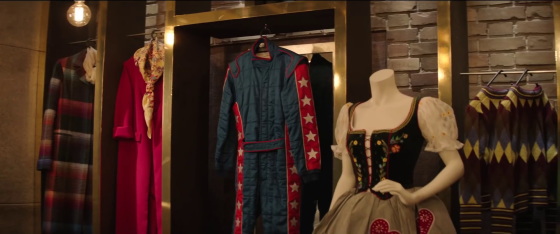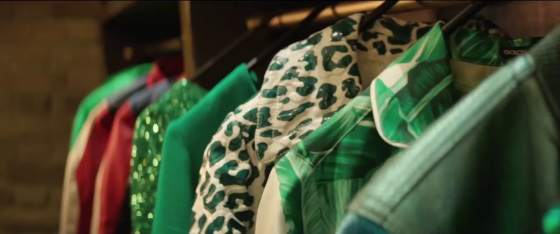 Huge walk-in closet.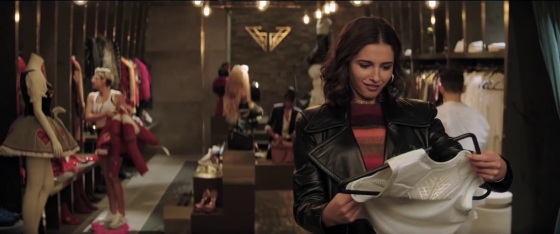 Behind that ...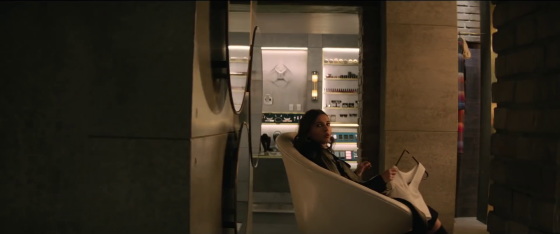 A further closet was hidden.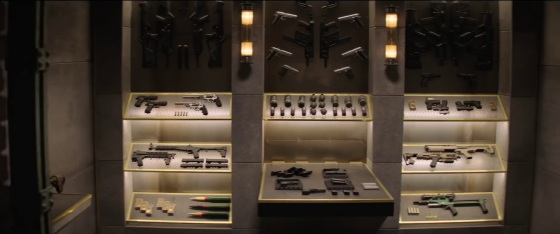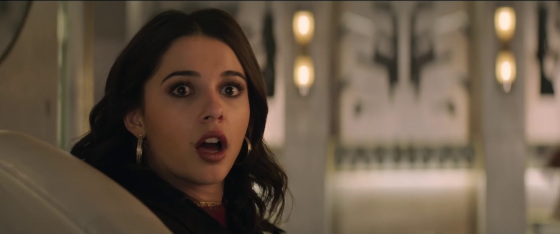 Even in the club ...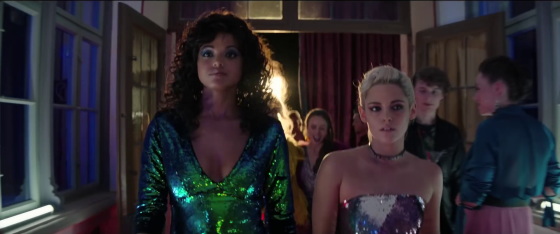 Battle while dancing.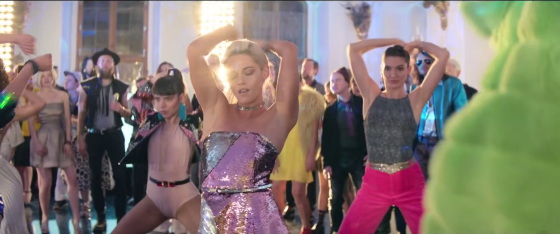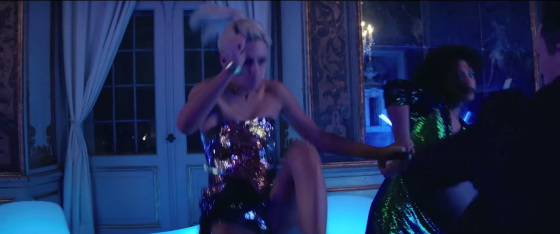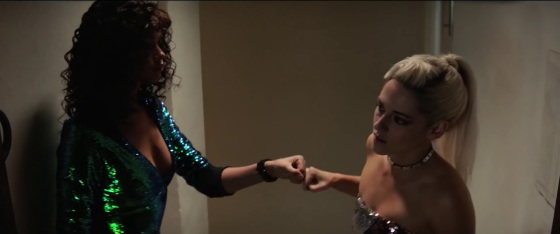 Elena, who appeared as a client, will be part of Angel.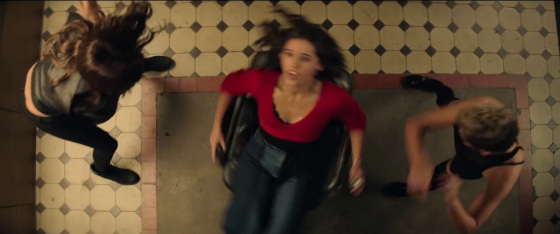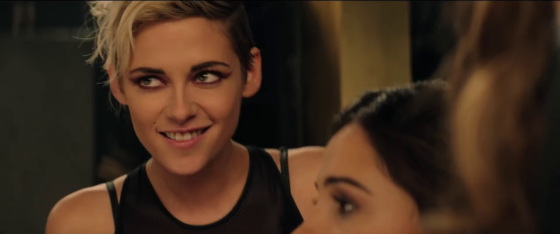 Meet cool jane and otaku youth.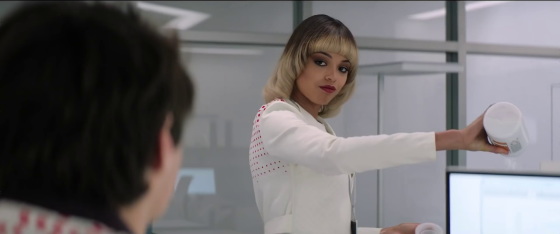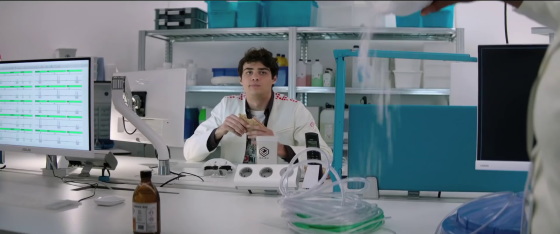 There is a blast scene ......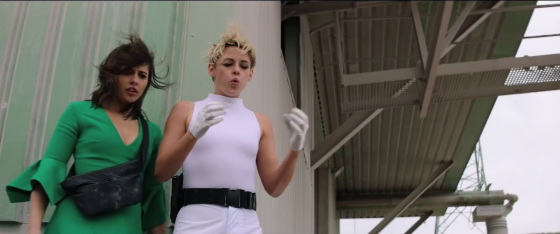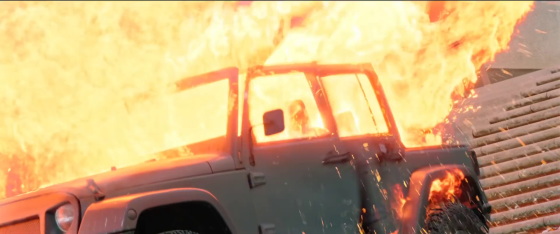 There is romance ...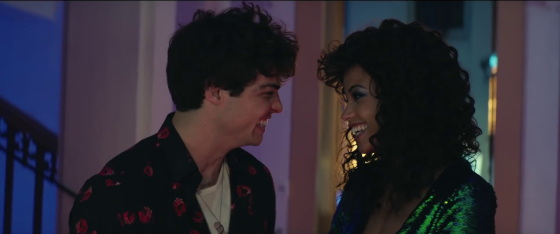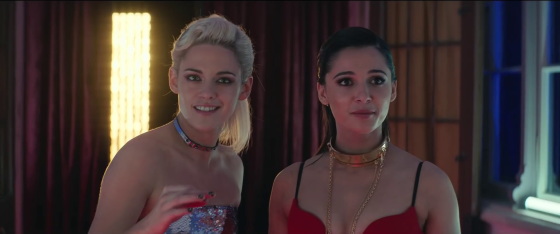 With sky diving ...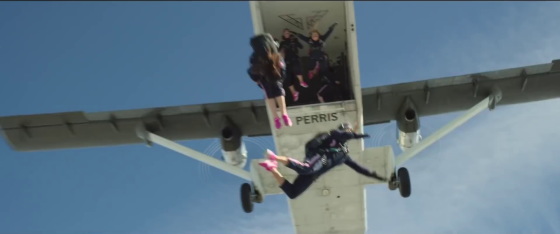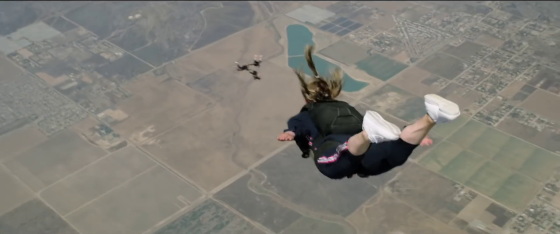 There is a big explosion.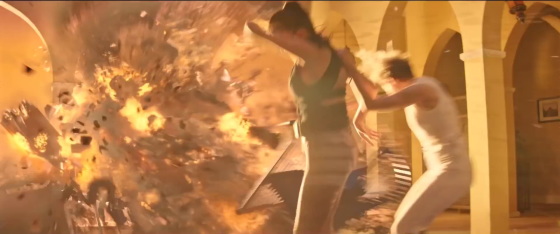 In addition, Charlie's Angel is scheduled to be released to the United States on November 15, 2019, and the release date in Japan is undecided at the time of writing the article.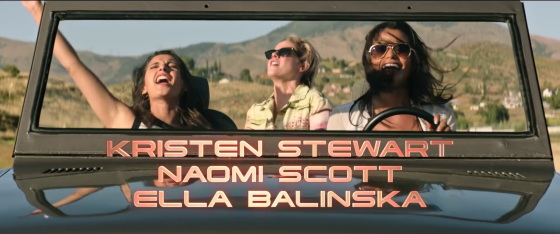 Charlie's Angel was originally a television series, but in 2000 it was the first movie starring Cameron Diaz , Drew Barrymore and Lucy Liu , and in 2019 it has become the third film.

Amazon.com | Charlie's Angel [Blu-ray] DVD ・ Blu-ray-Cameron Diaz, Drew Barrymore, Lucy Liu, Bill Murray, McGy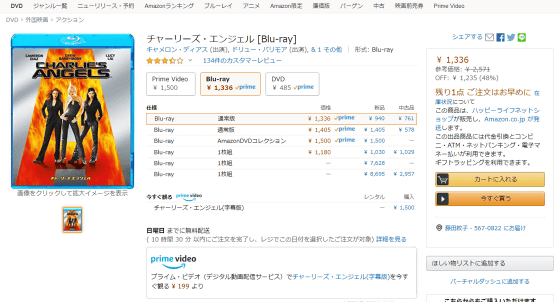 Amazon | Charlie's Angel Full Throttle [Amazon DVD Collection] [Blu-ray] | Movies