Voice actor unit ・ Chiffon to welcome 22 years with a new album appeared in Machi ★ Asobi vol. 22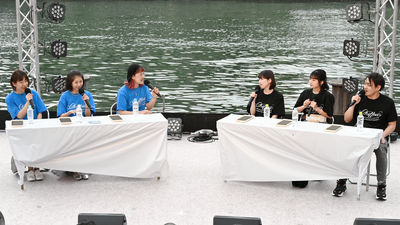 Voice actor unit ' Chiffons ' by Ayako Ono ,
Yuki Masuda,
Kyoko
Kojima
belonging to mouse promotion participates in live and talk event for the first time in
22nd
gusset ★ Asobi in the
22nd
year of organization The
Chiffon (@ chiffons3) | Twitter
https://twitter.com/chiffons3
Chiffon was formed in 1997 by Mr. Masuda, who is the sister of the office, and Mr. Masuda, who is the first term junior of Ice, and Kojima, who was a newcomer, as members. Unit that has been 2019 is the 22nd year of the organization, and although the numbers are not all the same as the 'O anniversary', it is just for the first time this time that Machi ★ Asobi is vol.22.
On the first day, the
Chiffon New Album 'PiecePiecePiece' release commemoration live in Mathiasobi
was held on the
Ryogokubashi
Nishi Park stage. Six people who have a microphone are the speakers from the left: Mari Takano, Yuki Masuda, Hiromi Igarashi, Ayako Oni, Ayako Ono, Yukiko Kojima.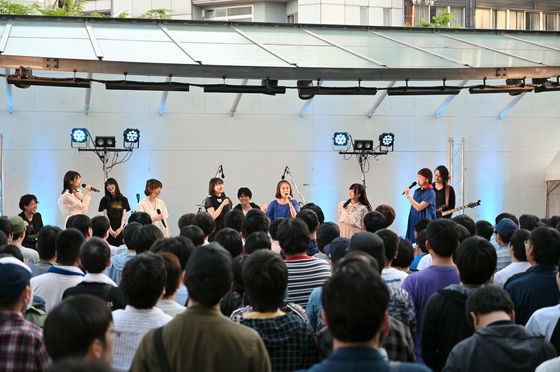 The talk event " Chiffon Talk! " Was held on the second day at Shinmachibashi East Park stage.



A guest with Chiffon's favorite voice actor Hiromi Igarashi and Mari Takano, and a guest who doesn't know much about Chishima Ryuichi as guest, talk about chiffon formation, episodes that feel the individuality of three people, and information that Igarashi and Takano know Yes.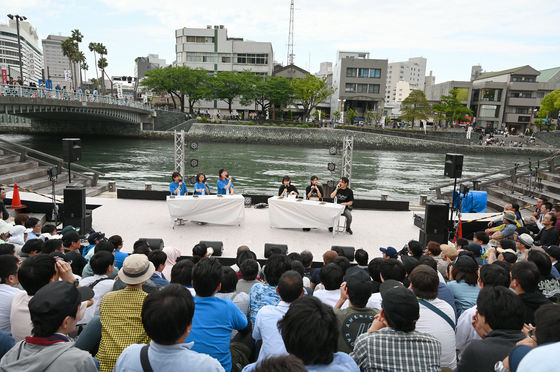 The three stages of Chiffon skillfully change the attack and defense, and while holding a talk, Igarashi-san who is drowning in chiffon, Takano-san who has blood as a gamer, and Kijima-san who is overwhelmed, the stage of laughter continues have become. Mr. Igarashi showed Chiffon and showed a willingness to the unit, and at the event the manager gave a signal of OK, so I would like to pay attention to the movement from now on. Somehow, when Mr. Igarashi takes someone with him, the images of mouse and mouse overlap, but what happens?


I tried to put together memories of the live!
I'm not used to it, but I did my best. # People who did not come to Mathiasobi also feel like this! # Chiffon Album pic.twitter.com/nj6WM9CRzr

— Chiffon (@ chiffons3) May 6, 2019
Tokushima Supreme-!! ️ Everyone loves ー ー ー ー !! ️ # Chiffon album # Matthiasobi pic.twitter.com/fmX3BfHddG

— Chiffon (@ chiffons3) May 5, 2019