"Idol Master Cinderella Girls" talk event is packed with a live crowd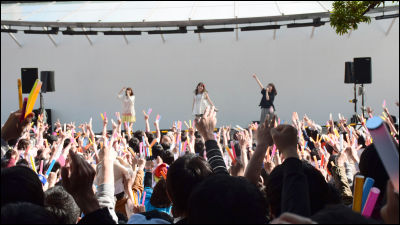 It started as a social game "Idolmaster Cinderella GirlsIt is a popular work whose animation has also been decided. Futabi Kozo's appeared in Cinderella GirlsHiromi IgarashiMr. / Kirari the other star's roleMatsuri MatsuMr. Honda Moto's roleYuri HarasaMs. Tokushima is being held from May 3 to May 2014 "Machi ★ Assortment 12"We did a talk event and even surprised the mini live.

Idolmaster Cinderella Girls
http://www.bandainamcogames.co.jp/cs/list/idolmaster/social_m/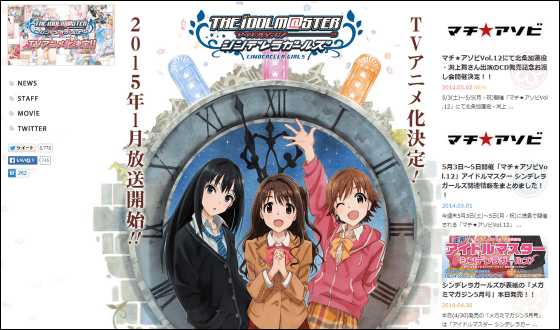 Mr. Yuuma Takahashi of Aniplex will serve as a moderator.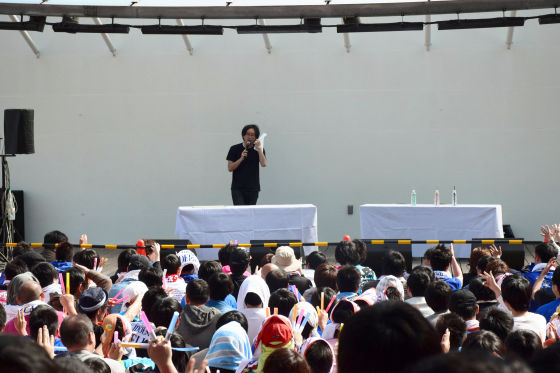 It is a geeky person looking at the audience seats.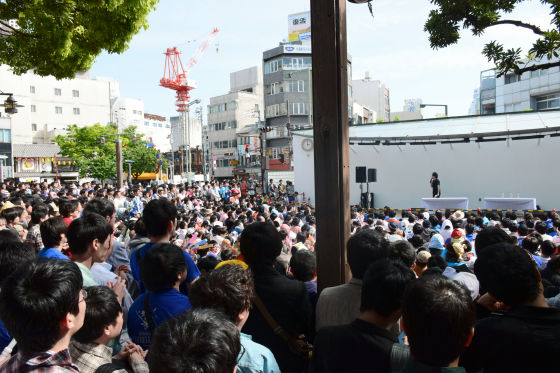 When the song "Cinderella" of Cinderella Girls takes, the tension of the customer heats up at a stretch.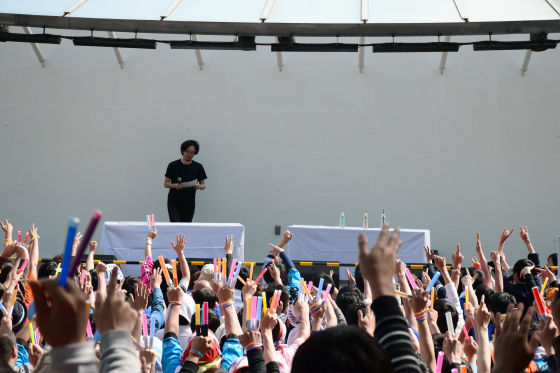 Yumi Igarashi, Mr. Masaari Matsu, Yuri Harasa and others gathered together on stage.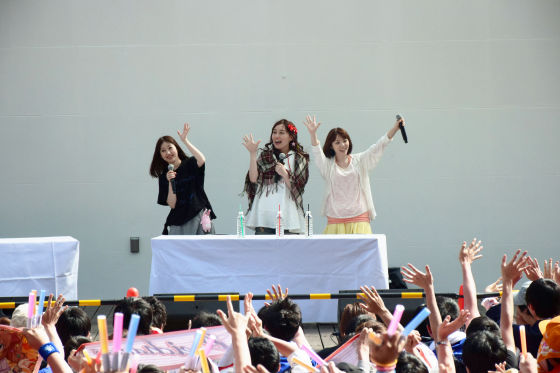 There are no customers who do not raise hands for the appearance of three people.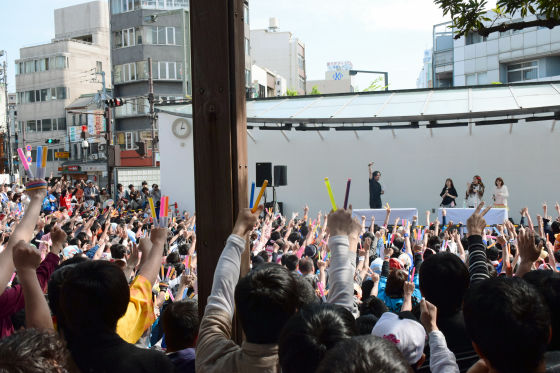 In addition, Mr. Shohihiro Ishihara of the general director of the idol master attended.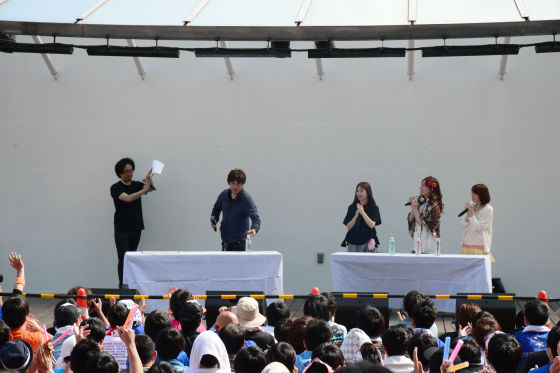 I greeted you briefly and everyone was seated. The venue will finally regain its calm.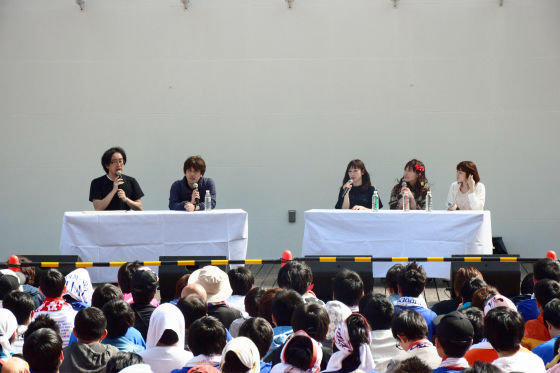 The talk show this time is expected as Mr. Takahashi has a dice, the theme changes according to the eyes of a dice Dice talk. "1" live performed at Saitama Super Arena (SSA) "THE IDOLM @ STER M @ STERS OF IDOL WORLD !! 2014About "2" Cinderella Girl's first single event held at Maihama Amphitheater "THE IDOLM @ STER CINDERELLA GIRLS 1st LIVE WONDERFUL M @ GIC !!, "3"Cinderella Girls TV Animationabout. The last three are "4"Hiromi Igarashi, "5"Matsuri Matsu, "6"Yuri HarasaIt was sorted out with talk about.



Igarashi is in charge of the 1st throw.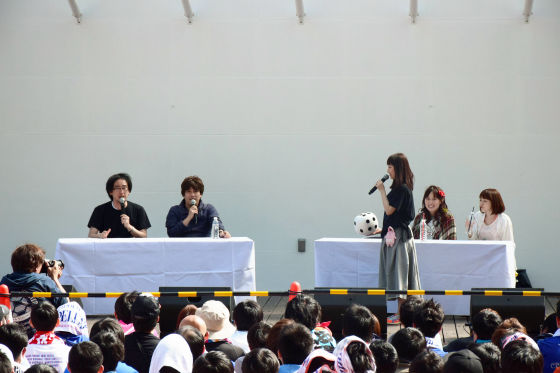 When rolling the dice ... ...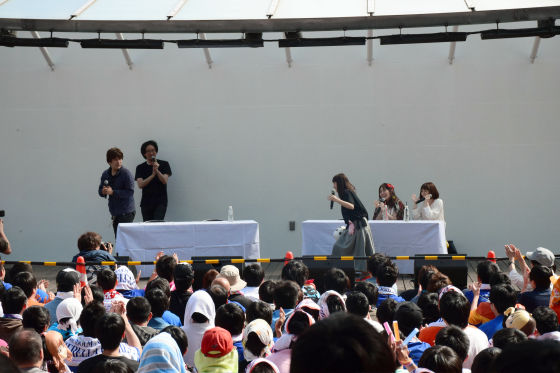 One's eyes came out, the first theme was "THE IDOLM @ STER M @ STERS OF IDOL WORLD !!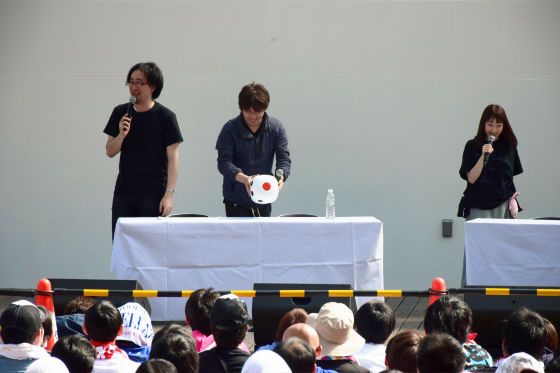 Igarashi says that the world seen from the SSA stage was moving. Mr. Matsuko showed off his story of practicing medley as not to disturb other members and do not want to lose. Also from Mr. Hara, the part heard as "friendship passion" in part of the lyrics of "Mitsuboshi ☆ ☆ ★" is revealed to be actually "Friendship Bancho", and many fans say "It was "I was surprised to see a reaction.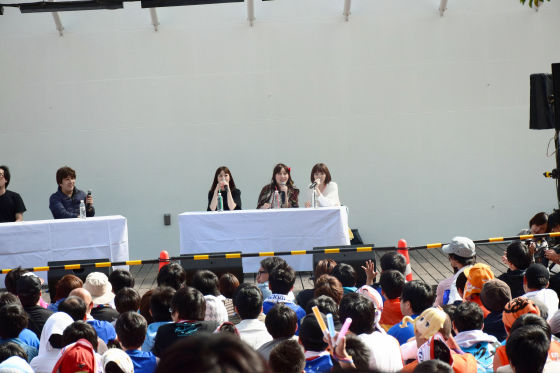 Matsuzaki's second dice roll will be "2" and talk about "THE IDOLM @ STER CINDERELLA GIRLS 1st LIVE WONDERFUL M @ GIC !!"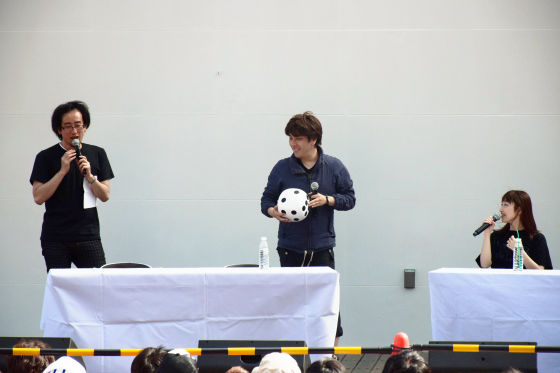 Maihama Amphitheater is a small place compared with SSA, but it seems that there was a merit unique to live houses, such as the customer's face looking better than SSA and feeling the warmth of customers. Even though it seems that the seat of the stakeholders can be seen well because of its small size, the episode which seems to be idol who seemed to keep the normal heart by seeing the audience seats.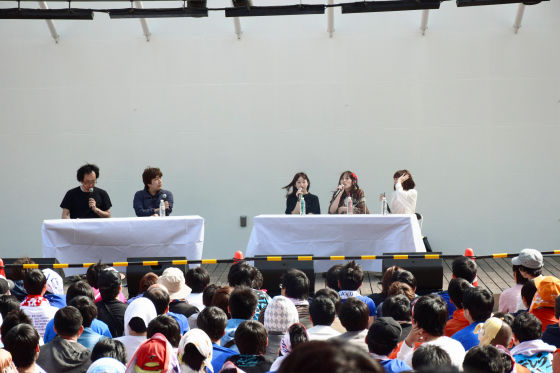 Mr. Igarashi was showing tears during the live of "THE IDOLM @ STER CINDERELLA GIRLS 1st LIVE WONDERFUL M @ GIC !!". It was not sad, but confessed that it was from the feeling of fulfillment of Mr. Ayaka Fukuhara and Mr. Haruka Kamura's achievement and the sense of accomplishment that all he had done. It seems that Mr. Matsukushi had the same thought. Meanwhile, Mr. Hara held expectation that "2nd" might be present because the live title is "1st Live".



That Mr. Hara launched a dice is 4, and we are talking about Igarashi-san. Mr. Igarashi is a woman with a cute face unlike the public image, it is a type that strives hard at the back without putting it on the face. In those words, Mr. Igarashi was a little shy.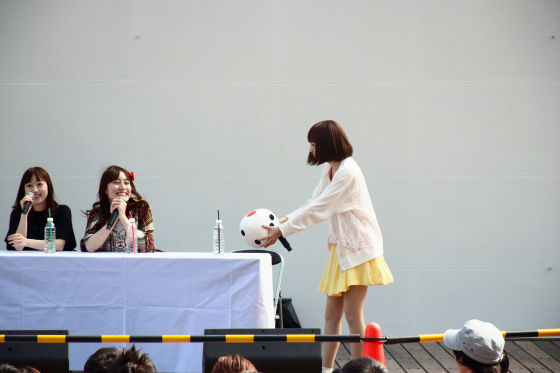 It is the story of a new anime that everyone is interested in the place where I want the eye of "3" to come out. In response to such expectation Mr. Hara once again rolls a die, succeeded in delivering superb "3". Apparently, Mr. Takahashi seems to have been working on something.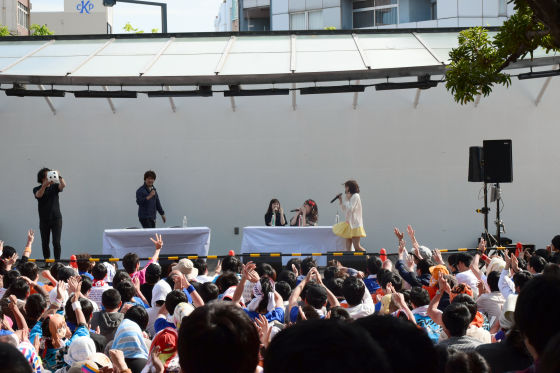 The animation of Cinderella Girls itself was announced as "THE IDOLM @ STER CINDERELLA GIRLS 1st LIVE WONDERFUL M @ GIC !!", but the venue at the time of the presentation was wrapped in delight and there were so many customers who cry out of joyfully . Since CD and game contents are not deployed before animation, it is harder than "idol master" because it will make world view from now, and pressure is also felt because many expectations are given However, it seems that it will be producing while incorporating fans' voices.

A mini live was held at the end of the talk event. The song is "Tokijima Super Special Happy Happy Ver." Of "Please! Cinderella".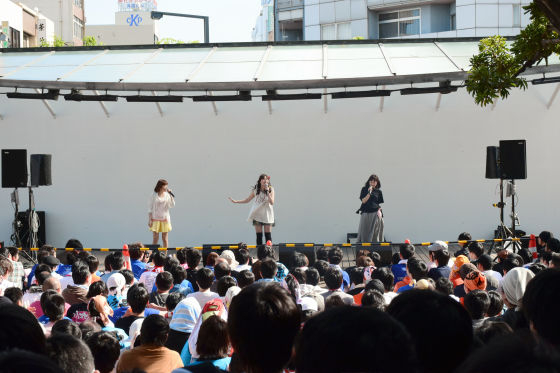 The audience gained great excitement while giving a big call with psylium as one hand.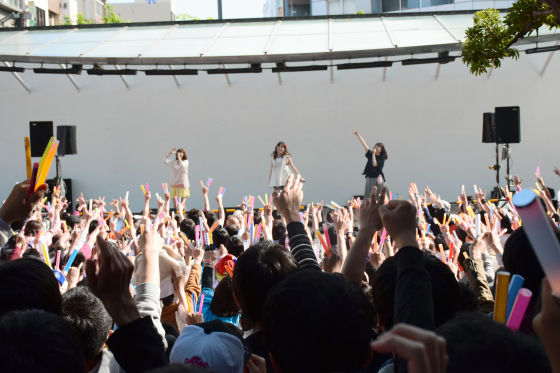 This completes the talk show. The animation "Idolmaster Cinderella Girls" will start broadcasting from January 2015.

Mr. Igarashi had a tweet of gratitude after the talk event ended.

Cinderella Girls Stage finished! Thank you very much - (* ≧ ∀ † *) As the Tokushima version, I sang Happyhapi version with Mr. Annira - (° ▽ °)

- Hiromi Igarashi (@ HiRoMi_ig)2014, May 4
Matsuko also thanks tweet.

It was in a flash!楽しかった(*´∇`*)日差し強かったけど、みんな大丈夫でしたか?(;>_<;)来てくださって、ありがとうございました!!徳島スペシャルハピハピバージョンはいかがでしたか?ふふふ、頑張って考えましたよ、脚本(笑)

- Matsuuri Rei (@ reimatsuzaki)2014, May 4
Igarashi says "StewardAs a member, I participated from Machi ★ Asobi Vol. 1, Mr. Matsukushi also got to Machi ★ Asobi several times but when I look at the number of people at this event, I once handed over the sale at a parasol shop It seems that it was a dream that you could do it ... ....