'Chessvision.ai for Chrome' extension for Chrome that automatically recognizes the chess board on the browser and AI analyzes the game development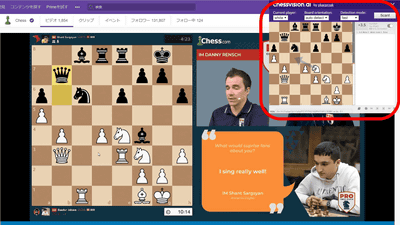 In the modern day of the Internet, chess fans can now watch professional players' games in real time from anywhere in the world, and many great matches are also released. The extension ' chessvision.ai for Chrome ' for Chrome , which is useful for chess fans to enjoy chess on the Internet, recognizes not only the score displayed in the browser, but also creates a board on the spot, It has become a tool to devise the best hand by AI.

chessvision.ai

https://chessvision.ai/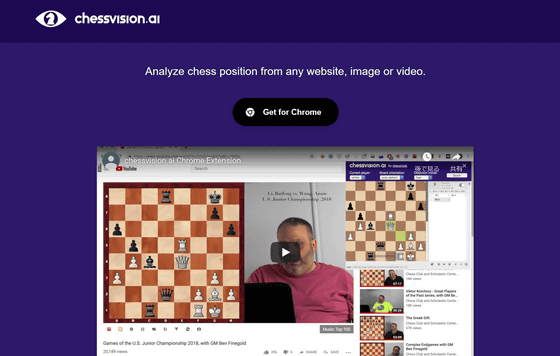 To get 'chessvision.ai for Chrome', go to the extension
distribution page
in Chrome and click 'Add to Chrome'.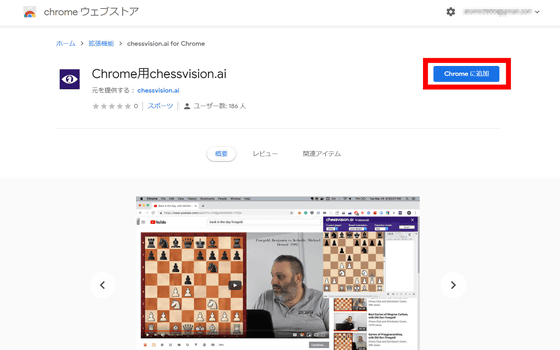 A popup asking for additional confirmation will be displayed, so click on 'Add extension'.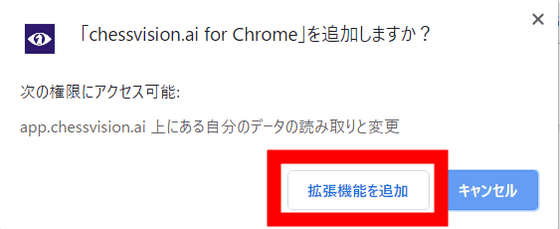 As an example, the chess board shown on the following page is displayed on the browser.

'The Great Chess Board'-Burn vs. Fisher

http://www.aritearu.com/Life/Chess/Spirit/Fischer1.htm
When 'chessvision.ai for Chrome' is installed, an eye-shaped icon is displayed on the upper right of the browser. Click this.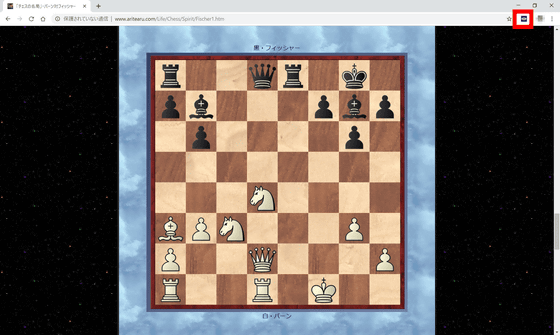 Click the icon to display the menu. If you click 'Scan!' With the score displayed in the browser ...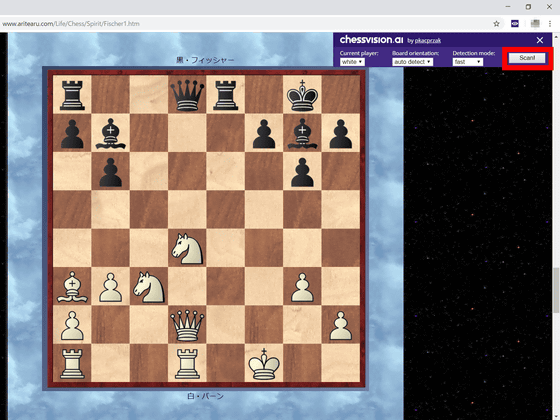 After a few seconds of loading, the chessboard will appear in a pop-up window. The placement of the pieces on the chessboard is exactly the same as displayed in the browser. You can move the pieces freely in this state.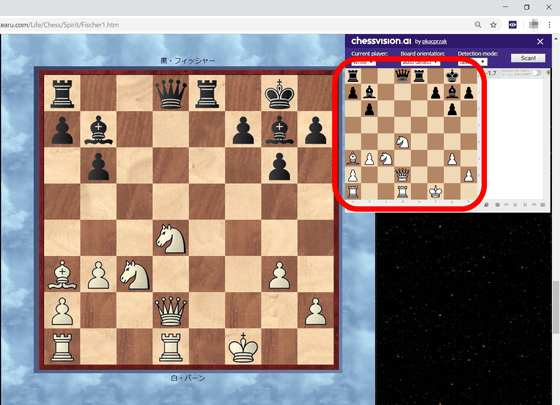 Click on the switch in the upper right, AI will start, will show you thinking the best hand based on the board.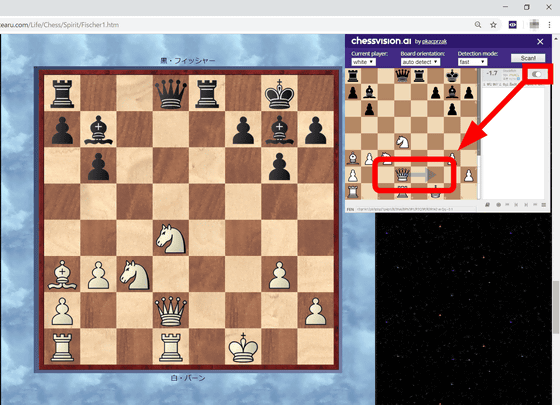 For example, if you move the first queen in d2 as AI shows ...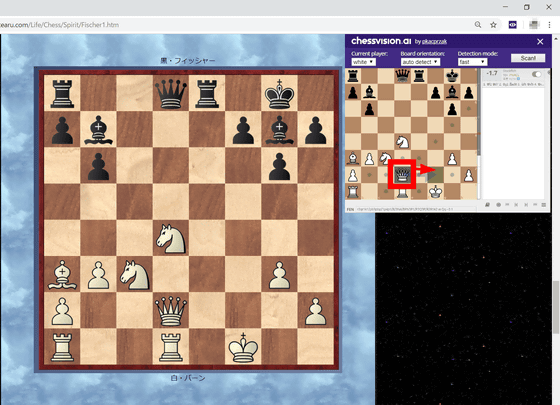 AI told me that it is the best hand to move the second hand queen on d8. In this way, you can consider various tactics while referring to the hint by AI.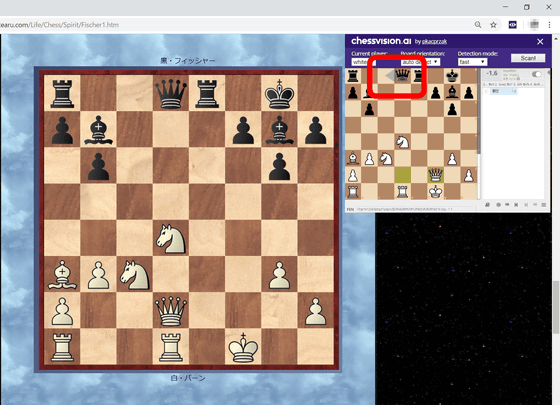 'Chessvision.ai for Chrome' can recognize not only the images on the site, but also the board displayed in the movie. Therefore, it is possible to think about the development of the game together with the player and the commentator based on the board surface reproduced at hand while seeing the chess game played live on streaming sites such as Twitch and YouTube. The