F5 Networks Acquires NGINX, a Web Server Company, Bridging Developers and Network Operations Teams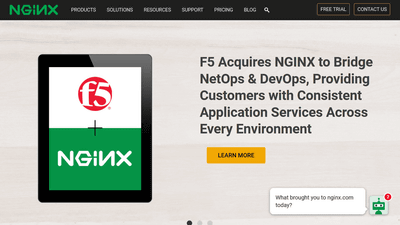 It is announced that NGINX , which has a large share in the Web server software market, has agreed to the acquisition by F5 Networks, which is well-known for network appliance products such as load balancer SSL-VPN. The combination of NGINX and F5 Networks is expected to provide a bridge between software and web services developers and network operations teams.

NGINX to Join F5: Proud to Finish One Chapter and Excited to the Next-NGINX
https://www.nginx.com/blog/nginx-joins-f5/

F5 Acquires NGINX to Bridge NetOps & DevOps, Providing Customers with Consistent Application Services Across Every Environment
https://www.f5.com/company/news/press-releases/f5-acquires-nginx-to-bridge-netops-devops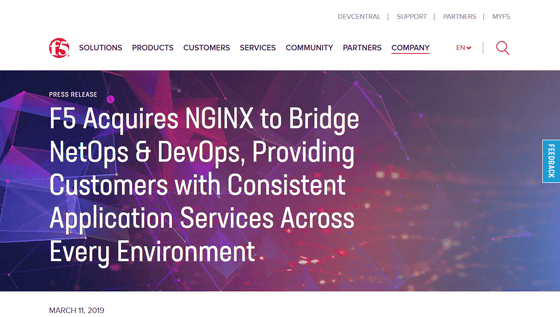 NGINX is a Web server software company that provides an open source Web server " nginx " developed by Igor Sysoev in 2002. The share of nginx, which was 3.9% in 2010, grew to 33.3% in 2017. It has great success in the market.

Gusin Robertson, the CEO of NGINX, says that many digital services like Instagram, Pinterest, Netflix and Airbnb benefit from nginx. Many people don't know about nginx, but they use nginx to post photos to the service, watch streaming videos, and buy products online.

It has been agreed that F5 Networks, a well-known network appliance product, will acquire $ 670 million worth of public and private shares worth of NGINX. F5 Networks is a leader in application infrastructure for networks and security teams, and collaboration with NGINX, an infrastructure leader for developers, is seen as having complementary strengths.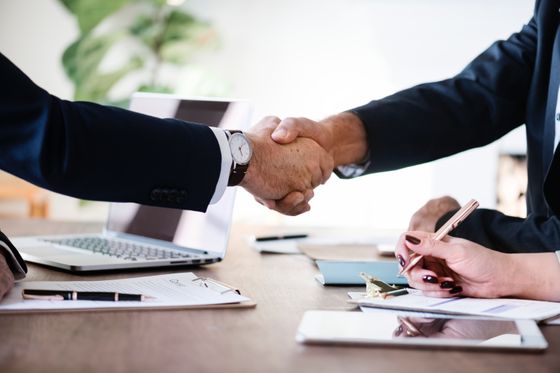 by rawpixel.com

"After this acquisition, F5 Networks will continue to maintain the NGINX brand and open source technology," Robertson said, "If it had not been this commitment, the acquisition negotiations would not be complete."