Does Apple announce a special event on March 25 and announce new paid services like 'Netflix Magazine'?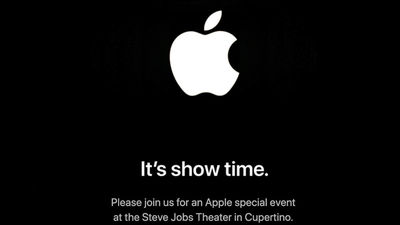 Apple was reportedly scheduled to hold an event on March 25, 2019, but Apple has officially launched it from 10 am local time (10 am on March 26 2019 Japanese time) in California We announced that we would like to hold a special event in the Steve Jobs Theater in Cupertino.

Apple March event officially announced-9to5Mac
https://9to5mac.com/2019/03/11/apple-march-event-announed/

In the email sent by Apple to notify each media that the event was held, a set of images with the following Apple logo and the phrase "It's show time." It was gone.

Please join us for an Apple special event
at the Steve Jobs Theater in Cupertino.

March 25, 2019
10:00 am

The email played a short film reel countdown animation on opening. Pic.twitter.com/a2COFjMIpA

— Matthew Panzarino (@panzer) March 11, 2019

Also, at the same time, it was said that a countdown animation was made to remind you of the opening scene of the movie.

Here's a gif of the animation pic.twitter.com/YD3QZLi9Kf

— Matthew Panzarino (@panzer) March 11, 2019

So far, "Apple will hold an event in March" is awkwardly rumored, and so far it is expected that the event will have software and service related announcements. It is reported that Apple is planning an original content video service and a service that can subscribe to new magazines and news, and "it is expected that both will be announced," said Apple related news media One 9to5Mac is reported.

The following article summarizes the paid news subscription service that you should call "magazine version Netflix" that Apple is planning. It is reported that Apple acquired the digital magazine subscription service Texture in 2017, and it is expected that a new service using that asset will finally appear.

Apple Announces Netflix Magazine Edition News Paid Subscription Service at March 2019 Event-GIGAZINE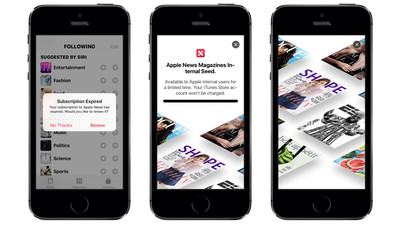 In addition, Apple is said to be developing a subscription-type video distribution service like Netflix, and has been rumored to start producing original video content from 2015. According to the latest media reports, Apple plans to make its own video distribution service available for free to Apple product users.

Original programs planned by Apple can be viewed for free by Apple products users such as iPhone and Apple TV-GIGAZINE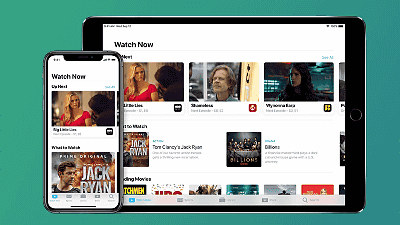 In addition, Apple is reportedly planning a game distribution service that should be called "game version Netflix".

Apple is reportedly planning its own game distribution service like "Netflix for games"-GIGAZINE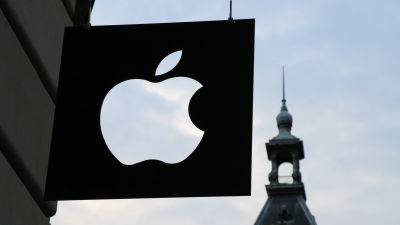 In addition, we expect to have a more detailed description of the release of iOS 12.2, including support for Apple's speech recognition assistant Siri and the new HomeKit TV running on the iOS Home app, 9to5Mac notes .