"TvOS" of Apple TV updates, so that Siri can be used with remote application for iOS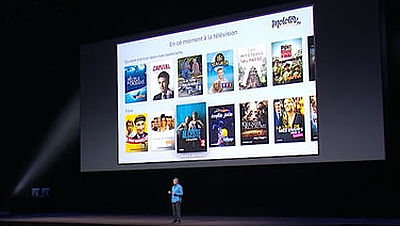 Apple's event for developers "WWDC 2016"Announced the update of tvOS. Various new functions such as Siri can be used for remote application for iOS, live channel is increased, etc. are added.

Apple Events - Apple Event - WWDC Keynote June 2016 - Apple
http://www.apple.com/apple-events/june-2016/

Watch OS 3 followed by Apple TV's OS "tvOS"



"The future of TV is an application"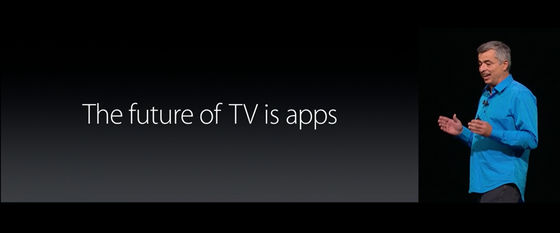 A message of Chris Albret, a streaming service STARZ, that "STARZ is creating an unprecedented experience by tvOS, the audience really likes it" was displayed.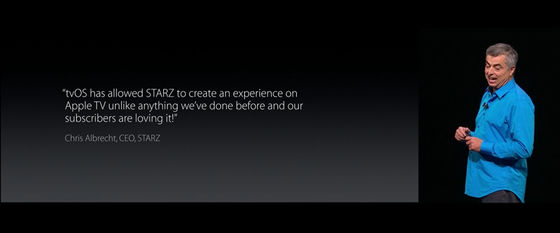 The number of video channels is 1300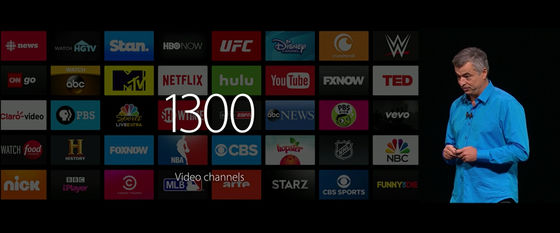 The number of applications reached 6000.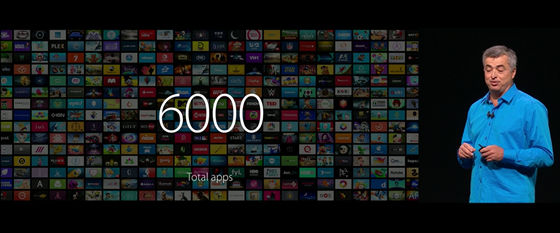 Sling TV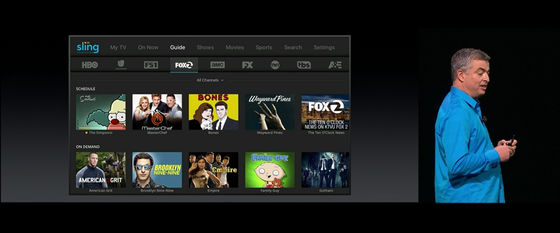 I am also putting emphasis on sports.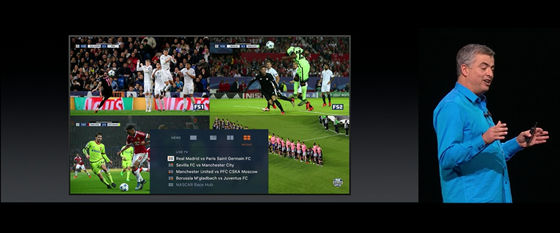 New features from here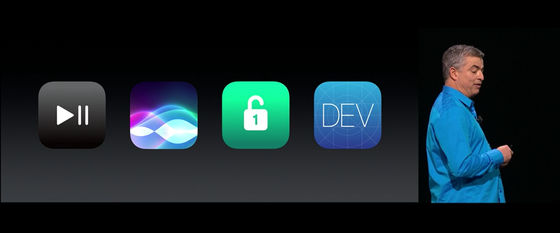 Remote control to operate Apple TV.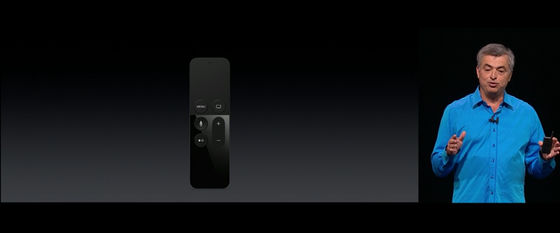 The remote application for iOS will be redesigned.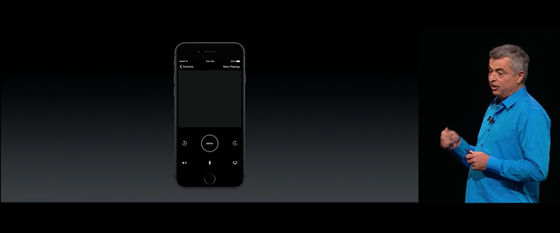 With the new remote application, voice operation with Siri is now possible.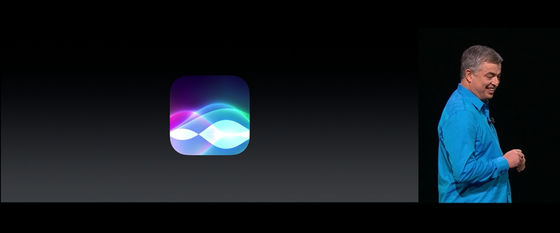 That's why Siri's demo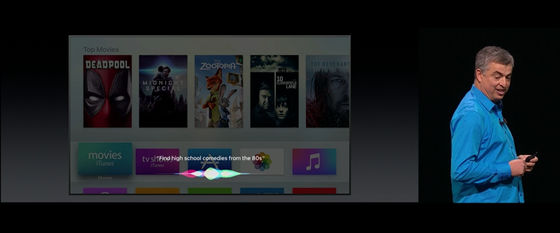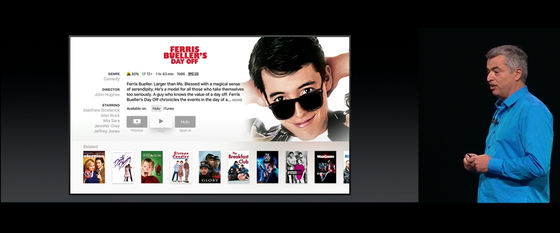 Siri can search from as much as 650,000 contents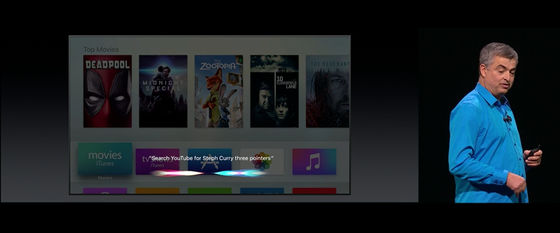 Added search function by category such as "1980s schoolgirl comedy". You can also search on YouTube.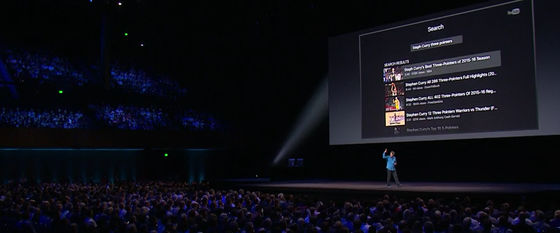 More new live channel will be added.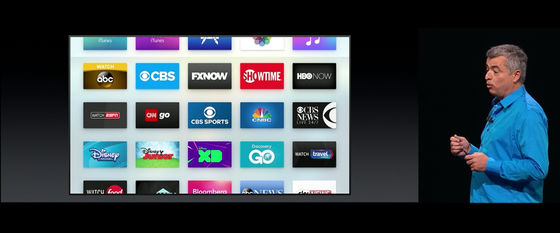 Disney, CBS, ESPN and so on will be added.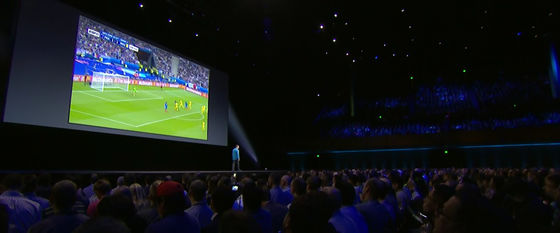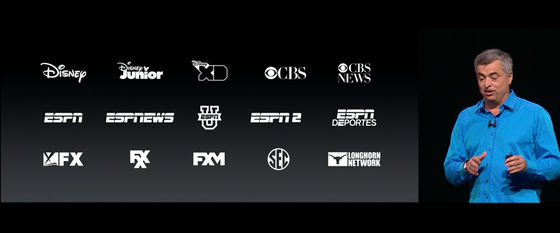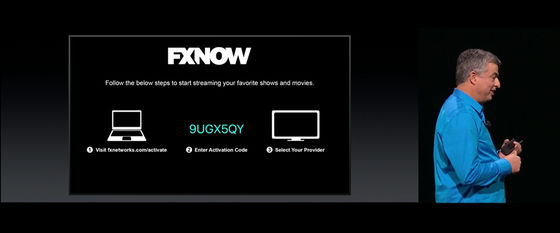 "Single sign-on" of a new function that modified the sign-on function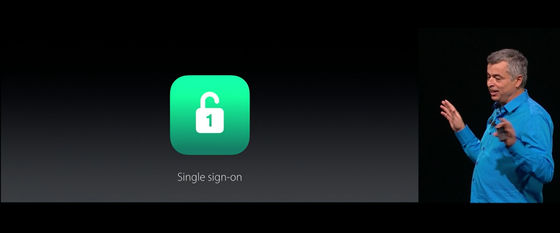 If you download the application on iPhone or iPad, the application will also be downloaded to Apple TV.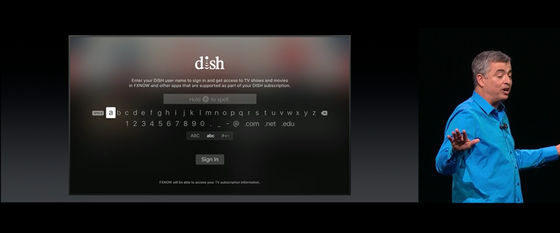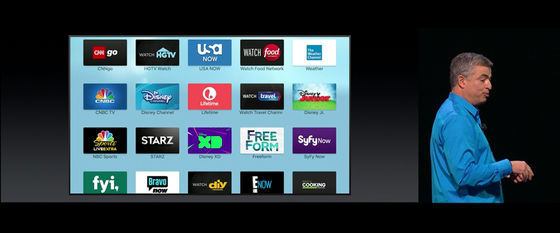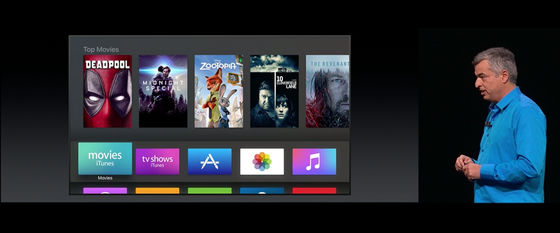 The application "ReplayKit" can record movies, "PhotoKit" can access iCloud images, "HomeKit" can operate IoT devices.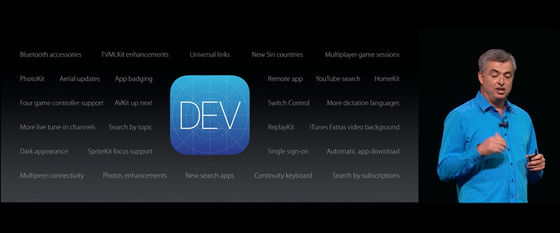 It will correspond to 4 new controllers.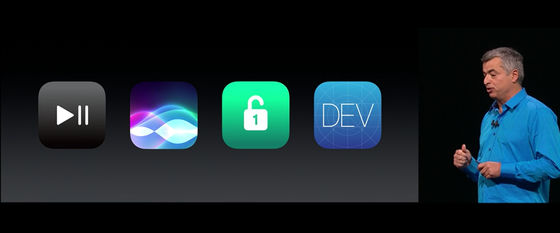 Developer preview released today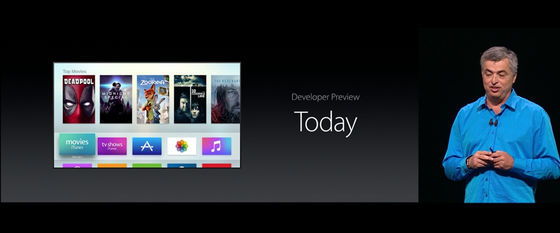 The official release is around autumn 2016.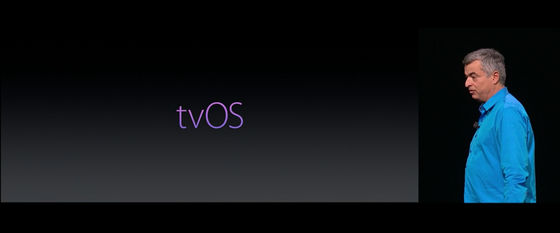 · Continued
8 new functions such as Siri correspondence and automatic unlock are added to Mac OS X to the new name "macOS" - GIGAZINE