Umbricn Partners led by Steven Spielberg acquires the scientific rights of SF novel 'The Mother Code'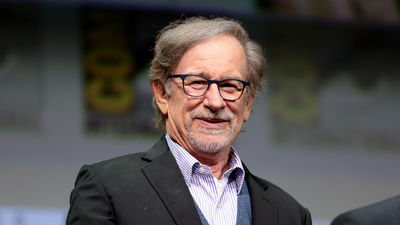 by Gage Skidmore

The science fiction SF Novel "The Mother Code" to be published by Ambinn Partners, a production company led by Steven Spielberg, who has worked on "Lady Player 1", "Green Book", "Ghost in the Shell" It became clear that I gained the right to make a movie.

'The Mother Code' Movie in the Works at Steven Spielberg's Amblin - Variety
https://variety.com/2019/film/news/the-mother-code-movie-steven-spielberg-amblin-1203158903/



"The Mother Code" is a novel written by Carole Stivers, a biochemist from Silicon Valley, according to Veriety dealing with movie / entertainment news. It is said that a boy raised by "Mother robot" confronts the government trying to destroy the mother robot, set on the earth destroyed by biological weapons.

Already, screenwriter Amy Lewis Johnson who worked on the drama " NIGHTFLYERS / Nightflyer " is being called as a film screenwriter.

After the "Bridge of Spy" published in the US in October 2015, "BFG: Big Friendly Giant", "Pentagon Papers / Supreme Confidential Document", "Lady Player 1", and Stephen Spielberg The director has been sending a movie at a pace of almost one year in recent years, but it is unclear in what position it relates to this work. As a schedule, Indiana Jones 5 (tentative), which will be the final work for Harrison Ford to play Indy, is scheduled to be released in 2020.
in Movie, Posted by logc_nt