'Terminator' latest visual ban on lifting, Sarah Connor reviving 'Terminator 2' sequel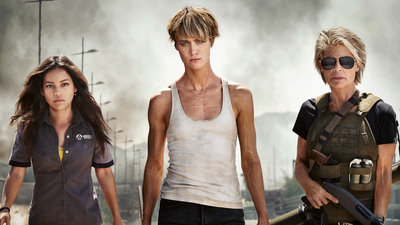 A visual of the latest work of the movie " Terminator " series which Arnold Schwarzenegger played a strong android popularized was first announced.

This "Terminator" latest work, James Cameron who is the creator of the series has returned to production for a long time since "Terminator 2" and is also in charge of a story. Also, Linda · Hamilton who played Sara · Conner at "Terminator" "Terminator 2" and Arnold · Schwarzenegger return are decided.

The published visuals are Natalia · Reyes who serves as Dani · Ramos, McKenzie Davies as Grace, Linda · Hamilton as Sarah Conner walk side by side. Sarah Connor is armed only with sunglasses.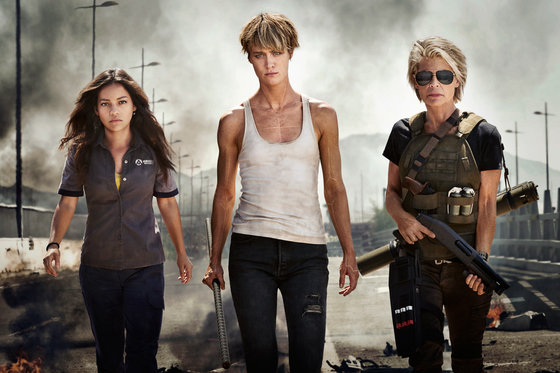 Schwarzenegger is looking forward to being able to play T - 800 (since "Terminator 2") James Cameron will supervise the whole, so it will be a great work. "

Director Tim Miller says "The film at the time is a prophecy" "Many things (artificial intelligence, robots, etc.) drawn with Cameron's" Terminator "and" Terminator 2 "are now realistic We are in there. "

This is the sixth work in this series, but it is said that this work will be treated as a sequel to "Terminator 2", and it is noteworthy what stories are spelled out at the original cast congregation for the first time in 28 years.

Distribution: 20th Century Fox Movie
in Movie, Posted by logc_nt