Appears from virtual to real, Tsuki Nomi, Natori, Kizunaai, Teruetsutsuki etc. VTuber summary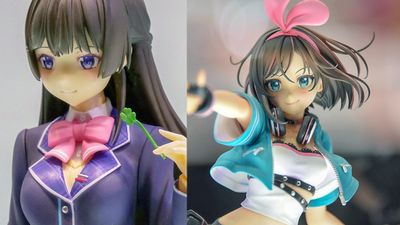 Began to appear from around 2017, is the 2018
gold medal of the net buzzwords Grand Prix
but is a virtual YouTuber also became, from the
Tsukinobi rabbit
and
Sana Natori
, characters who like Kizunaai the
Wonder Festival 2019 [Winter]
to the venue It has appeared.
I found an illustration of
Natsuki Tsukasa
and Natori in the booth of
Wandera
. It is said that these two people have appeared in figures.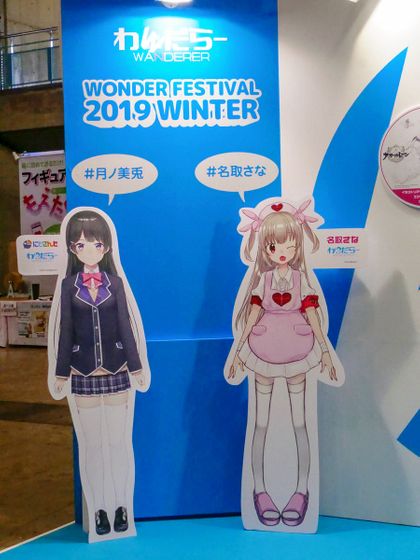 '
Virtual Live Tsuki Nobi
' is a 1/7 scale work, and the prototype is Takeshi Miyagawa, with an after-tax price of
14,800
yen. It will be released in May 2019.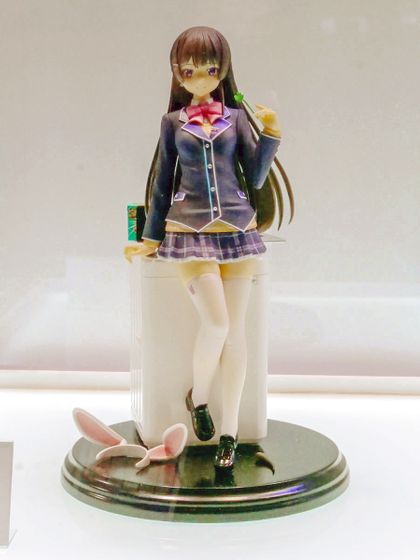 Tsukinobi is active in the character setting 'clean and lively class chairperson', but quite sloppy remarks such as 'it was eating weeds in the past' often pop out, and in the gap with such setting It is a popular character.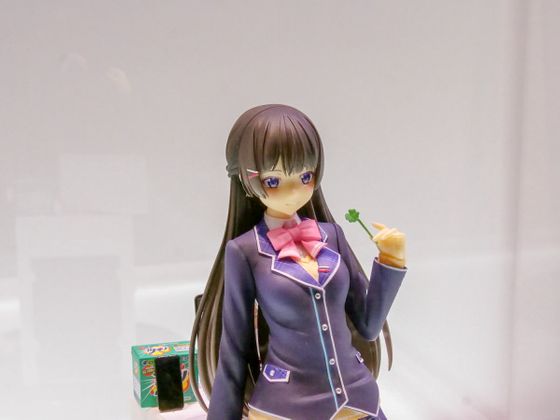 A clover is attached to the left hand. A pose that is quite meaningful considering that there was a statement that we ate weeds in the old days. In addition, the hairpin that stops in the chest somehow
is
a quite effective hairpin that has been
delivered alone
.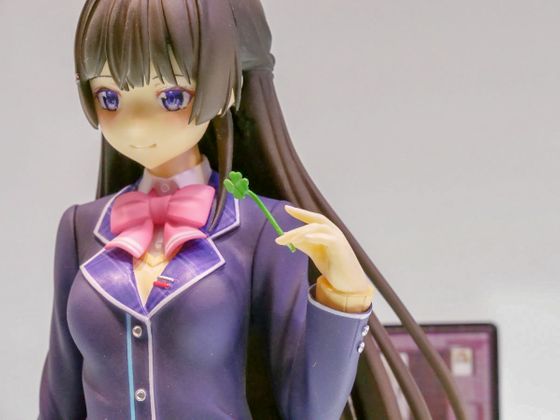 Usa ears are attached to the feet.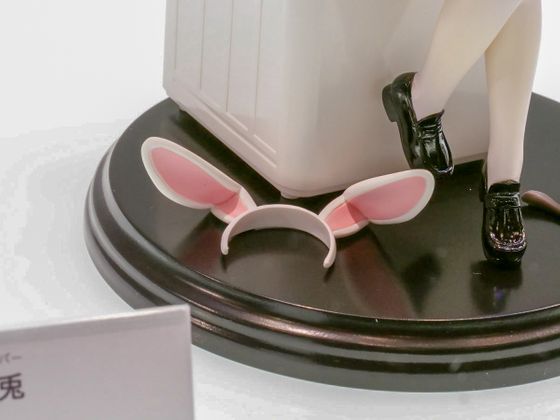 Behind it is a laundry detergent-style accessory, a smartphone and a PC. In addition, it is a washing machine that is sitting and this is what imitates the delivery scenery of the beginning.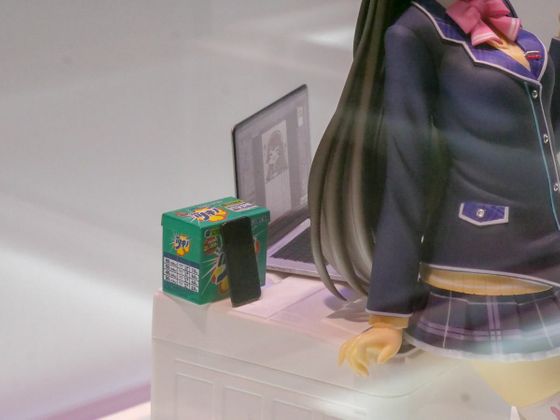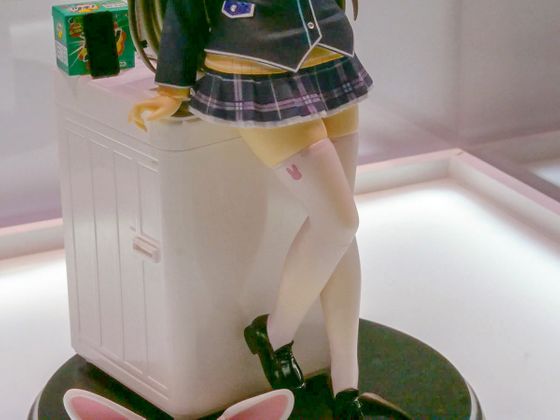 At the same time, at the Wandarara booth, '
Ba-Cha-Na-Su Natori
' is displayed. Prototype work is Miyagawa Take on 1/7 scale, price and release date are undecided. The eggplant holding the hand represents a pictogram of the eggplant that is used as a trademark of Naito.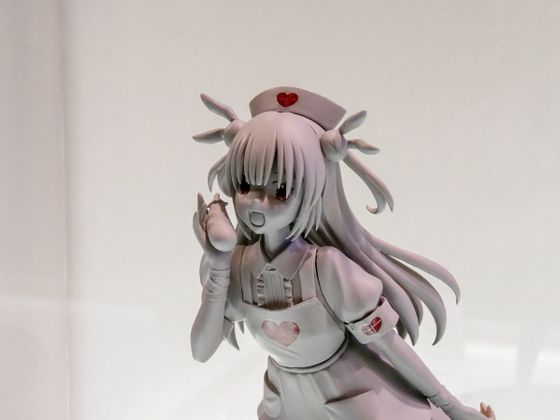 Natori Takeshi is a virtual nurse setting with a red heart and a white cross printed on the center of the apron and the armband.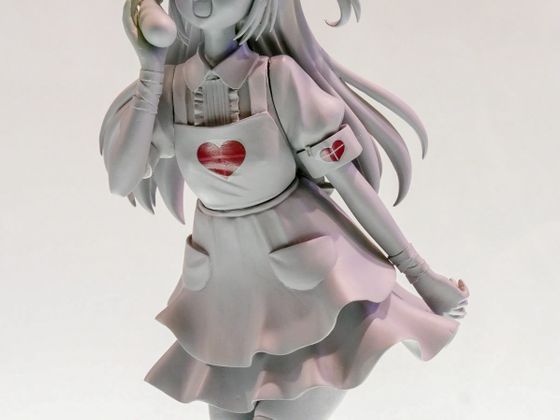 At the feet, a stuffed toy of 'Usachan Sensae', which is also used as a hair clipper, was rolling.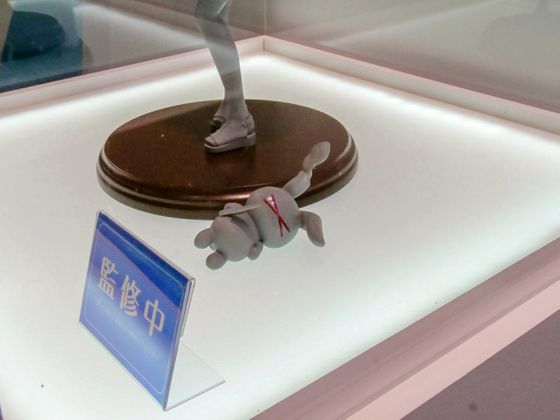 Discover life-size bright night moons at the
Wonderful Works
booth.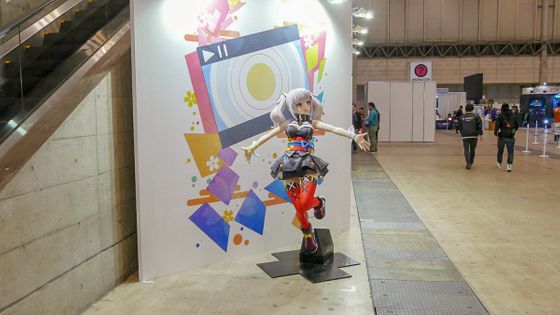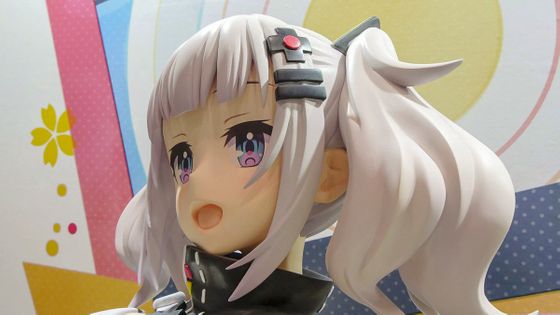 There is a 1/7 scale '
bright
night
moon
' also available. Sculpted with a kite, 13300 yen after tax and released in February 2019.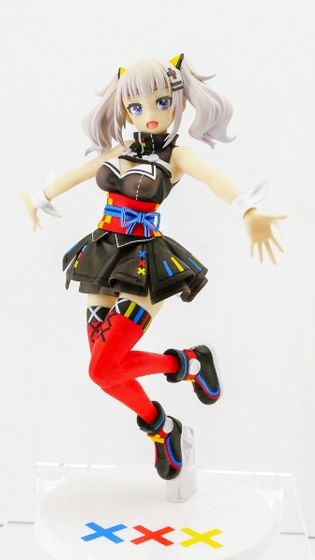 Flues
in the booth is suppressed the lid of the cup noodle 'noodle stopper figure' series Miraiakari and cyber girl White has appeared.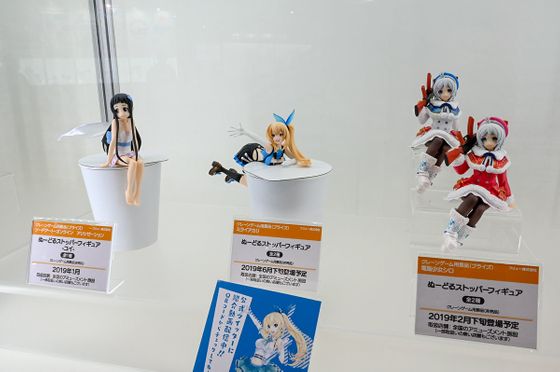 'Cyber Girl Shiro' was lined with red and white versions of winter clothes. The AK-47, which is a hand-held weapon, is quite noisy. It is said that it will appear as a prize for crane games at amusement facilities around the country in late February 2019.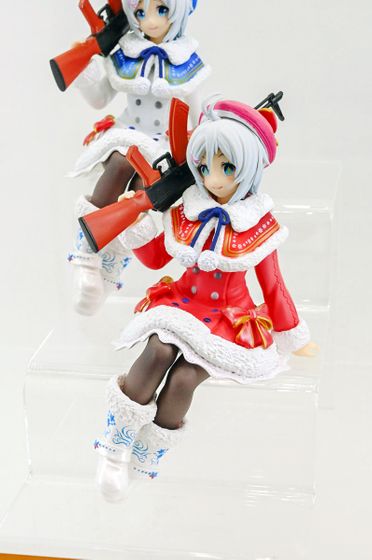 Amazon | Cyber Girl Shiro Noodle Stopper Figure All 2 Types Set | Toy | Toy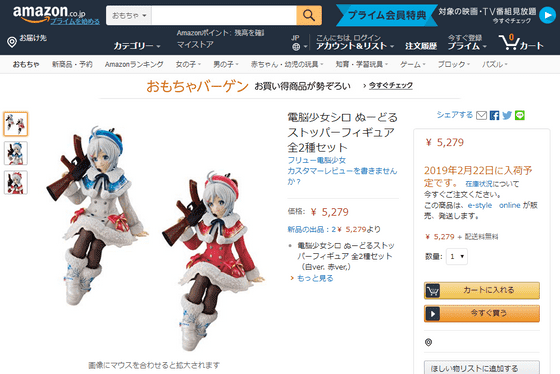 '
Miraia Cali
' is a pose to
ride
on the noodle lid. It is scheduled to appear in the clay game for free in late June 2019.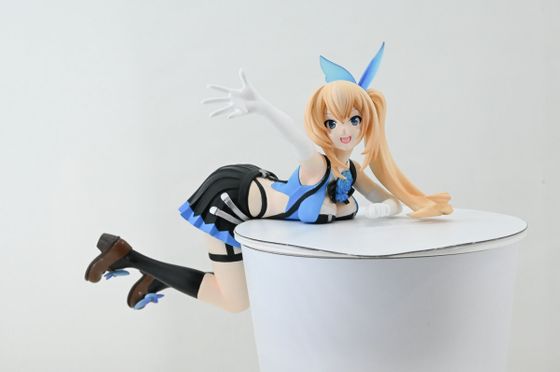 At
the booth of
Tokyo Figures
, Knessaai is exhibited by Stronger Co., Ltd. Below is the new AIGames costume version '
Kizuna AI AIGames 2019
' released in December 2018. It is 13,800 yen including tax in 1/7 scale, and it will be released in November 2019. Sculptor production is Ikrie and co-production is Stronger.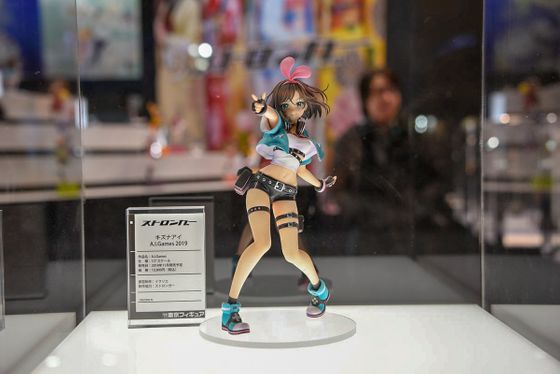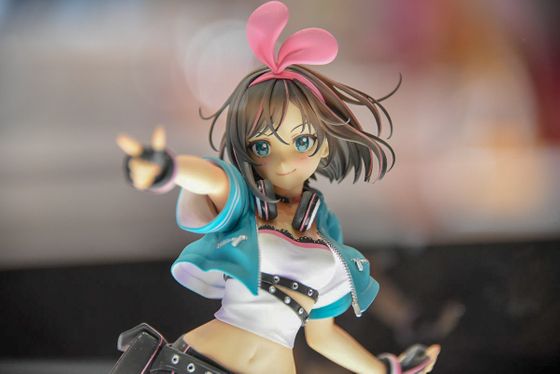 A new costume version of AIChannel, '
Kizuna AI AIChannel 2019
', also released in December 2018, is also on display. The prototype production is Ikrie, and the production cooperation is Stronger, and it is scheduled to be released at 1 / 7th scale in November 2019 at 13,800 yen including tax.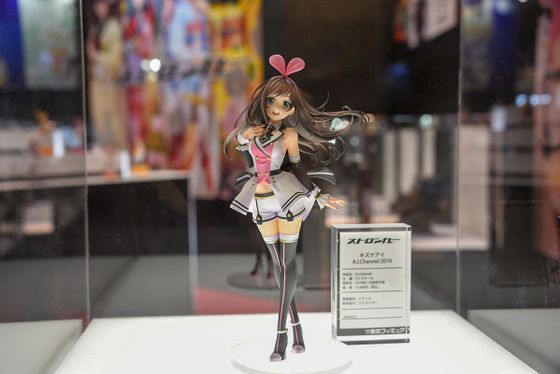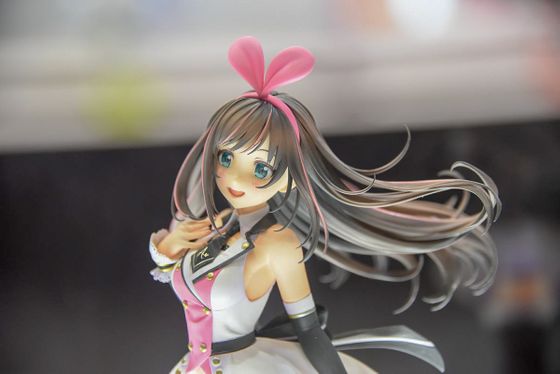 In addition, life-size figures of poses that are also channel icons were displayed.