'Discovery' which appeared in '2001 Space Journey' exceeding 1 million yen appeared Complete reproduction model of Prop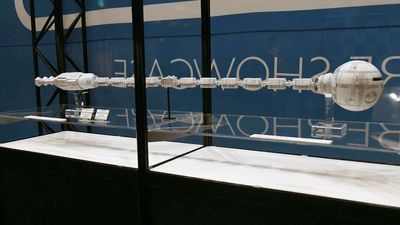 Directed by Stanley Kubrick 's sci-fi movie " 2001 Space Trip " was released in 1968 and still highly valued by many movie fans. The spacecraft " Discovery " that appeared in such a 2001 space journey made a model of 54 feet ( props) as a prop for shooting and shot. "Discovery 1/10 scale 54 ft. Prop perfect reproduction model" which Kaiyodo reproduced for such shooting appeared in Wonder Festival 2019 [winter] . Many creators gathered together over a year or more to create a high-quality reproduction model, and the price is well over 1 million.

2001: a space odyssey Discovery
http://kaiyodo.co.jp/discovery/

Discovery's Prop has 57 feet (about 17.3 m) theory and 54 feet theory, but Kaiyodo adopts the established theory of 54 feet. Although it is one tenth of a scale, the size is about 1.6 m, and it is big enough to see the whole if you do not look a little away. STUDIO lotus (Mr. Tetsuro Kato) is working on prototype production.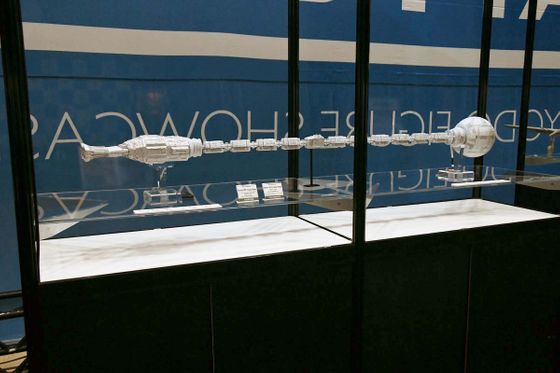 Discovery's "command (module) module" is a sphere with a diameter of 11 m as set in the movie and is a cockpit, an extravehicular activity pod, a centrifuge residential area where artificial gravity is created, a brain of artificial intelligence " HAL 9000 " Room and others are stored.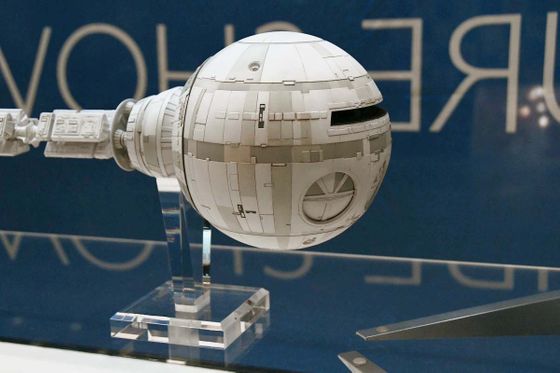 The spine module, which is connected like a spine like multiple containers for storage of materials via a connecting coupler, is made of acrylic board or plastic model parts when it is a prop, the coupler is made of aluminum It was said that it was cutting out.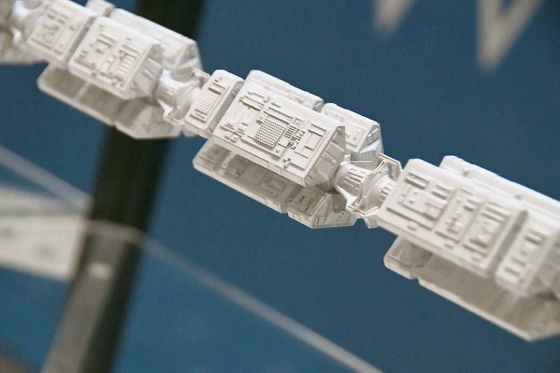 On the surface of the container, fine details of different patterns are reproduced. This spine module seems to be made of 60 large and small containers in total, but it seems that the details of all the containers are different. Although it is said that the cost of the mold is too high to mass-produce each module, it becomes unrealistic high price, but by outputting each module with a 3D printer and handmade it Kaiyodo says that this problem was solved.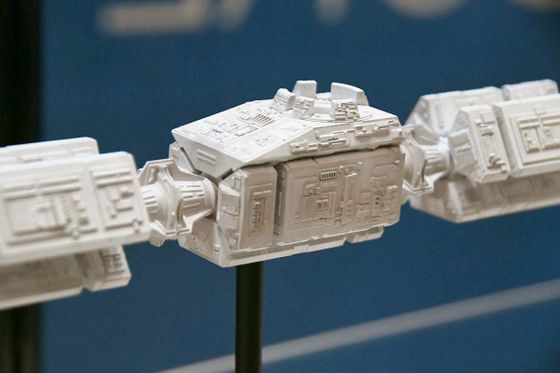 Detailed detail is given to the rear nuclear engine module so as to get distracted ... ...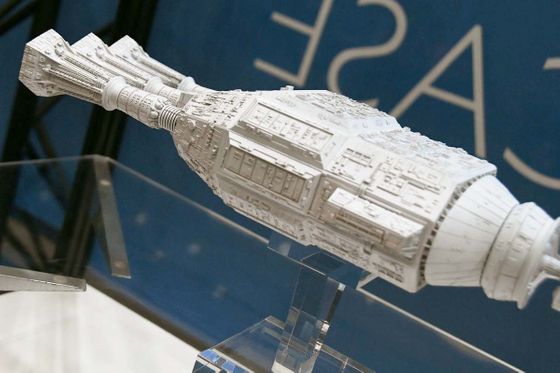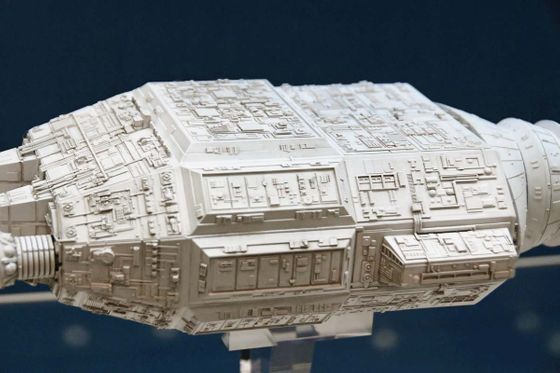 It is carefully reproduced to the inside of the injection port. Although the original Prop of Discovery has not existed in this world already, the basic shape is based on the drawing published in " 2001: The Lost Science " expressed by Mr. Adam Johnson, an American researcher Thing. This drawing was made based on the drawing of the time which was owned by Mr. Frederic Oldway who was a technical advisor of the movie, and it is regarded as the most reliable drawing at the present time.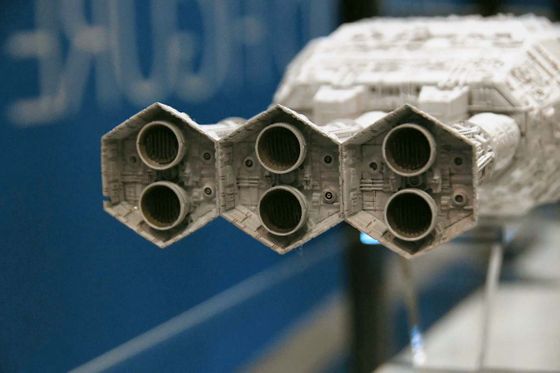 Kaiyodo has produced a model of Discovery by fusing the latest technology and finished technique of finishing hand-made digital molded prototype, and said that it took a year to produce prototype. Mr. Johnson got advice on detailed details and placement of parts one by one, and Pierz Bisonney who is the author of " The Making of Stanley Kubrick's 2001 - a Space Odyssey " offers high resolution steel photographs Production was done under the advice of many experts, such as getting it.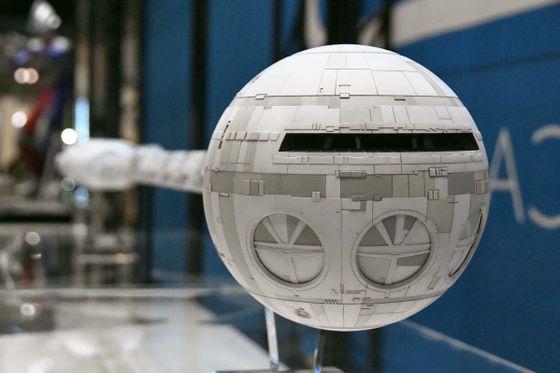 The painted handmade finished product of "Discovery 1/10 scale 54 ft. Prop full reproduction model" is complete order production of 1.4 million yen (tax included) at a premium, and the injection model is 218,840 yen (tax included) It is scheduled to be released in November 2019.