A variety of sexy ribbon-wrapped goddess aqua and swimsuits such as Yun Yun 'Squirrel' figures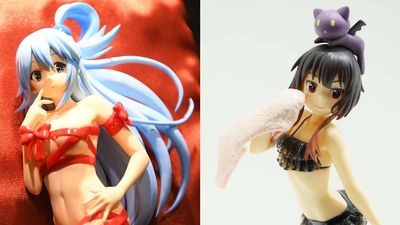 In addition to the two seasons of the anime, "
Blessing in this wonderful world! (This suba)
", "
Blessing in this wonderful world! The Red Legend
" will be released in theaters It is planned.
A
lot of 'this great' figures appeared at the commercial booth of
Wonder Festival 2019 [Winter]
, so I summarized them.
To the Union Creative
booth ...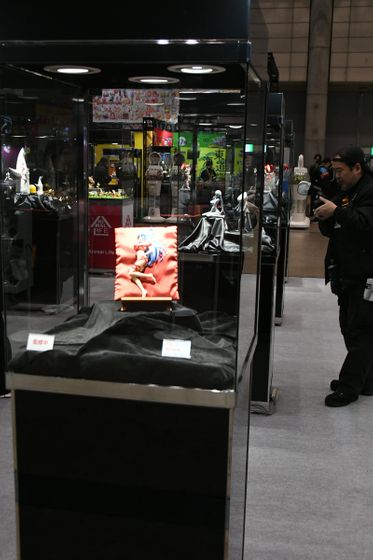 Of spoiled goddess
Aqua
has become round wound 'in a red ribbon
AQUA aqua
' figures had been exhibited.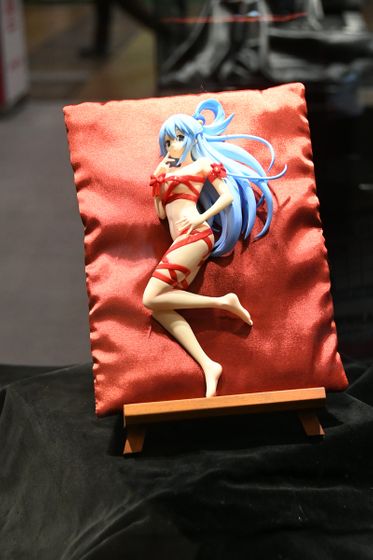 I put my right index finger on my mouth pretty and there is only a bad feeling of ......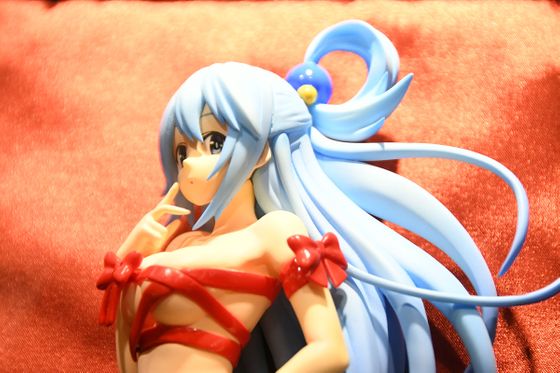 I feel very sexy to the regrettable thing. The feeling of biting the ribbon into the chest, upper arms, and thighs makes me feel obsessed.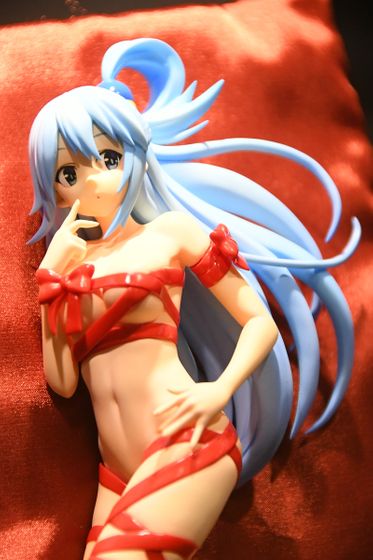 ' AQUA Aqua ' is a luxury specification that includes a red cushion, and the price is 12,800 yen (excluding tax). Orders are scheduled to start on February 12, 2019 (Tuesday), with release beginning in July 2019.

[WF information 3]
A blessing to this wonderful world! From the Red Legend, we also exhibit Aqua's Deco Mass!
Luxurious specification including cushion of crimson! !
(The product has no specifications that can be displayed diagonally)
Please enjoy the sexy Aqua different from the usual ♪ # Wf2019w # this Suva pic.twitter.com/LDTHkzmGJp

— Union Creative Official (@union_creative) February 9, 2019


Co., Ltd. bell fine in the booth, 1 scale 'Megumin Swimsuit Ver. Clear Black color' of 7 minutes had been exhibited. Prototype production is Kirukiru said, coloring fabrication Eldora model Mr.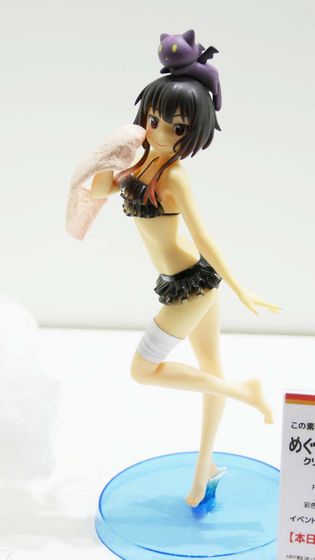 The pet's chorus is cute on the head of
Megumin
.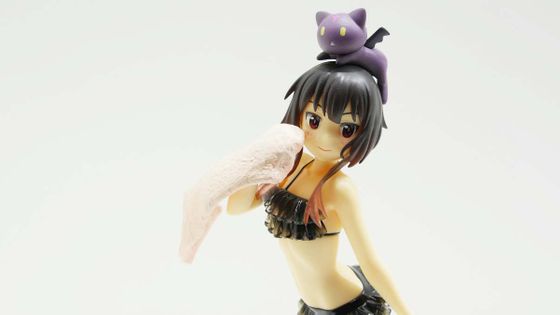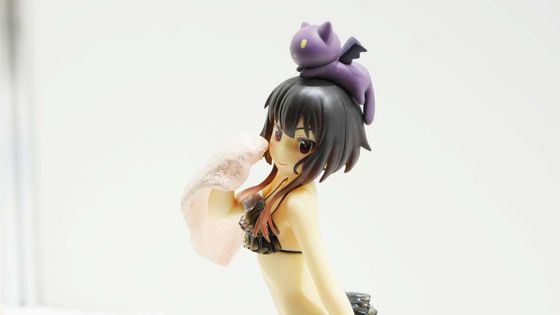 Slender ass and feet are very smart ...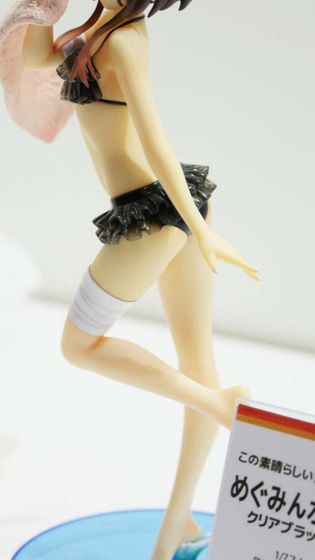 Even the splash of the foot was reproduced. Megumin Swimsuit Ver. Is on sale at the venue cash register, and the event special price is 13,000 yen (tax included).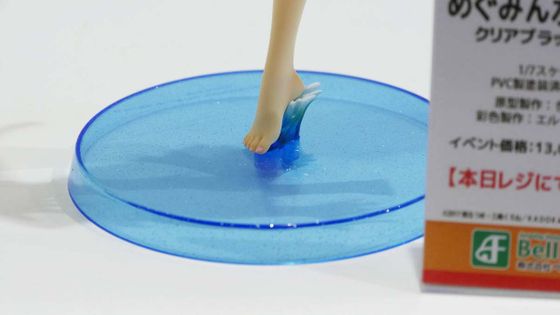 [Sales announcement] We will introduce products sold at Wonder Festival 2019 [Winter]!
The first installment will sell again the 1/7 figure 'Megumin Swimsuit Ver. Clear Black Color' 13,000 yen (tax included) which was popular at 2018 [Summer]! If you can't get it yet, it's your chance!

# wf 2019 w # One Fess # Megumin # This great pic.twitter.com/BGdiXvIB0 — Bellfine (@bell_fine) January 18, 2019


Next to Megumimin is also the figure of a 1/8 scale 'Kazuma' that boasts hand-painted pants in hand. Mr. Naoto Moriwaki for prototyping, and Mr. Satoshi Kanamaki for coloring production.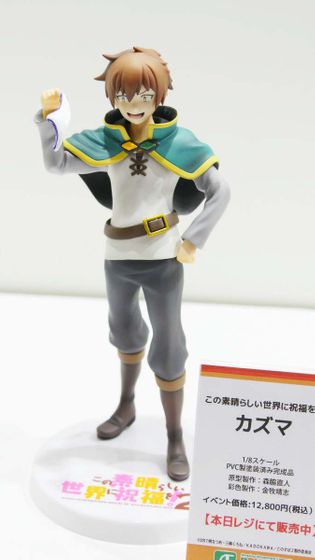 Kazuma with
a very disgusting personality. Event special price is 12,800 yen (tax-included) for being sold at cash register.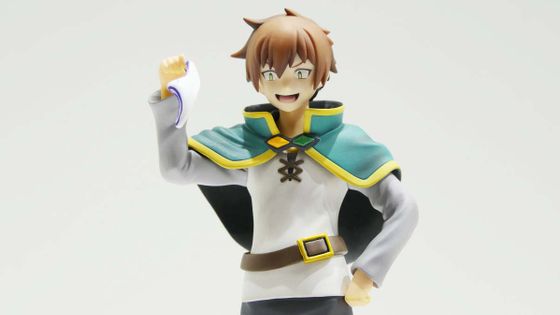 [Sales announcement] consecutive announcements!
The third installment of WF 2019 [Winter] congratulates this wonderful world! We will sell a few 1/8 Kazuma at the booth from 2! The price is 12800 yen (tax included)!

# wf2019w # Onefes # Kazuma # This super pic.twitter.com/Ty9uIBLETw — Bellfine (@bell_fine) January 25, 2019


In the space where the items of FREEing in ' WONDERFUL HOBBY LIFE FOR YOU ' were collected, ' Dacness Bunny Ver. ' Was displayed. The compatibility between the Duchess proportion and the bunny girl is outstanding.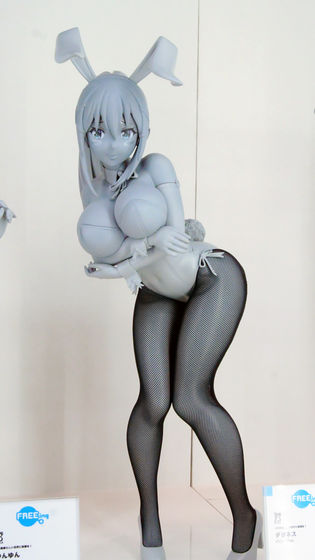 He has an expression that seems to be impossible.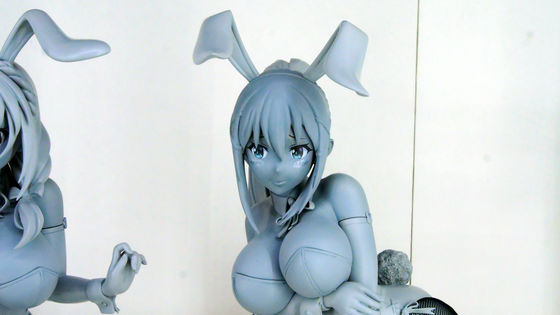 Next to it is the figure of the "
Yun Yun Bunny Ver.
" On a quarter scale.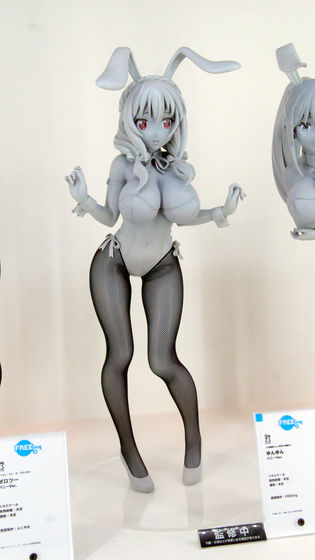 This tits is a foul to
Yun Yun
's troubled face. Both "Duncness Bunny Ver." And "Yun Yun Bunny Ver." Are under supervision at the time of the festival, and the release date and price have not been determined.