'Unicons' that you can use over 1000 types of icons like fonts without having to register for free & registration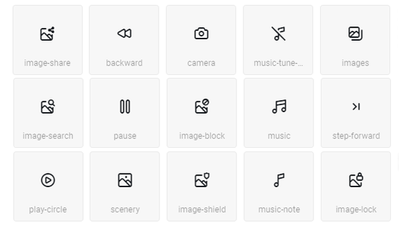 Icons expressing some intention and various functions symbolically represent colors of services and UI in an easy-to-understand manner, but if you use many small icons, downloading them as images and embedding them is troublesome. In icon collection " Unicons ", you can get over 1000 icons without registration and no need to download images, you can embed icons on your site like fonts.

1000+ free vector icons - Unicons - Iconscout
https://iconscout.com/unicons

Click "Start using for Free" from the top page of "Unicons" and scroll to the usage explanation.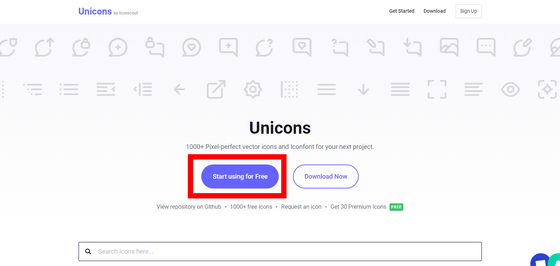 All you need to embed icons is just 2 steps, just add the specific code to CSS, then select the icon you want to embed and fill out the copied Mark up. Click "Copy" to copy the code ......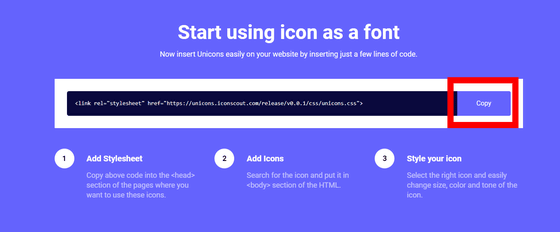 Just paste it into the CSS you want to apply OK. In this example, I will add the copied code to the test HTML and check how the icon will be displayed.




On the top page again select the things you want to use from the icons that are side by side and click "Copy".



Adding code like the image ......



You can embed icons on your site. Since size and color change is also possible, you can easily color the site without downloading images or attaching.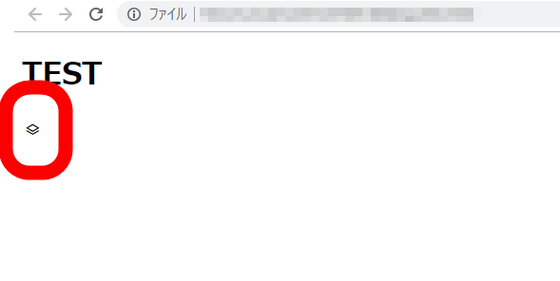 You can select 1000 or more icons from "CATEGORIES". "Arrows" that can be used for guidance and UI ... ...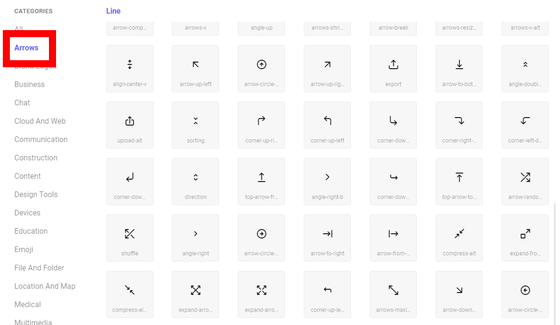 "Business" that seems to be useful in work related, such as currency and graph icons.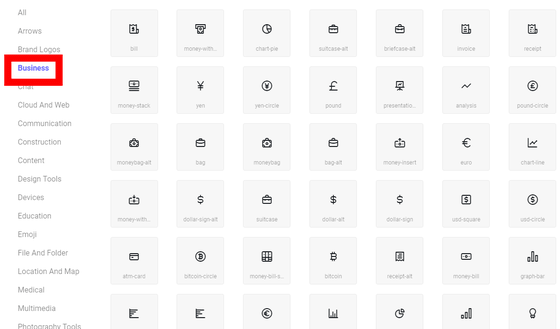 There are plenty such as "Chat" which can choose various kinds of ballods according to the application. There are 27 categories in all, so you can search for your favorite icons according to various situations



Also, by introducing various plug-ins, you can use various materials including "Unicons" icon from Microsoft Office Word, Adobe Photoshop, Google Docs, etc. Let's try to use the Unicons icon in Google Docs as a test. Click the red frame part icon.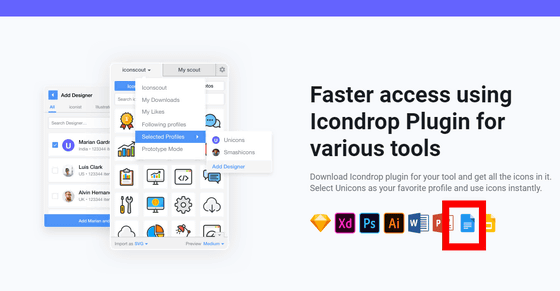 Click "Download for Free".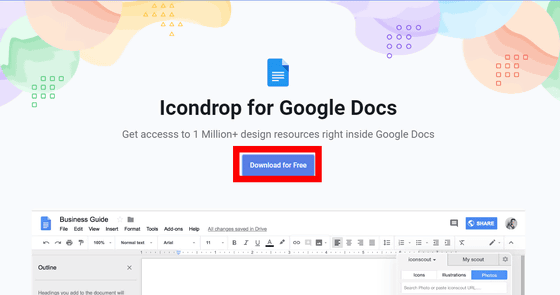 As we move to the Google Docs add-on page, click "Free" to install the add-on.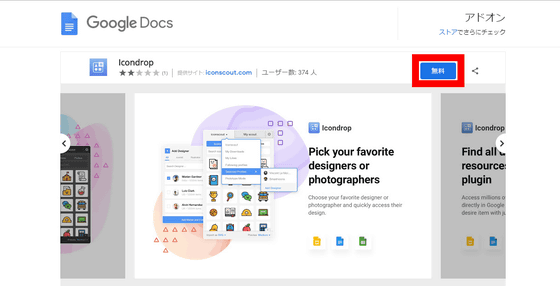 When Google Doc opens and it appears like an image, click "Continue". The addition of the addon is now complete.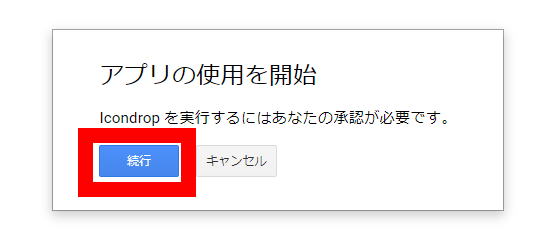 "Icondrop" has been added to "Add-ons" in the menu, so click "Search" from "Icondrop".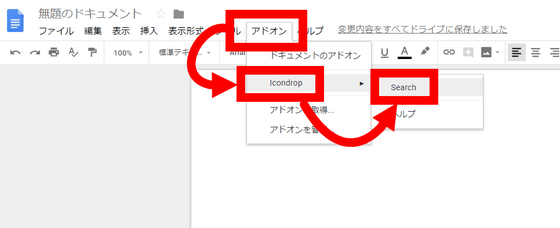 The icon list is displayed on the right side. By clicking on the icon, it is possible to enter the icon in the document as it is. Unicons icon is permitted for commercial use except for use in trademarks, so it can be used in many scenes. License details can be checked from here .