Software 'SMath Studio' like handwritten notes that automatically calculates mathematical expressions and displays graphs for free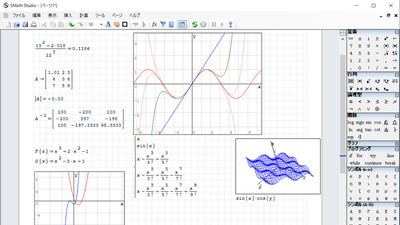 Even if I hate mathematics, there are times when I can not avoid mathematics. It looks like a handwritten note " SMath Studio " is a free software that automatically calculates mathematical expressions and shows graphs crisply , please help people who say "Mathematics is tiny fun!" I will.

SMath Studio - SMath
https://en.smath.com/view/SMathStudio/summary

SMath Studio has desktop version, iOS version, Android version, but this time install the desktop version and try using it. Go to SMath Studio and download from "SMath Studio Desktop".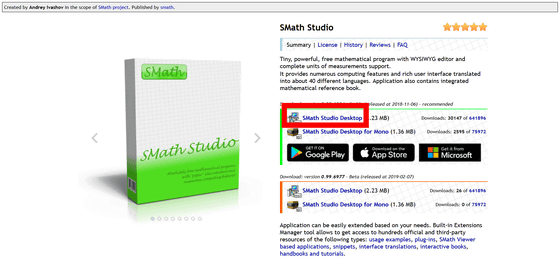 Double-click the downloaded installer to start the installation.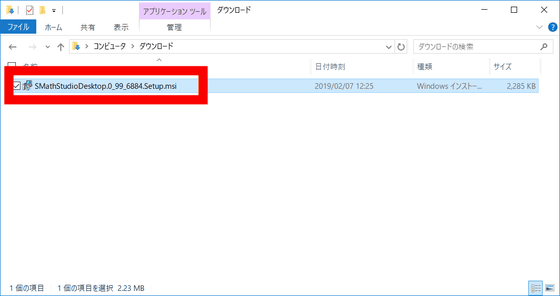 Click "Execute".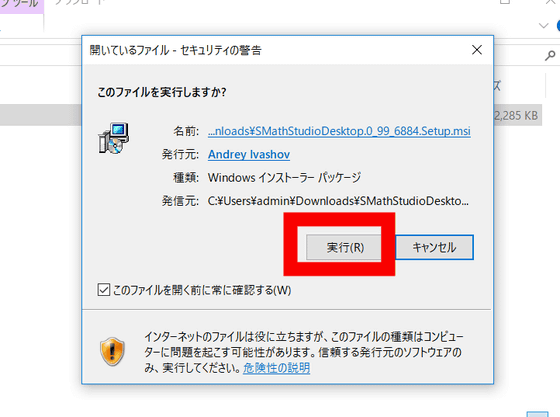 The setup wizard starts up. Click "Next".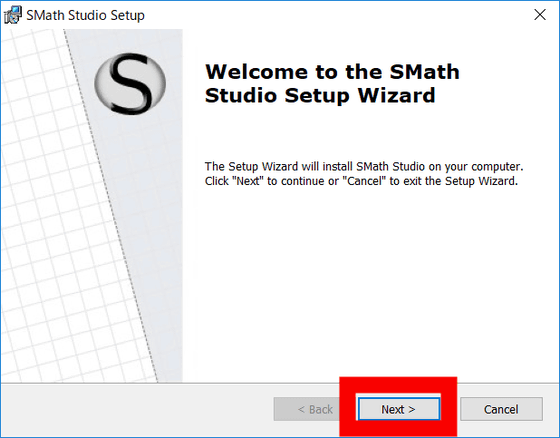 By default, "I accept the terms in the License Agreement" is checked, so click "Next" to agree to the license agreement.



Choose which user account to install SMath Studio. "Everybody (all users)" is the default, so click "Next" as it is.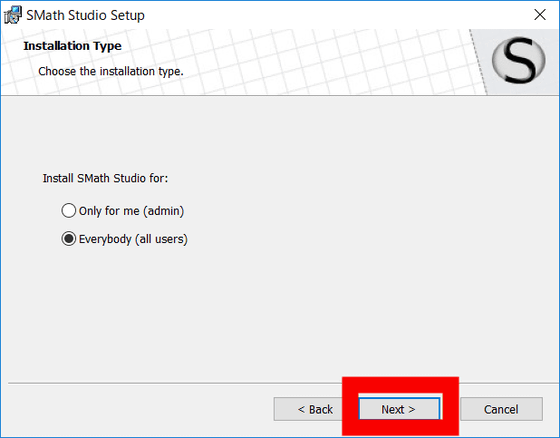 Select SMath Studio shortcut generation destination and click "Next".



Determine the installation destination and click "Next".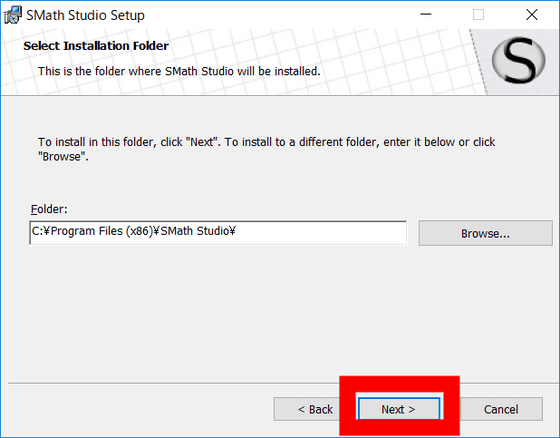 Click "Install" to start installing SMath Studio.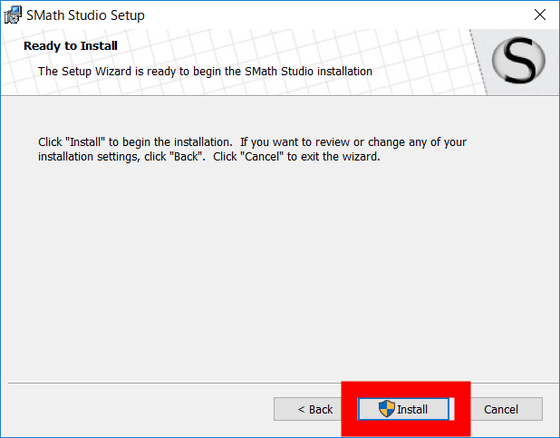 Installation will be completed automatically, so click "Finish".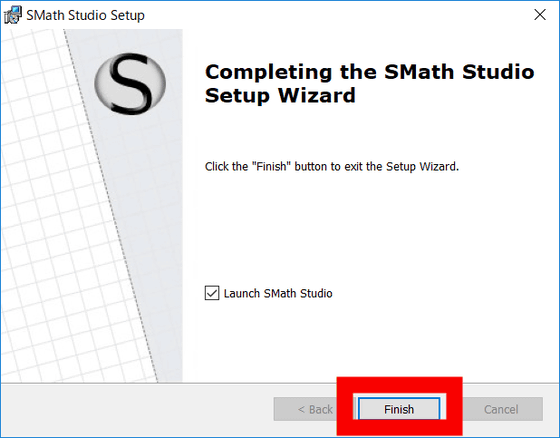 When SMath Studio starts, it looks like this. In a grid paper like a note, in the bar on the right side are categories of "arithmetic" "matrix" "function" and for each category, necessary for mathematics such as "∞" "+" "log" "sin" There are numerical values and symbols. The red pointer on the grid paper indicates the position of the cursor, and when you enter a value etc., it is written there.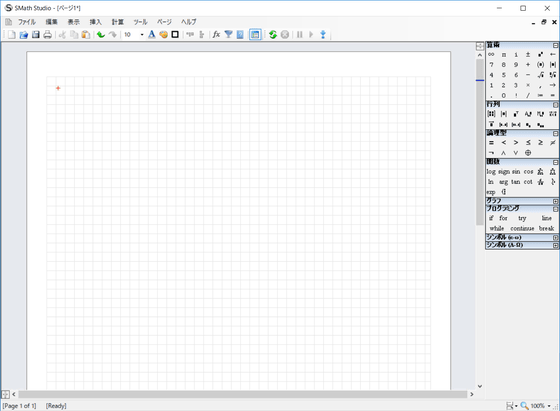 You can create a formula by directly entering the numbers and symbols on the keyboard. If you enter "= (equal)" at the end of the expression, the calculation result is displayed automatically.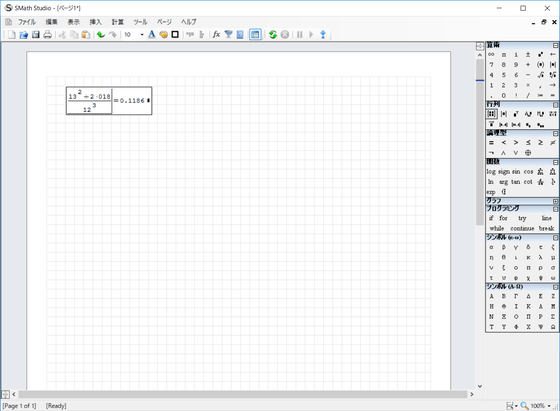 If you want to enter determinant and so on, click on the icon from the bar on the right to enter. When you move the mouse cursor, SMath Studio is not fully Japanese compatible, but the description of the icon corresponds to Japanese, so there is nothing to worry about what each icon means.




Once you have defined the once matrix, determinant and inverse of the matrix is SMath Studio takes care of automatically calculated.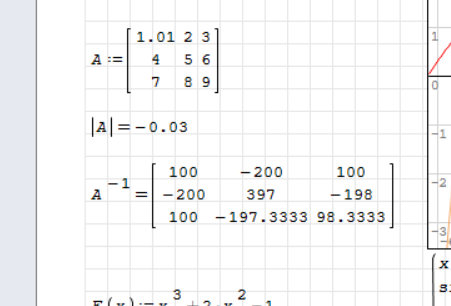 In addition to mere calculation, SMath Studio can create graphs as well. Select "Graph" from "Insert" and click "2D" to create a graph on the 2D plane.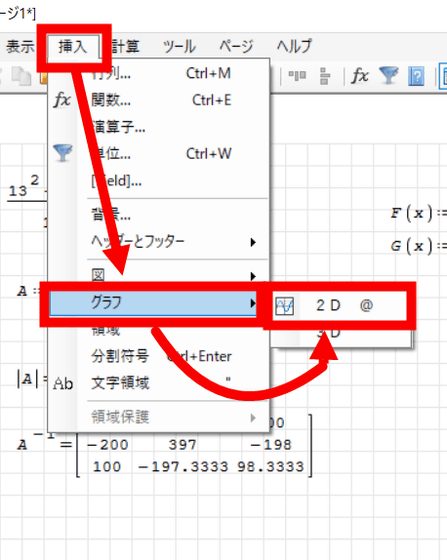 The graph was displayed like this. When you enter a formula in the entry field at the bottom of the graph, it is automatically shown on the graph.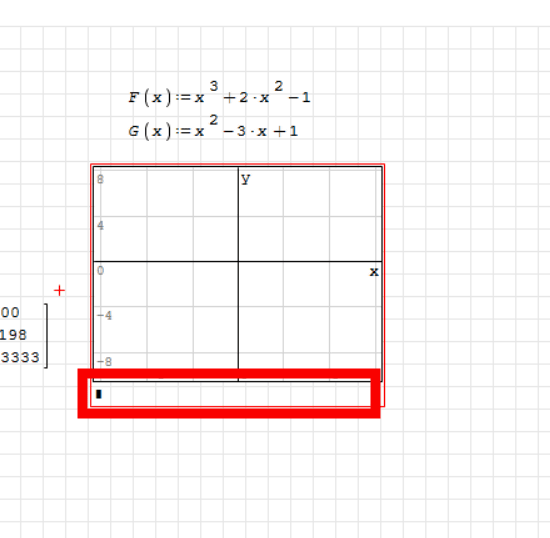 A graph of y = F (x) and y = G (x) where F (x): = x 3 + 2 * x 2 - 1, G (x): = x 2 - 3 * x + I got this looking as shown.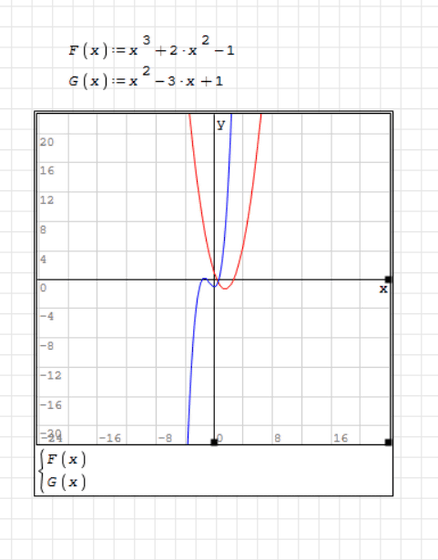 The mathematical formulas and symbols supported by Smath Studio are quite large. A simple explanation is written in Japanese, but there is also a Smith Studio exclusive wiki (English) with abundant detailed usage and practical examples.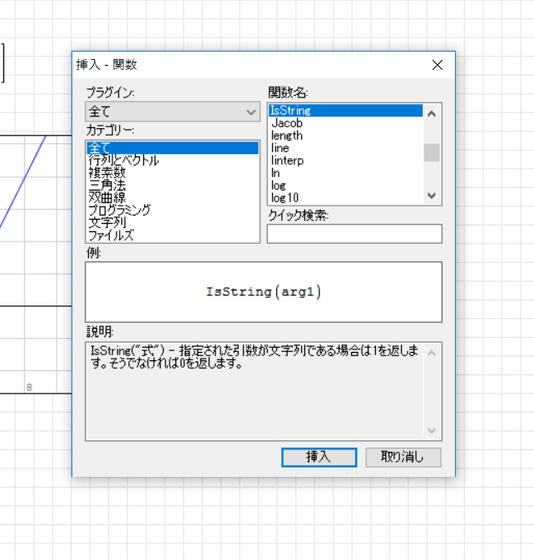 If you use SMath Studio well, it may help you to understand math, or it may be easier for mathematical subjects that you are not good at.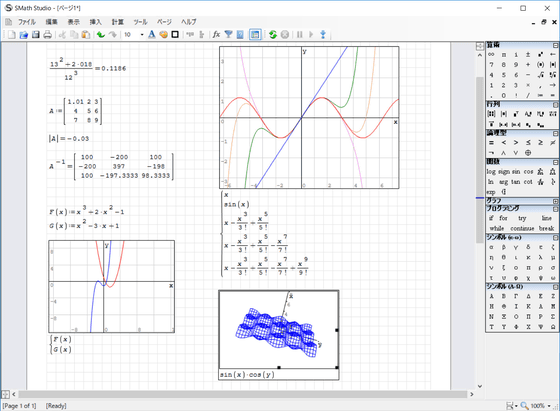 Also, there are also " iOS version " and " Android version " of "SMath Studio". Installing it on a smartphone seems to help us in confronting mathematical challenges at school.