Pharmaceutical companies that raised the price of medicated creams up to 40 times lost their competition with generic drugs and applied for bankruptcy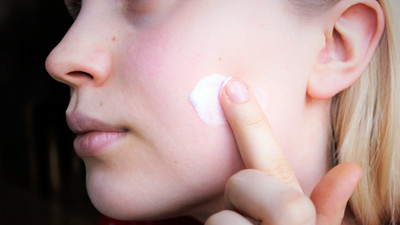 by Karolina Mis

Novum Pharma , a pharmaceutical company in Chicago, USA, sold almost all of its assets and applied for bankruptcy to the Delaware court on February 3, 2019. The reason for bankruptcy is reported as "The price of manufactured medicinal cream was raised to about 40 times so that we lost the competition with generic drugs".

A Chicago pharma company raised the price of its skin gel to $ 7,968. Now it's bankrupt. - Chicago Tribune
https://www.chicagotribune.com/business/ct-biz-novum-pharma-files-for-bankruptcy-20190205-story.html

Infamous pharma company declares bank interruptcy after 3,900% price hike | Ars Technica
https://arstechnica.com/science/2019/02/infamous-pharma-company-declares-bankruptcy-after-3900-price-hike/

In the United States, the medical field, PBM (Pharmacy Benefit Manager, pharmacy benefit management ) program has become a commonplace. PBM is an intermediary between insurance company and dispensing pharmacy. Pharmaceutical companies and PBM can freely decide prices for insurance-applied medicines in the United States, whereas official prices are determined for pharmaceuticals to be covered by insurance in Japan.

In September 2016, Novum Pharma dared to raise the price of its products significantly. "Alcortin A" which was 189 dollars (about 20,000 yen) and "Aloquin" of 201 dollars (about 22,000 yen) were $ 1219 (about 13,000 yen) to 7968 dollars (about 880,000 yen) "Novacort" was gradually increased in wholesale price to 5952 dollars (about 650,000 yen). As a result, some pharmacies in the city of Chicago say that Alcortin A was sold for $ 8000 (about 880,000 yen).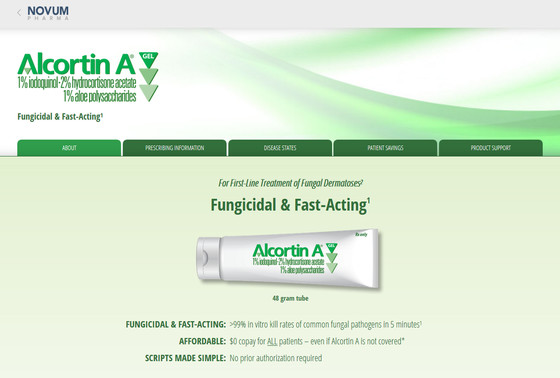 Aloquin, one of the raised creams, contains iodine quinol , antibiotics and extracts extracted from aloe, and is a cream of only 60 grams prescribed for eczema and acne. However, it is not saving lives or being an effective medicine, and because of the low clinical data, the evaluation from the Food and Drug Administration (FDA) is "probably effective". Also, ArsTechnica insists that its manufacturing cost is about 30 to 40 dollars (about 330 to 440 yen) even including iodine quinol.

The PBM program not only allows pharmaceutical companies and PBM to freely set a drug price, but because PBM seeks "to purchase cheap medicines and sell it extensively", relatively inexpensive generic drugs are easy to circulate on the market. The burden fee for insurance increased due to soaring drug prices PBM and pharmacies rejecting Aloquin and Alcortin A increased, and there were cases where we switched to generic drugs with similar efficacy, and Novum Pharma products are decreasing sales more and more It will go on.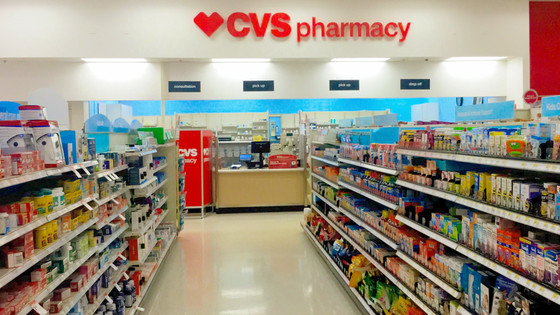 by Mike Mozart

The reason for the bankruptcy is cited Novum Pharma as "trouble in manufacturing, fight with wholesalers and major pharmacy chains, and unapproved generic drugs on the market". Also, Thomas O'Donoghue, chief restructuring officer at Novum Pharma, says, "We could not develop our drugs easily under the health insurance system."

Novum Pharma raised the medicine several times from 2015, but as a result of the price rise, the sales declined, the performance worsened, and the price rise repeated again in order to regain the falling sales ... ... in a vicious circle of ... Pattern. Mr. O'Donoghue said in the bankruptcy application "These cream price increases were necessary to ensure the lowest level of profitability for the business, but as a result Novum Pharma's business model attracted public attention , Leading to an increase in prescription refusal rate. "

In the United States, more than 30 pharmaceutical companies have increased in 2019 and reported that the price of hundreds of medicines soared. Most of them are within 10% price increase and there are no pharmaceutical companies doing reckless price increases like Novum Pharma, but even from the general public who prescribes medicine, it is a life and death problem.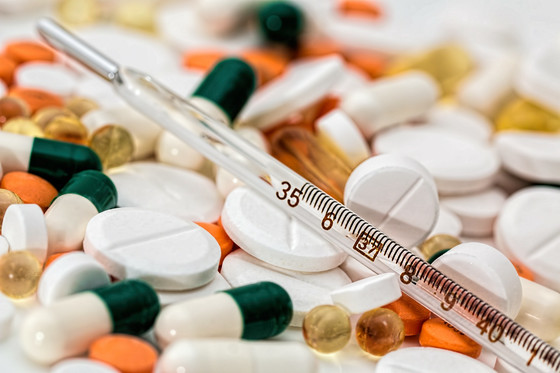 Craig Garthwaite of Northwestern University's Kellogg School of Management said, "Although pharmaceutical companies think that they can raise the price of drugs as desired, if there is a generic drug of the same efficacy, PBM will shift demand to competing generic products at any time We can warn against pharmaceutical companies that sell drugs competing with generic drugs.
in Note, Posted by log1i_yk