Foxconn, which manufactures the iPhone, is considering changing the plan to 'make an LCD factory in the USA'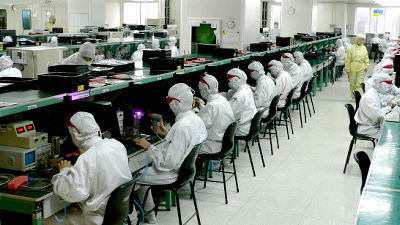 by Steve Jurvetson

Foxconn, who had announced plans to build a liquid crystal display (LCD) factory in Wisconsin, USA, found that the plan was under consideration. Although Foxconn had announced the employment target of 13,000 as "to hire the labor force for manufacturing", the possibility of building an LCD factory is reduced, and most of the employment seems to be a research job. Changes to the plan are being criticized as "to defeat Wisconsin state taxpayers."

Exclusive: Foxconn reconsidering plans to make LCD panels at Wisconsin plant
https://www.reuters.com/article/us-foxconn-wisconsin-exclusive/exclusive-foxconn-reconsidering-plans-to-make-lcd-panels-at-wisconsin-plant-idUSKCN1PO0FV

Foxconn Is Reconsidering Plan for Wisconsin Factory - The New York Times
https://www.nytimes.com/2019/01/30/business/foxconn-factory-wisconsin.html

Foxconn Admits It's Not Building a Factory in Wisconsin Anymore Despite Scoring $ 4 Billion Deal From Taxpayers
https://gizmodo.com/foxconn-admits-its-not-building-a-factory-in-wisconsin-1832193977

It was reported in 2017 that Taiwanese electronic equipment manufacturer Foxconn undertaking production of the iPhone is under consideration to construct a liquid crystal display factory in the United States. It was also told that this plan is expected to jointly participate in Apple, and it also produces 13,000 jobs.

Foxconn to Establish Display Factory with Apple with 800 Billion Yen in the US - GIGAZINE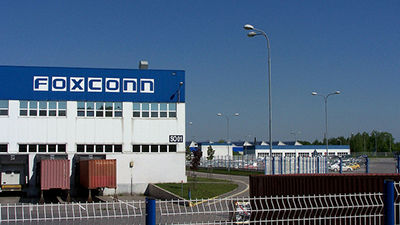 However, according to Reuters' report, Foxconn is reconsidering this plan. Unlike the original schedule that was supposed to hire labor for manufacturing, Foxconn seems to be hiring engineers and researchers mainly.

Is the CEO of Foxconn Terry Gou Louis Wu is (Terry Gou) Mr. Special Assistant, although the option of building a factory in Wisconsin Foxconn is in still under evaluation, labor costs in the expensive American Mentioned is that the cost is very high when making advanced TV screens. "As far as television is concerned, there is no place for us in the US, we believe we can not win," Mr. Wu said in an interview.

According to Mr. Wu, Foxconn is not focusing on LCD manufacturing, but is thinking about making a "technology hub" with research facilities and assembly and packaging facilities in Wisconsin. It is because the profit becomes bigger if you assemble what you manufactured in China and Japan, in Mexico, and finally import the final product to the USA rather than making LCD panels in the USA. In addition, it seems that technology hub is thinking not to produce for general consumers but also to make special technology products for industrial use, health care and professionals.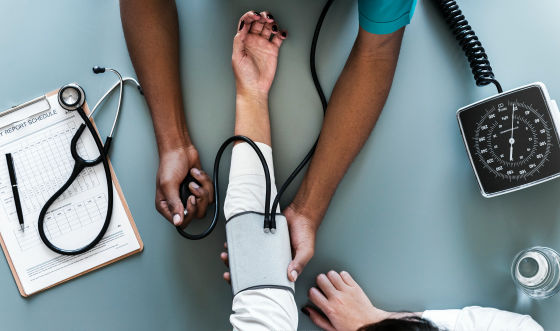 by rawpixel.com

Although the intention to hire 13,000 people remains unchanged, it also states that it will slow employment pace. Originally Foxconn said that it would hire 5,200 people by the end of 2020, but in a new outlook this number is said to be around 1000 people. And Mr. Wu said in an interview that three quarters of the final employment will be R & D and design work.

The announcement in 2017 was made while the president of 45th US president of Donald Trump, who took office on January 20, 2017, clearly launched a policy of "factory in the United States". Mr. Gordon Hinz, Wisconsin's Democrat, said, "What Foxconn did is" The promise is bigger and the result is smaller "itself," This news will beat Wisconsin state taxpayers. " The budget think-tank Wisconsin Budget Project considers it to take at least 25 years to make up for the investment made by taxpayers so far.

Joel Brennan, Assistant to Mr. Tony Evers, Governor of Wisconsin State, says "We need to review and evaluate further in order to proceed with the project," he says he is about to contact Foxconn.

Foxconn must achieve employment and capital investment goals in order to qualify for tax deductions, but in 2018 it was not possible to achieve the goal. If the Wisconsin state job creation and capital investment requirements can not be met, the officials said Foxconn could leave Wisconsin.
in Note, Posted by logq_fa