How are manufacturing plants responding to the rapidly increasing demand for semiconductors?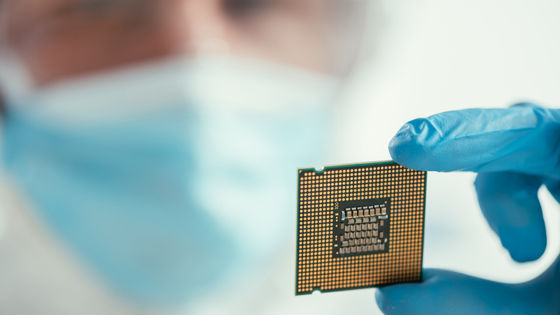 Semiconductors are components used as the brains of many electronic devices, from electric toothbrushes to game consoles and automobiles. Semiconductor demand of the world continues to grow year by year, the World Semiconductor Trade Statistics (WSTS), the semiconductor market growth rate from 6.8% in 2020, in 2022 shall be increased to 28.5%
prediction
was. The Washington Post, an overseas newspaper, introduces efforts to manufacture semiconductors, which are in tight demand.
Making semiconductors is hard --The Washington Post
https://www.washingtonpost.com/technology/2021/07/07/making-semiconductors-is-hard/
There are hundreds of companies in the world that design semiconductors, but less than 20 companies in the world actually manufacture semiconductors. Due to the enormous cost of building a semiconductor manufacturing plant and the months of manufacturing process, supply is barely keeping up with demand. One of them,
GlobalFoundries,
is one of America's leading foundries
, the third largest in the world after TSMC and Samsung.
Machines in general semiconductor manufacturing factories called fabs have an operating rate of 90%, excluding maintenance time. There are 700 processing steps in semiconductor manufacturing,
and the machine that carries the substrate, called a wafer
, has been running for three months and rarely stops during operation.
The most important and expensive machine in the factory is the lithography machine that performs exposure, and its price is 100 million dollars (about 11 billion yen). 'When a machine breaks down, it's important to have it repaired quickly,' said Peter Bennion, general manager at one of GlobalFoundries' factories. The quicker the machine is repaired, the more chips the factory can produce. When GlobalFoundries' lithography machine broke down in 2020, the technicians of the usually dispatched lithography machine manufacturer could not come due to concerns about the new coronavirus infection, and the factory was equipped with an AR (Augmented Reality) headset. The technician repaired it directly under the guidance of.
However, the most effective way to dramatically increase production is to build a new factory.
According to SEMI
, a global semiconductor industry group, construction of 29 new factories is scheduled to begin by 2022. The breakdown is 8 in China and 8 in Taiwan, 6 in the United States, 3 in Europe and the Middle East, and 2 in Japan and South Korea.
The United States manufactured about one-third of the world's semiconductors in the early 1990s, but semiconductor companies sought a cheaper workforce, and Taiwan, China, and South Korea provided large grants to semiconductor manufacturing. As we started to release it, our manufacturing base gradually shifted to Asia. As of 2021, about three-quarters of the world's semiconductors are manufactured in Asia, and many of the large-scale factories are based in Taiwan.


The US government will avoid over-reliance on Asia in semiconductor manufacturing from an economic and defense perspective, and will support the domestic production of semiconductors by $ 52 billion for the construction and research of semiconductor manufacturing plants. Approved the grant of (0.7 trillion yen). 'We plan to increase production at our US factories by at least 25% if we receive a portion of a government grant,' said GlobalFoundries CEO.

However, Christopher Belfi, who is in charge of machine repair and system management at GlobalFoundries, said, 'One of the difficulties is to secure a skilled person.' Mr. Belfi himself has a degree in technology from the State University of New York at Albany and has a hobby of robot engineering, but there are not many universities that offer a curriculum focused on semiconductor manufacturing, and his colleagues are former auto mechanics and Former air force mechanic and others said they lacked specialized knowledge. GlobalFoundries is providing two years of on-the-job training to ungraduated employees and working with community colleges to help design a tip-related curriculum.