Facebook has not given up his dream of offering the net from the sky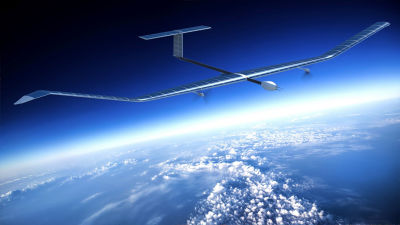 Facebook was a developer who flew altitude at solar power and discontinued the development of drone that provides a mobile network from the sky, but with aircraft maker Airbus, a document indicating that it is developing a drone network line offering business It was released. Facebook does not seem to give up on the plan to provide the net from the sky to the frontier area.

Facebook and Airbus hold secretive drone tests in the Australian bush - netzpolitik.org
https://netzpolitik.org/2019/facebook-and-airbus-hold-secretive-drone-tests-in-the-australian-bush/

Facebook has developed a drone "Aquila" that provides a network from the air by continuing to fly through the stratosphere using solar power generation to provide a net line to an area where it can not connect to the Internet. However, in June 2018, Facebook announced that it will cease development of Aquila.

Facebook stops its own development of Wi-Fi drone "Aquila (Akira)" connecting the world from the sky to the net - GIGAZINE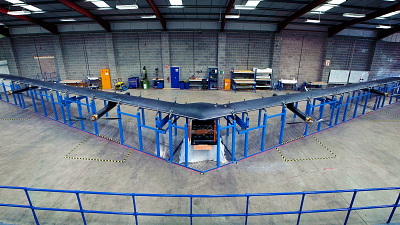 Although Facebook was abandoned to develop Wi - Fi drone on its own, we are not abandoning the HAPS plan itself of delivering the Internet from the sky to the site of the remote area, seeking partnerships with manufacturers developing drone such as Airbus It was believed to be.

Meanwhile, Netzpolitik, a German media tackling the freedom of digital technology, obtains and publishes a 49-page document that shows that Facebook and Airbus will jointly conduct drone flight experiments in Australia for the provision of Wi-Fi drone did.

Released under Freedom of Information
(PDF file) https://cdn.netzpolitik.org/wp-upload/2019/01/Facebook-Airbus-Zephyr-Test-Wyndham-Australia-Meeting-documents-FOI.pdf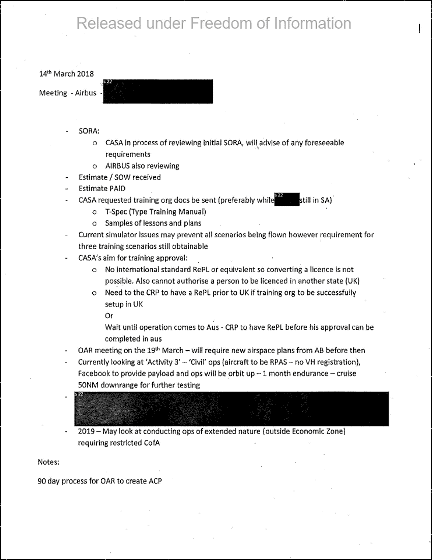 In this plan, for the experiment of planning the Internet from the sky by communicating with the ground by the millimeter wave radio by using the drones " Zephyr " which fly at 20 kilometers altitude developed by Airbus, we set the wyndham airfield in the western Australia as the test site A plan to test flight was launched as planned, and between March and September 2018 Airbus has been negotiating 18 times with Australian Aviation Safety Agency CASA.

It is most likely that Zephyr's model S was adopted for testing. In 2018, we have established a record of continuous flight for 26 days.

Airbus Zephyr S maiden flight launch - 11 July 2018 - YouTube


The test flight was planned in November and December 2018, but I do not know if it was actually done. It seems that Facebook and Airbus refused to provide detailed information for Netzpolitik.

It is estimated that there are 3.8 billion people in the world who can not connect to the Internet, and Facebook and Google are actively engaged in exploring those areas. While Google is using "balloon" in Project Loon and approach is different, while Facebook is aiming to offer the net from the sky using "drone" in collaboration with Airbus, the high-tech giants are Internet It seems that we are steadily preparing for the development of undeveloped land.