Google launched the test of "Project Loon" which provides Wi-Fi from a balloon that fly in the stratosphere in 2016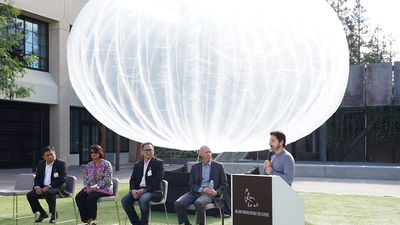 Google partnered with the three Indonesian telecommunications carriers and Internet service from the balloon "Project LoonWe will test the country in 2016 in the country. Project Loon, a project of Wi-Fi connection with a balloon floating in the sky, can provide Internet connection to areas where communication infrastructure has not reached, and great expectations are given from emerging countries and developing countries.

Official Google Blog: Bringing the Internet within reach of 100 million Indonesians
https://googleblog.blogspot.co.uk/2015/10/indonesia-loon-internet.html

Project Loon launched a balloon for the internet net line in the stratosphere and a project to make the access to the Internet to about 4 billion people in the remote area where the communication infrastructure is not well established and the presentation of the project in 2013 It was done. In May 2014 it took 22 days to make a round of the earth and the total flight distance exceeded 500,000 km and make use of the data to make it possible to safely carry out the flight in the stratosphere where complicated winds and air currents occur It is going to become.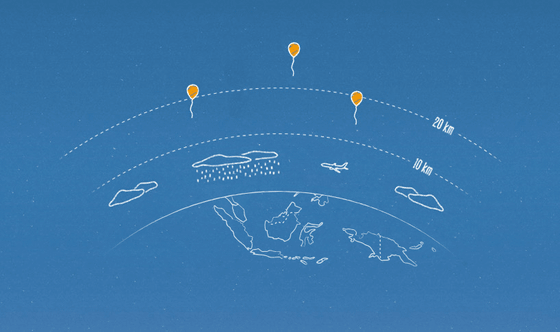 We announced that Googole will begin testing its Project Loon in Indonesia in 2016. Telkomsel · Indosat · XL Axiata will be tested in cooperation with three major Indonesian telecommunications carriers and it will be possible to reach more than 100 million users in the future who can not connect to the Internet in Indonesia .

Indonesia is made up of more than 17,000 islands, it is difficult to install optical fiber cables and mobile phone base stations, and Project Loon keeps moving stratosphere at all times without taking up space, has difficulty in establishing communication infrastructure It is perfect for Indonesia to hold. Mike Cassidy heading Project Loon says, "We hope that Project Loon will be a great help for local telecommunications companies providing the current network and will be reaching users in the countryside and in the remote areas" It was.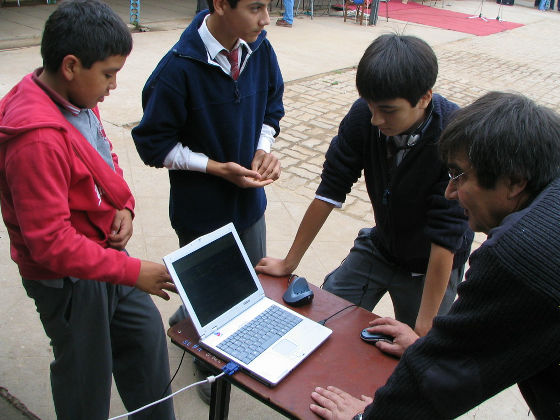 ByTomás J. Sepúlveda

It is the advertising business that accounts for 90% of Google's revenue, and if it is possible to provide a network to users who can not use more than 100 million Internet users in Indonesia, it is conceivable that it will result in a large profit to the advertisement business Indonesia is a huge market that is undeveloped for Google. Not only in Indonesia, but by providing the network to areas that are not connected to the Internet scattered all over the world, Google is likely to increase profit significantly.

Google is an OEM brand of Android device as well as Project LoonAndroid OneIn addition to developing low-priced smartphones, even when the line is slow, Google search is done at high speed "Search Lite"You can watch a movie even offline"YouTube offline"Is deployed in Indonesia, and it is momentum to win the Internet connection of both sky and land.
in Note, Posted by darkhorse_log